Browsing articles in "Internet"
Sometimes life is too hectic and busy until we lose touch with our close friends, relatives, ex-colleagues, etc. We pack our daily life with meetings, appointments, etc until we just can't schedule a little bit of time to catch up with people we care. To help busy people especially those who are staying in modern cities to get together and schedule a group event, the former co-founder of LinkedIn, Eric Ly, has developed Presdo, a useful site to allow users to have better coordination amongst their group members regarding event, time and scheduling.
Continue reading »
If you have had a pretty exciting or interesting experience and want to share those sweet or memorable moments with friends, it's so easy to do it through the Internet. However, sharing the photos via email or directing your friends to your photo album is passé and not so fun anymore. If you could add in some background music and convert your photos to a show or video, the effect will definitely be better and you're sure to have your friends' attention. I have tested this useful online application, Animoto, a couple of days ago to compile and convert my friend's photos into a video. This online video maker tool is free and the effect is cool!
Continue reading »
Tencent QQ, an instant messaging service hugely popular in China, has a QQ-Mail e-mail service which provides a document interchange file hosting and storage space that allows users to upload files as big as 1 GB for sharing with friends or sent through email or posted on blogs and websites for everybody's downloading.
Continue reading »
In WordPress blog publishing system, there may be error been logged in Apache web server error_log file or been displayed on web pages which looks like the following line:
Fatal error: Call to undefined function: get_currentuserinfo() in /wordpress/wp-content/plugins/plugin.php
Apple and HBO (Home Box Office) have officially announced that HBO TV programs are now available for purchase and download on iTunes, the world's most popular online TV store. Right now, the HBO shows including "The Sopranos", "Sex and the City", "Deadwood", "Rome", "Flight of the Conchords" and "The Wire" are available for purchase.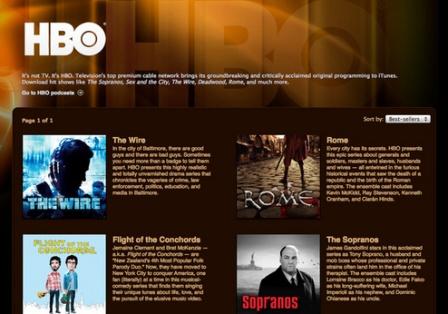 Continue reading »
Microsoft and RIM have jointly announced plans to add Windows Live services to BlackBerry mobile devices later this summer (supports multiple languages), allowing BlackBerry fans to enjoy easy mobile access to Windows Live Messenger, enhanced level of integration between Windows Live Hotmail and BlackBerry platform.
Continue reading »
The recently launched search engine, Powerset, has set a new milestone in search engine history. This new search engine offers users a new and more efficient way to search for information. Unlike the conventional method which requires users to key in precise keywords to get the best results, Powerset adopts a so-called "natural-language" search technology to help users find the answers they are looking for.
Continue reading »
Probably you are sick of Times New Roman, Arial, Century, or other standards fonts available from your office suite program. Why not create a set of your own font which carries your personal identity to stamp your text messages or communicate in your personalized style? Well, you don't have to go through a complicated process to generate your own font. Try out the new web-based font generator, FontStruct! FontStruct is a simple to use but powerful tool to assist you to create your personalized fonts. You don't have to be a creative and innovative artist or to be very technically inclined; you can easily create your own font with your keyboard and mouse.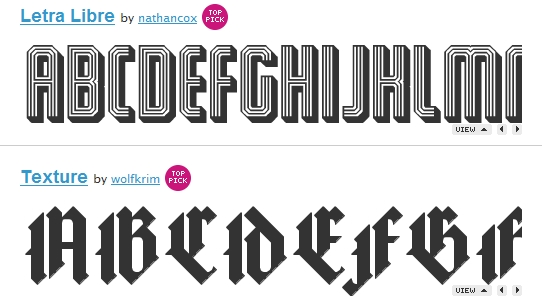 Continue reading »