Browsing articles in "Freebies & Deals"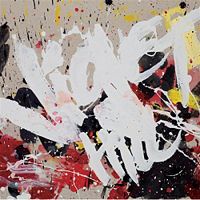 Coldplay are an English rock bank comprised of vocalist/pianist/guitarist Chris Martin, lead guitarist Jonny Buckland, bassist Guy Berryman and drummer/multi-instrumentalist Will Champion. with over 30 million albums sold worldwide and numerous hit singles such as "Yellow", "Speed of Sound" and the Grammy Award-winning "Clocks", Coldplay will release their forth studio album, "Viva la Vida" or "Death and All His Friends" in June 2008.
Continue reading »
Betrayal is the first book of nine books in the Star Wars: Legacy of the Force series, which is set in the fictional Star Wars Expanded Universe, from 40 ABY (After the Battle of Yavin). Starwars Betrayal, one of the bestseller is written by Aaron Allston and was released in hardcover on May 30, 2006, and in paperback edition on May 2007. Now, the book is available in audiobook, eBook and PDF format document for free download, officially and legally.
Continue reading »
The final set of the wallpapers extracted from Windows Vista Starter edition consists of 4 wide screen desktop background wallpapers with resolution size of 1600 x 1024. These wallpapers are tagged with Widescreen keyword and will appear under "Widescreen" section of "Windows Wallpaper" when selecting Desktop Background in Personalization, if they're copy to C:\Windows\Web\Wallpaper (C may change depends on your drive letter).
Continue reading »
This is the third set of wallpapers from Windows Vista Starter edition. Download the ZIP archive package which contains 9 pieces of beautiful wallpapers if you like them. Extract and copy the .JPG wallpapers to C:\Windows\Web\Wallpaper (replace C with your own Windows drive letter) so that the newly added wallpapers will appear for selection on Personalization to set as desktop background. All wallpapers is of 1024×768 resolution, and of nature and scenery themes such as sunset, mountain, flower, seashell, wildlife and etc.
Continue reading »
Windows Vista Starter edition contains an unique set of great and beautiful wallpapers to use as desktop background, which totally different from desktop wallpapers packaged in higher end editions of Windows Vista. Here's the second set of the wallpapers, all with resolution of 1024×768, 8 images in all with previews. After downloading the zip archive, unpack the JPG files and copy them to C:\Windows\Web\Wallpaper folder (where C is your Windows drive letter, change if applicable).
Continue reading »
Windows Vista Starter is the cheapest and lowest end edition of Windows Vista, with lots of functions and features been disabled or removed. One big significant difference is Windows Aero, a visual enhancement feature that exists in Windows Vista Ultimate and Home Premium, but not included in Starter edition. So you probably surprise that there are very beautiful high quality wallpapers that are included with Starter edition.
Continue reading »
Good news for AT&T high speed Internet and Wi-Fi customers. The nation's largest Wi-Fi provider, AT&T and coffee giant, Starbucks have jointly announced the rollout of free AT&T Wi-Fi service at more than 7,000 Starbucks locations across US, starting May 1.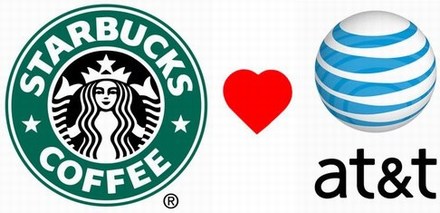 Continue reading »
Classic music is relaxing and entertaining, sometimes useful for healing body and soul after a hectic day of works. Some classical music is already royalty free, and can be downloaded, played back and distributed for free. Getting the sources of classical music MP3 is also made easy by catalogs or collections directory such as Classic Cat.
Continue reading »