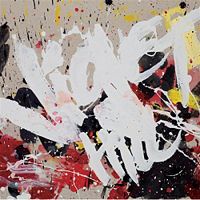 Coldplay are an English rock bank comprised of vocalist/pianist/guitarist Chris Martin, lead guitarist Jonny Buckland, bassist Guy Berryman and drummer/multi-instrumentalist Will Champion. with over 30 million albums sold worldwide and numerous hit singles such as "Yellow", "Speed of Sound" and the Grammy Award-winning "Clocks", Coldplay will release their forth studio album, "Viva la Vida" or "Death and All His Friends" in June 2008.

As a promotion, Coldplay will giveaway the first single from the new album "Viva la Vida" for free download. The song "Violet Hill" single is now released at the official Coldplay website since 7.15 am EDT April 29 for a week free of charge before the it goes on sale as paid download on online music stores starts on May 5.
Coldplay fans will download the Violet Hill in MP3 format. To get the free Violet Hill song from Coldplay, visit their official site at www.coldplay.com now. Simply fill in the form and a download link which valid for 6 hours will be sent to your mailbox.
It seems like releasing a single from an album is an industry trend. Previously, we have also free MP3 of Asking for Flowers, Perfect Insanity, and Girl Downtown, with more to come, definitely.