Browsing articles in "Freebies & Deals"
EaseUS CleanGenius Pro is a comprehensive system cleanup utility tool for Mac that is designed to perform clean up junk files, eject mounted devices, monitor disk space, quickly access, and eject volumes to enhance maximum PC performance. With EaseUS CleanGenius Pro, users able to customized set the disk space value to prevent disk is out of space. Besides that, CleanGenius Pro also can reveal in Finder to show the found item and completely uninstall unwanted applications.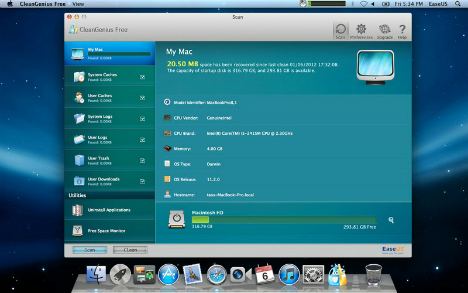 Continue reading »

Trend Micro Titanium AntiVirus Plus 2012 is a fast and lightweight security suite that used cloud-based security technology to provides proactive protection against virus threat, phishing, worms, hacking, keyloggers, operating system exploits, dialers, malicious cookies and scripts, and Trojan. In addition, Trend Micro Titanium Antivirus comes with Trend Micro Smart Protection Network that uses web-reputation technology to protect users online by blocks access to malicious websites and prevents malicious drive-by downloads. With Titanium AntiVirus, users also will get real-time antivirus protection and malware scanning to provide always-on Internet protection and keep safe from the latest threats.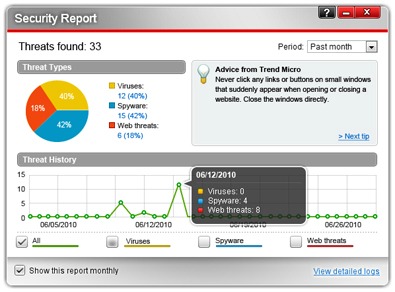 Continue reading »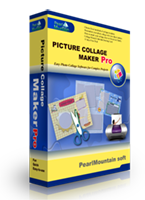 There are various image editor application available that allow users to quick edit and create images stored in the computer. Picture Collage Maker Pro is another all-in-one photo collage application for Windows that is designed to turn ordinary photos and pictures into stunning photo collages and digital scrapbooks. With Picture Collage Maker Pro, users can create collages, scrapbooks, posters, invitations, calendars, and greeting cards. Picture Collage Maker Pro combines hundreds of photo collage templates, while users also can create own design by drag and drop, scratch, apply image frames, masks, drop shadows and other effects.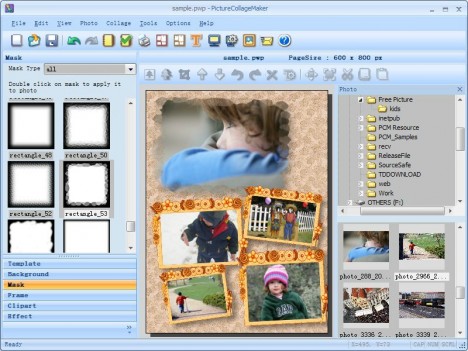 Continue reading »
June 25, 2009 is a sad day for fans of world famous artist Michael Jackson. His sudden and unexpected demise stirred waves of sorrow and marked a deep spasm of loss for music lovers all over the world. Nevertheless his talent and legacy in music will never be forgotten. A talented American recording artist and entertainer, Michael Joseph Jackson was the subject of awe and subsequently ridicule in the later stage of his life. From a child to a legend, Michael Jackson lived out his life on the musical stage of the world and his songs have brought together people of various nationalities, beliefs and cultural backgrounds. The King of Pop may be gone but his music will live on.
Continue reading »
iolo System Mechanic is a full featured systemm toolkit that automatically repairs or fixes registry errors, optimize registry, removes spyware, repairs security vulnerabilities, defrags hard disk drive or memory fragmentation, cleans out clutter or junk file, speed up Windows startup, and tunes up PC to make Windows system runs at faster speed, more reliable, more smoothly, speed up Internet access and improve gaming experience.
Continue reading »
If you ever looking for royalty free photos, pictures or images online, you probably come across iStockphoto.com. iStockphoto is an international microstock photography provider operating with miocropayment business model. It claims to have the world's fastest growing collection, and probably one of the largest collection of original, independent and royalty free images.
Continue reading »

Looking for some tips or solutions to impact your web design project? Or probably you have stuck for idea on how to create a more stylish, appealing and artistic website? Well, get some helps from this book:"The Photoshop Anthology: 101 Web Design Tips, Tricks & Techniques". The Photoshop Anthology: 101 Web Design Tips, Tricks & Techniques is a useful Photoshop compendium for web designers. Now you have a chance to get this designer's bible for FREE from site point.
Continue reading »

Movie Gallery is a movie and game rental company in the United States. Movie Gallery, together with Hollywood Video brand, is the second largest movie, video, DVD and video game rental company after Blockbuster Video in the United States. Movie Gallery has brick-and-mortar physical shops across North America as well as movie rental Kiosks in grocery stores.
Continue reading »