Browsing articles in "Freebies & Deals"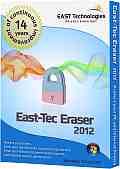 East-Tec Eraser 2012 is the excellent utilities software from EAST Technologies for Windows operating system which designed to protect your data and private confidential information, as well as clean all evidence of your computer and Internet activities. In addition, it also can securely erase tracks by completely destroying information which are stored without user knowledge or approval.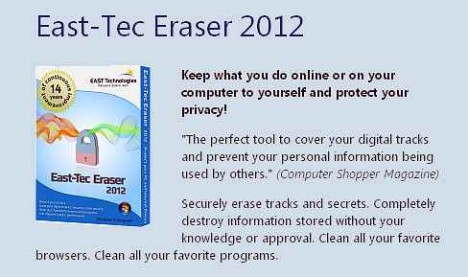 Continue reading »
Good news for Android enthusiast. The famous cloud storage service, Box has announced free up to 50GB of online storage space and sharing service Box to all Android users. Since last year Box gave iOS users free 50GB upgrade and now it's finally Android users turn.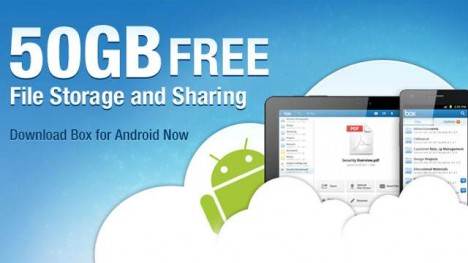 Continue reading »
G Data has officially released G Data Mobile Security, a powerful mobile security tool for Android devices which includes features such as on-demand scanning, on-installation verification checks, blacklist control, and much more. G Data MobileSecurity efficiently provides protection against viruses, Trojans, spyware, backdoors, identity theft, and other malware. With G Data Mobile Security, users able to protect identity and confidential content such as messages, emails, files, and photos. In addition, it easy to use authorisation check enables users to continuously monitor installed applications and know precisely which apps are allowed to initiate calls, send text messages or access the internet.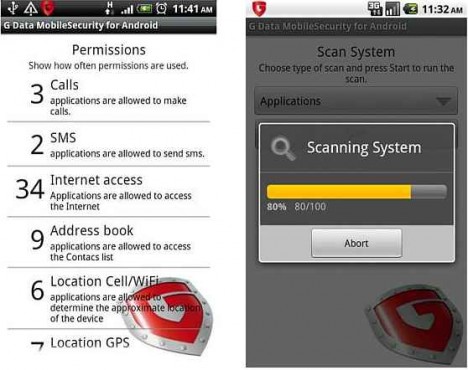 Continue reading »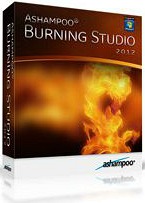 Ashampoo Burning Studio has been one of the most popular free CD, DVD and Blu-ray disc burning or writing software that serves as the alternative for pricey Nero. Ashampoo Burning Studio is comprehensive burning suite that designed to quickly burn data, rips audio CDs, copies discs, creates and burns disc images (ISO, CUE/BIN and ASHDIS formats), erase rewritable discs, and create or print disc covers. The new Burning Studio 2012 has added lots of features such as Autoplay Editor module to build auto-starting data discs, Audio Player that can direct play audio files and audio CDs from program, and so forth.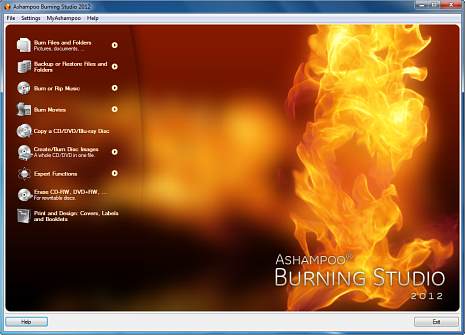 Continue reading »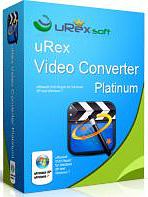 uRex Video Converter Platinum, from uRexsoft, is a powerful, easy-to-use and comprehensive video converting software which is designed allow users to easily convert HD video and control all the video functions at fast converting speed. uRex Video Converter Platinum supports almost all popular video and audio formats such as AVI, MPEG-4, WMV, DivX, MOV, 3GP,DV,ASF, MP3, WMA, WAV, M4A, and HD format. In addition, uRex Video Converter Platinum can transform virtually all frequently-used video files for popular video and audio players like iPhone, iPad, iPod, PSP, Archos, Apple TV, PS3, Xbox 360, and so forth that seems perfect for who love to carry their favorite movies along journey. Besides that, it also provides video editing functions and video effects.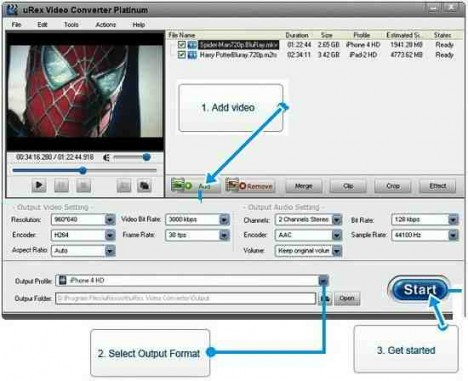 Continue reading »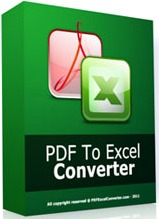 PDF to Excel Converter 2.0 is an easy to use converter software for Windows that designed to convert PDF document to Excel(XLS) format. PDF to Excel Converter comes with powerful engine which produces the most accurate XLS documents and 160% faster than other competing software. With PDF to Excel converter, users can simply drag and drop the PDF files to the converter list, and then start convert the files. In addition, PDF to Excel Converter also included easy to use wizard and supports batch converting.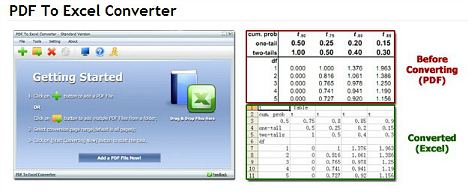 Continue reading »
EaseUS CleanGenius Pro is a comprehensive system cleanup utility tool for Mac that is designed to perform clean up junk files, eject mounted devices, monitor disk space, quickly access, and eject volumes to enhance maximum PC performance. With EaseUS CleanGenius Pro, users able to customized set the disk space value to prevent disk is out of space. Besides that, CleanGenius Pro also can reveal in Finder to show the found item and completely uninstall unwanted applications.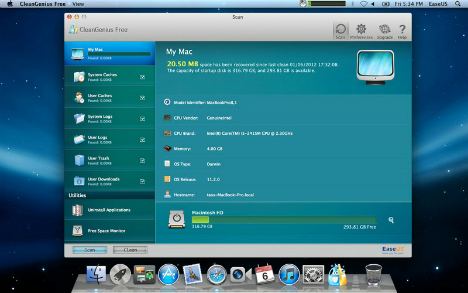 Continue reading »

Trend Micro Titanium AntiVirus Plus 2012 is a fast and lightweight security suite that used cloud-based security technology to provides proactive protection against virus threat, phishing, worms, hacking, keyloggers, operating system exploits, dialers, malicious cookies and scripts, and Trojan. In addition, Trend Micro Titanium Antivirus comes with Trend Micro Smart Protection Network that uses web-reputation technology to protect users online by blocks access to malicious websites and prevents malicious drive-by downloads. With Titanium AntiVirus, users also will get real-time antivirus protection and malware scanning to provide always-on Internet protection and keep safe from the latest threats.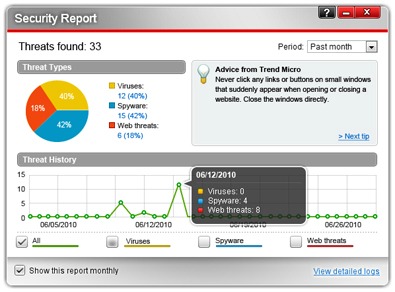 Continue reading »