Browsing articles in "Freebies & Deals"
Scientists from Columbia University is conducting a research project learn about how people form opinions about music. The research, called Music Lab, will require participants to listen to selected songs, and then answer questions related to the song. As a token of appreciation, participants can then download the full complete DRM-free MP3 of the song.
Continue reading »
Most people no longer print the digital photos into hard copy paper based photos, unless who is still using the film camera and not digital camera. Partly because it's more easier to share photos and pictures with friends and family members simply by sending photos through emails or online photo albums or it's inconvenient or lazy, or feel not worthwhile to send digital images in a removable media to printing shop to develop.
Continue reading »

Can't get enough of free MP3 songs and musics? eMusic, an online music retail store, is giving away 100 MP3 downloads for free just by registering for an account for free trial of 30 days, just for checking out eMusic. Best of all, music lovers can select from any of 100 songs or musics from over 3 millions tracks available for download on eMusic.
Continue reading »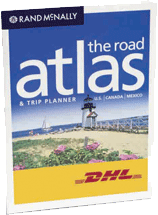 Want a free atlas map? Or it's time to update the road atlas? DHL is giving away a free McNally Road Atlas, a popular atlas map reference that is perfect for home or office, if you willing to give out your details for them to spam you. Oh well, actually is to complete a survey for the purpose of improving the delivery service. Of course, you still have to give them your address and contact.
Continue reading »
Rascal Flatt's fans should be quite familiar with the single, "Winner at a Losing Game" by the famous American Grammy Award winning country music group. This hot country song was written by Rascal Flats on a tour bus after a show late one night. It's a wonderful song that has similarity in style to the Eagle's music. In conjunction with the 43rd Academy of Country Music Award, ACM has conducted a vote on who is the ACM entertainer of the year amongst Kenny Chesney, Brad Paisley, Rascal Flatts, George Strait and Keith Urban. To extend appreciation to supporters for spending time to cast their votes, ACM will give out a high quality, "Winner at a Losing Game" MP3 version. ACM highlighted that the downloadable version is a live and unreleased version.
Continue reading »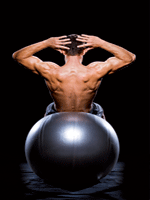 Want to exercise and workout on the go? Or can't leave behind your iPod while work out in gym? Men's Health has published several Workouts to Go series of videos and slide shows for iPod or other MP3 player that allows gym goers to bring them along to the gym, or any other place that you want to build up your body. Best of all, the workouts is available for free download.
Continue reading »

redbox is an automated DVD movies rental kiosk located everywhere in continent of United States. Movie lovers can initiate the rental process online and pickup the DVD at any redbox, or rent directly at physical redbox. Each DVD movie title costs $1 a night with no late fee, which should be returned before 9pm the next evening at any redbox.
Continue reading »
Good news for Jazz music lovers. Smooth Jazz of V98.7 WVMV-FM/HD in Detroit, Michigan, is giving away a free song MP3 every week. It's a jazz themed radio station, so most of the free MP3 download giveaway belongs to jazz genre.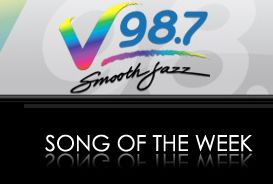 Continue reading »