Good news for Jazz music lovers. Smooth Jazz of V98.7 WVMV-FM/HD in Detroit, Michigan, is giving away a free song MP3 every week. It's a jazz themed radio station, so most of the free MP3 download giveaway belongs to jazz genre.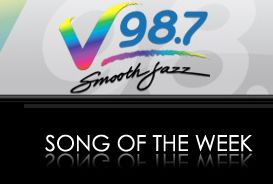 To download the free MP3, go to the wvmv.com.
You can listen to the song online with the embedded audio player before downloading the free MP3, which can be kept, listened and shared as you wish.