G Data has officially released G Data Mobile Security, a powerful mobile security tool for Android devices which includes features such as on-demand scanning, on-installation verification checks, blacklist control, and much more. G Data MobileSecurity efficiently provides protection against viruses, Trojans, spyware, backdoors, identity theft, and other malware. With G Data Mobile Security, users able to protect identity and confidential content such as messages, emails, files, and photos. In addition, it easy to use authorisation check enables users to continuously monitor installed applications and know precisely which apps are allowed to initiate calls, send text messages or access the internet.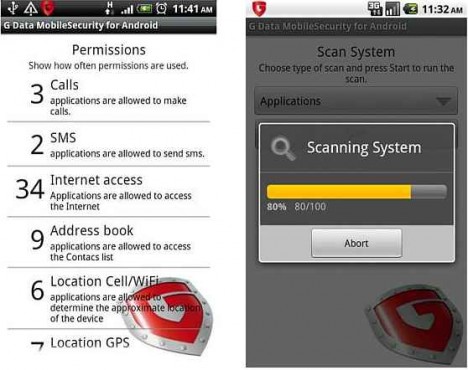 Features of G Data Mobile Security:
• Anti-virus, anti-Trojan, anti-spyware
• On-demand scan
• Real-time protection: new apps are automatically scanned after download and installation
• Periodic virus scanner
• Checks all apps against blacklist
• Checks authorisations for all installed apps
• Updating via Android software updates
G Data Mobile Security usually costs £9.99 for a year's subscription of security updates. As part of Samsung Apps giveaway promotion, interested users are now entitled to download the free 1 year full version of the G Data Mobile Security 2012 for Android.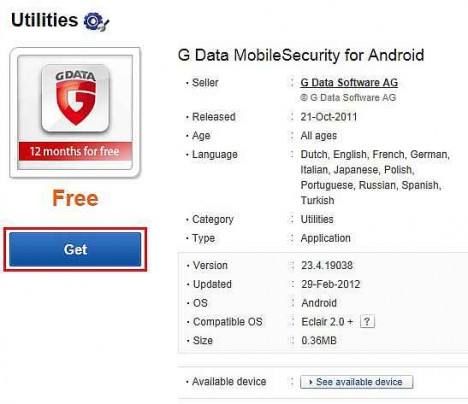 Note: This time-limited giveaway offer only valid in few countries
Download G Data Mobile Security for Android from Samsung Apps.
G Data Mobile Security for Android is compatible with Android 2.0 or higher.