Browsing articles in "Security"
Avast Antivirus, the security suite that provides the essential security most people need to protect PC and data from hackers and thieves. Avast Antivirus features ranging from the antivirus, anti-malware protection to password manager, the security software also able to remove annoying browser toolbars, one-click scanning for malware, network security to keep PC in excellent performance.
Avast Antivirus comes with modern and attractive interface, CyberCapture technology to finds and stops unknown files, and various scan modes with user-defined settings. SafeZone browser and Game mode are another highlight for Avast Antivirus.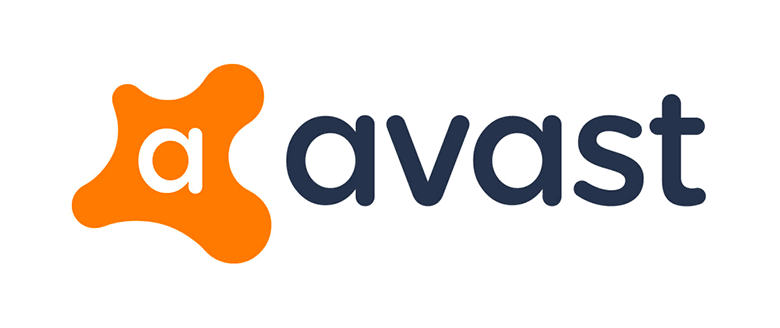 Continue reading »
 Are you plan to sell your old personal PC, or return personal PC to the leasing company, or replace hard drive? Format hard drive is common method for everyone to delete important files or private data from PC, but with recovery software the data can be restore easily.
O&O SafeErase 10 Professional Edition from O&O Software is a solution for Windows user to remove PC personal data such as photos and confidential documents completely from hard drives, memory cards or other removable media. O&O SafeErase 10 comes with easy to use interface.
With O&O SafeErase 10, user can securely delete entire partitions and hard disks. O&O SafeErase 10 also can use to wipe all traces of internet browsing, temporary files and Flash Player cookies, cookies and downloaded files.
O&O SafeErase offer securely delete all traces of data, the program not only erase data but will wipe data using recognized and recommended methods. In addition, the program also integrated analytical tool that can searches or scans for data that has not been safely removed.
Continue reading »
Consider that there are over 30 types of virus and malicious threat such as Resident Viruses (Randex, CMJ, Meve, and MrKlunky), Multipartite Viruses, Macro Virus (Relax, Melissa.A, Bablas, O97M/Y2K), Worms (PSWBugbear.B, Lovgate.F, Trile.C, Sobig.D, Mapson), and more that could cause computer face threats. For extra security protect the computer from threat is undoubtedly is the best advice.
Malware Hunter Pro from Glarysoft is a powerful and all-in-one security software for PC that designed to provides comprehensive protection against all types of threats, eliminate potentially dangerous files to keep PC free from viruses. Malware Hunter Pro features to boosts PC speed and fixes frustrating errors, crashes, and freezes. In addition, the program also comes with one-click functionality and over 20 premium support tools to enhance PC performance.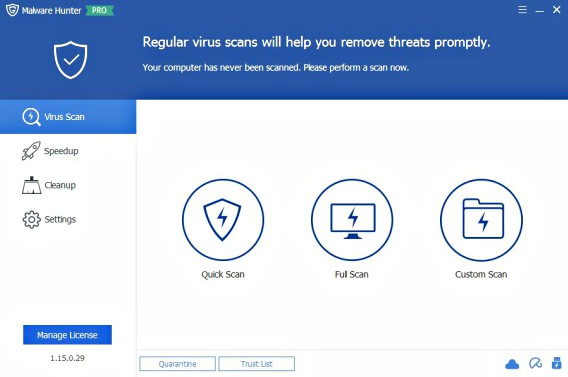 Continue reading »
Avira Password Manager is a new era security tool and service from German company Avira that features for generate, store, and manage website password logins, allow user easily save the login credentials so that user do not need to memorize password or write them down on paper when manage more than one account.
Avira Password Manager able to generate strong and secure password by user preferred rules, including length, numbers, and special characters for various websites. The program will saves login credentials (email addresses, password) over the Avira servers in the encrypted format, and then allows auto-fill the login credentials for login websites.
Besides that, Avira Password Manager also can import previously saved login credentials from other apps or extensions such as 1Password, Dashlane, RoboForm, KeePass, Lastpass, PasswordWallet, and CSV files.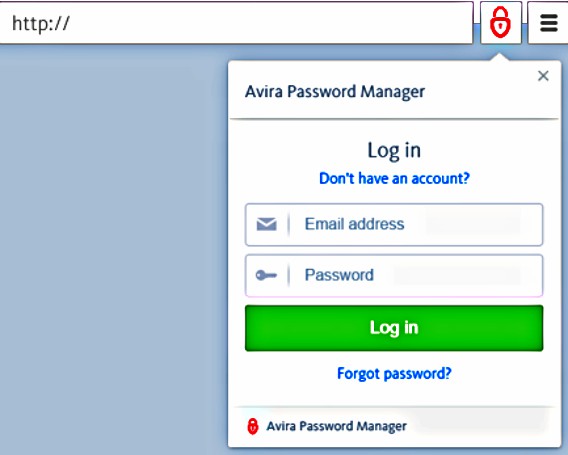 Continue reading »
 Avast Internet Security is a comprehensive security software for Windows operating system that provides additional protection to keep PC safe and running smoothly from viruses, spyware, infected web sites, identity theft, and other types of malware.
Avast Internet Security comes with advanced features and various scan modes such as antivirus, anti-spyware, anti-rootkit protection, firewall, antispam, avast! SafeZone, and new hybrid cloud technologies. Avast Internet Security provides real-time protection and protect email through the Antispam module.
In addition, avast! SafeZone feature will creates a private and isolated virtual window when shop or online banking for secure financial transactions and Boot-Time mode for scans the operating system right before startup to make sure clean all infected files.
Continue reading »

 Ad-Aware Web Companion Pro from Lavasoft's Malware URL Blocker is an advanced security tools for additional layer protection against Internet threats such as malware, phishing sites, hackers, and etc. Ad-Aware Web Companion PRO provides real-time filtering technology to detect and blocks harmful websites, without slow down the system performance.
Ad-Aware Web Companion Pro interface divide into 3 sections – Web Protection feature to warned user when visit to malicious website or dangerous URL, Browser Homepage for user create home page loads when launch browser, Default Search Engine for setting browser use specific search engine that user preferred.
The most attractive feature, Ad-Aware Web Companion Pro is compatible with all browsers with no information or private data are tracked or logged. In addition, the program also offers Phishing protection and blocks browser hijacking attempts.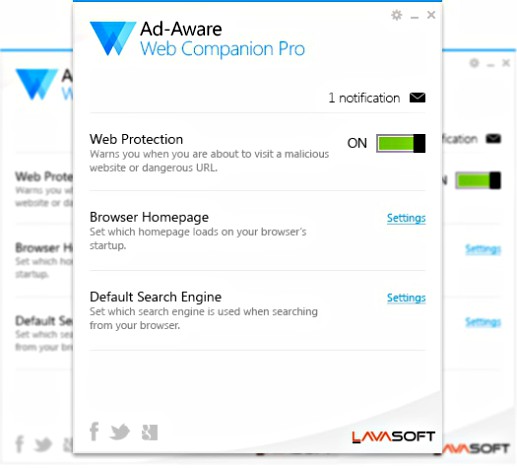 Continue reading »

 Zemana AntiMalware Premium is an advanced and efficient malware security software that adds additional layer of security to PC by provides proactive protection defeats viruses, trojans, browser add ons, and other types of malware.
Zemana AntiMalware Premium is different with free version which provide real-time protection with its unique technology – Pandora Real Time Sandbox Technology and File Reputation Service to increases zero day malware defect.
In addition, Zemana AntiMalware Premium also compatible with any others Antivirus, antispyware, or firewall.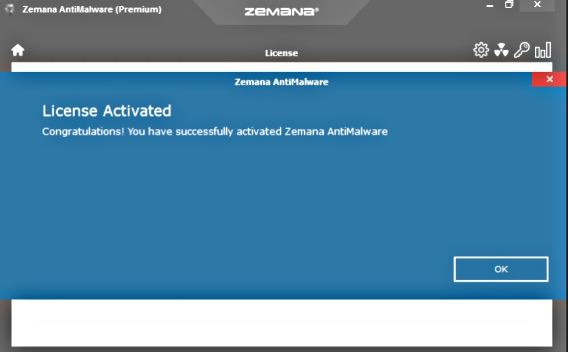 Continue reading »
Steganos Online Shield VPN is a powerful utility tool that provides protection security for personal data to Windows and Android users while online or visit websites and social networks.
With Steganos Online Shield VPN data encryption feature, it can protecting user from intruders and access the internet free of hackers and malicious when using public Wi-Fi networks. The program can identify all devices on Wi-Fi network and block potential threats to read user messages and emails.
Steganos Online Shield VPN (Virtual Private Networks) also feature help user access to any website or service that restricted and completely hiding their identity. Steganos Online Shield will prevent social networks tracking such as Facebook and automatically delete cookies.
To activate Steganos Online Shield VPN, simply drag the red shield up, if the network provides risks, the program warns of the risks with messages and changes the shield colour as an alert. Steganos Online Shield VPN allows user connect up to 5 devices (PCs or Android devices) simultaneously with single license.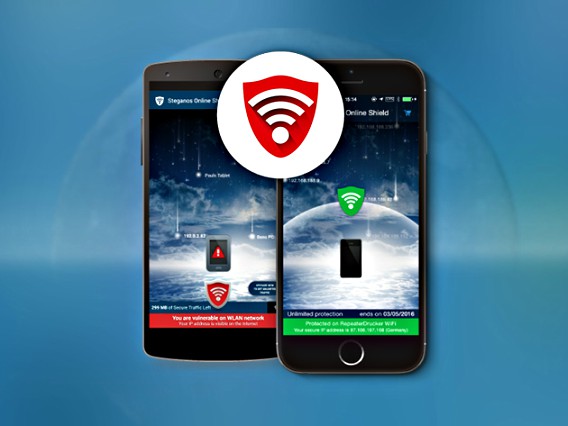 Continue reading »