Browsing articles in "Security"
BullGuard Internet Security is an advanced all-in-one security suite that provides extra security features like Antivirus, Firewall, Vulnerability Scanner, and Spam Filtering to protect against all manner of threats such as viruses, Trojans, keyloggers, adware, spyware, malicious scripts, and worms.
BullGuard Internet Security offers 5GB space of cloud backup system which allows users to store files, share link to file or folder, and more. Users can set scheduler to automated backups at regular intervals. Files and folders will encrypted before uploaded to protect privacy.
In addition, BullGuard Internet Security also provides technical support via few platform – phone, email or live chat. BullGuard Internet Security is available in PC, Mac, and Android devices with single license.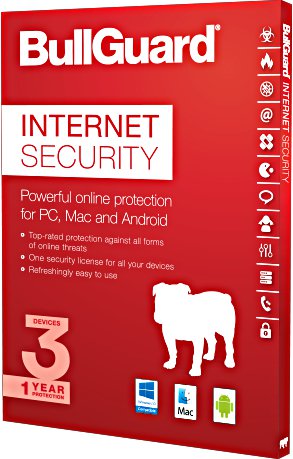 Features of BullGuard Internet Security:
Real-time Protection
Spam Filtering
Safeguards against ransomware
Vulnerability Scanner
Easy to use interface
Advance 5GB Backup System
Instant Message Protection
Firewall
PC Tune UP
Safe Browsing
Scheduled backups
Robust encryption
One-click scanning
Parental Control
Multi-device protection
24/7 Support
BullGuard Internet Security normally cost $60 for single license purchase. As part of promotional offer, BullGuard is giving away free license of BullGuard Internet Security 2017 for everyone. To grab free license, just follow the steps below:
Download and install the BullGuard Internet Security 2017
BullGuard Internet Security 2017 installer: BullGuardDownloader.exe
Once finish install, fill in an email address to set up BullGuard account.
The software then will be fully accessible for 1 year.
BullGuard Internet Security compatible with Windows 10, 8, 7, Vista, Mac OS X 10.11 or later, and Android 4.0 and higher
Update: BullGuard Internet Security 2018 Free Download Here
You can share or follow us on Twitter, add us to your circle on Google+ or like our Facebook page to keep yourself updated on all the latest info from Microsoft, Google, Apple and the Web.
The award winning antivirus and Internet security software – Bitdefender Total Security 2018 is a newest version that packs with advanced security tools to ensure PC system safe in every way imaginable and without slowing down devices.
With its simple interface, the software offers same core features as predecessor Bitdefender Internet Security such as antivirus, browsing protection, parental controls, anti-theft system, encryption and password manager, two way firewall, identity theft, and social networking protection.
The new features include AutoPilot feature that can automatically adjusts to a balanced protection setting without bothering user from play games, watching movies and running resource-intensive programs.
In addition, the software also introduce Advanced Threat Defense feature which is a new technology that tries to identify suspect processes from their behaviour and keep user safe from latest malware, while another new feature Webcam Protection module is for notify user when apps try to access webcam and blocks unauthorised usage.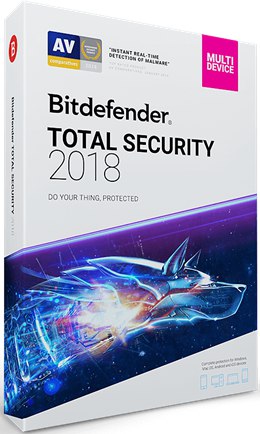 Continue reading »
Troubled with location restrictions, government surveillance programs, organization block social networks, or malicious hackers, and more? Now you can solve the problem with advanced and awesome VPN (Virtual Private Network) which can gain access blocked website or social networks – Steganos Online Shield VPN
Steganos Online Shield VPN is a cross-platform service that able to hide your browser, change your IP address to lets you access Geo-restricted content, protect privacy data and prevents malware attacks by encrypting internet connection.
With up to 120 servers located in 11 different countries including Egypt, France, Germany, Great Britain, Japan, Romania, Singapore, Spain, Switzerland, Turkey, and USA, user can browse the Internet anonymously without any worries about data safety or cyber criminals.
Continue reading »
ESET Internet Security 10 is an advanced security suite that features similar to most famous security software which provides antispam, malware and ransomware blocking, parental controls, firewall, online banking and payment protection, anti-exploit, web browsing and anti-phishing protection, and more to keep users safe from malicious content.
In addition, ESET Internet Security 10 also combines lots of new and reliable security features, Device Control module allows user take control over all other users accessible to and work with device allowable, Host Intrusion Protection System enable control over what processes can and can't do on operating system, ESET SysRescue Live enhanced rescue environment, and more.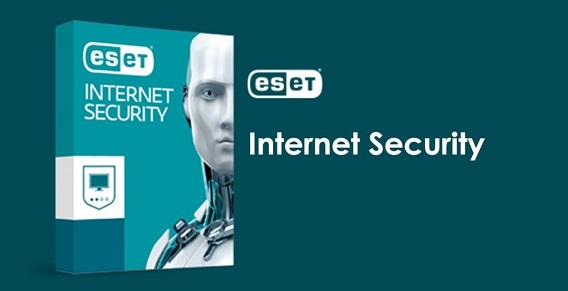 Continue reading »
Sticky Password Premium 8 is a powerful password management and form filler software that provides protection for all online identity with strong encrypted passwords. With Sticky Password Premium One password feature, user just need to remember single master password and never lose or forget password again. The software can automatically logs into sites, fills in any form, and generates extra-strong new passwords.
In addition, Sticky Password Premium 8 also enable user sync or backup encrypted password data via cloud servers in case lost the device.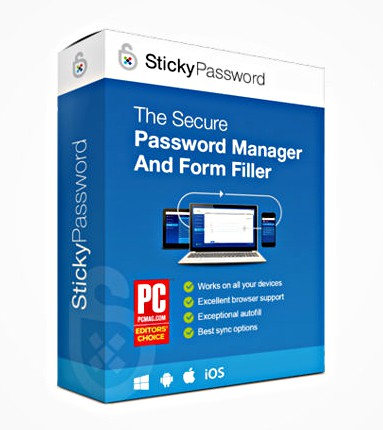 Continue reading »
Zemana AntiMalware Premium is a comprehensive security software that provides protection against viruses, malware, trojans, root-kits, ransomware, boot-kits, infecting boot files, removal of add-ons, toolbars, advertising supplements, and more.
Zemana AntiMalware Premium uses Pandora Real Time Sandbox Technology to detect and protect for zero-day malware. In addition, the security software also enhance PC users online experience by remove all the annoying pop-ups and toolbars from browser.
Continue reading »
Zemana Mobile Antivirus Premium is a certified #1 mobile antivirus application that features to scan Android device 5x faster than other security application. With Zemana Mobile Antivirus Premium, Android device will get the most efficient antivirus and privacy protection for all threat such as malware, spyware, virus, keylogger, Trojan, phishing attacks, and etc.
In addition, Zemana Mobile Antivirus Premium also provides real time protection, blocks malicious keyboard applications and malicious SMS applications to ensure Android device in safe and maximum performance.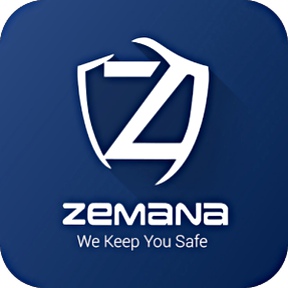 Continue reading »

 Heimdal PRO is an advanced security suite developed by Heimdal Security that provides protection against sophisticated form of malware like ransomware / cryptoware, banking trojans, exploit kits, and financial malware or threats to keep PC data safe from exfiltration.
Heimdal PRO does not replace antivirus software, but it provides additional layer security protection to PC. The program can scans and filter dangerous Internet traffic and block them before they penetrate the PC system. It also can scans third-party applications installed in PC, including Java JRE, Adobe Flash Player, Adobe AIR, Windows Media Player, QuickTime, and others that may have vulnerabilities.
In addition, Heimdal PRO also features 3 powerful engines, such as real-time traffic scan, detect and block complex malware attacks, and automatic background patching.
Continue reading »