Browsing articles in "Security"

 ESET Mobile Security is a trusted mobile security and antivirus app that provides protects against malware and phishing without taxing phone processing performance. ESET Mobile Security comes with 5 main features – Antivirus, Anti-Theft that allows user track phone location on a map, receive snapshots from the front and rear cameras, and able to lock or wipe the device, SMS & Call Filter, and Usability Improvements and Tablet Support.
In addition, ESET Mobile Security also included premium features such as mobile apps audit, device monitoring, anti-phishing, and automatic scheduled scan for user stay connected 24 hours with peace of mind.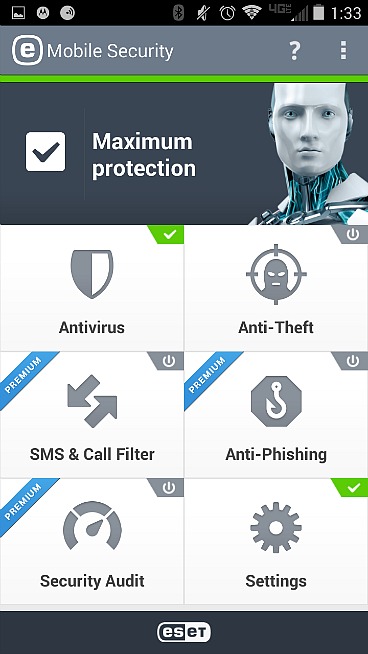 Continue reading »
Kaspersky Anti-Virus is an advanced and famous security programs which cater particularly for home and home office users. To maintain its competitiveness and being part of marketing strategy, Kaspersky has released the upgraded version of its security software – Kaspersky Anti-Virus 2017. The new Kaspersky Anti-Virus 2017 offer comprehensive protection against malware, spyware, viruses, worms, hacker attacks, spam, etc.
In addition, Kaspersky Anti-Virus provides delivers essential and real-time protection against all manner of threats. Kaspersky Anti-Virus also works in background with intelligent scanning, frequent updates in order proactively protect from known and unknown threats.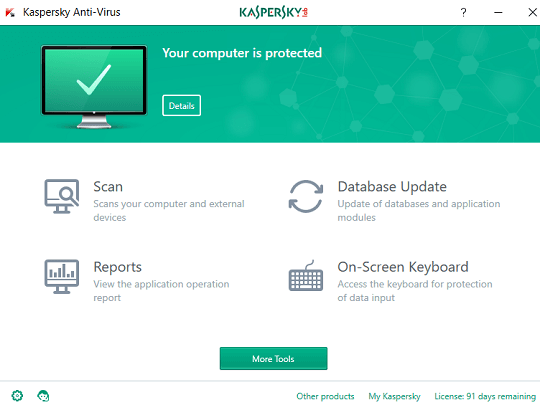 Continue reading »
 WiseCleaner Wise Care 365 Pro is an advanced all-in-one utilities software for PC that provides registry cleaner, disk cleaner, supports one-click PC check-up, optimizes system, protects privacy, and other system utilities to speeds up and protects PC which keep Windows PC at peak performance. Wise Care 365 Pro comes with easy to use interface and significantly improved features. Wise Care 365 removes invalid Windows registry entries and cleans useless files, download history, browsing history, invalid shortcuts, traces, cache, cookies, passwords, Windows components, and files with specific extensions.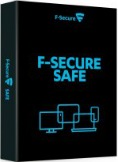 F-Secure SAFE is an award winner security software and top rated security product amongst vendors, is a reliable and powerful security software that provide comprehensive protection against online threats. The latest 2016 version of F-Secure SAFE provide better protection with better rate of detection with ability to identify harmful websites, and better experience with new redesigned user interface. With F-Secure SAFE, it will keeps users personal information secure while browsing internet such as online shopping, watch videos, listen to music, communicate with family and friends.
Miss the chance of WonderFox software giveaway? No worry, here is another chance to grab free software from WonderFox. As part of Summer holiday giveaway, WonderFox has partnered with a number of leading software developers to provide free full version software mega giveaway worth $860 to everyone at no costs. The first round (July 18 to 24) for this summer giveaway is ended and 2nd round is start from July 25 to August 1.
As new threats emerge, Antivirus or anti-virus software, sometimes known as anti-malware solutions, is computer software used to protection against viruses, Trojans, bots, rootkits, exploit kits, spam, phishing attacks, browser hijackers, ransomware, keyloggers, backdoors, rootkits, trojan horses, worms, malicious LSPs, dialers, fraudtools, adware and spyware.
If you're using a Windows 10 PC or laptop, it's includes basic antivirus software called Windows Defender, but if you want more advanced protection for your PC or laptop, you can install either Norton, Bitdefender, Kaspersky, or other antivirus security suite. Antivirus software is available in free or paid options that costs around $20 to $40 to offer excellent protection.
The good news is there are some great antivirus security suite that are completely free to download. In this article, we bring you free 17 best paid antivirus software for your PC or laptop.
Continue reading »
Continuously increasing amount of malware and other kinds of security threats could affect devices, so having an anti-virus solution installed on a device is need in these days. An award-winning ESET anti-virus technology – ESET anti-virus security is now available for mobile with ESET Mobile Security.
The new ESET Mobile Security 3.0 was redesigned specially for Android operating system platform that provide protection against malicious applications, Malware, viruses, loss of device or physical theft.
ESET Mobile Security for Android features Antivirus, SMS/Call Filter, Anti-Theft, Built-in USSD Control and Security Audit, Anti-Phishing, Startup Wizard, and Nano (incremental) updates by uses the ESET antivirus engine and new technologies. Besides that, the security application also brings new UI feature and provide real-time protection against known and emerging mobile security threats.
F-Secure SAFE is one of the best security suite of 2016 that developed by security experts F-Secure, a Finland based anti-virus, cloud content, and computer security company.
F-Secure SAFE is a comprehensive security suite that provide protection against viruses, spyware, hacker attacks, identity theft, harmful or fraud sites, and cyber criminals which provides protect for PCs, Macs, smartphones, and tablets. F-Secure SAFE has been redesigned to deliver a simplified user experience with a single security subscription, parental control to prevent children accessing unwanted web sites and unsuitable applications on smartphones and tablets, and ability to find, locate, lock, or remotely wipe data if device is lost or stolen.