Browsing articles in "Security"
Here are the remediation steps on how to clean and fix your McAfee computers crippled by a false positive detection of W32/Wecorl.a virus after computers and notebooks around the world, installed with McAfee Antivirus using Windows XP Service Pack 3, were repeatedly shutting down and rebooting themselves upon receiving an updated virus signature file (DAT 5958). Other problems include loss of internet connection and missing taskbar.


Continue reading »
In conjunction with the celebration of its 15th birthday, the famous Finland security expert, Secure Pls, has had a substantial facelift and makeover in its flagship F-secure website. F-Secure which was established 15 years ago was the world's first computer security vendor website. The Online scanner available at F-Secure, for instance, has long been one of the popular features of F-Secure site and it has helped millions of users to do online scanning against viruses, malware, spyware, worms, etc.
Continue reading »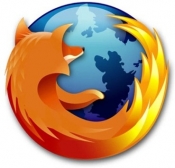 Mozilla had just released its latest Firefox 3.0.8 fixing two critical security holes found in their previous Firefox 3.0.7
Continue reading »
Last Pass had recently released their latest version of online password manager, LastPass 1.50. There are plenty of online password manager available to users i.e. Passpack, Clipperz and RoboForm, just to name a few examples. Of all these, Last Pass comes in strongest and the best part is, it's available for FREE.


Continue reading »
Security solution provider, Lavasoft, now offering a free version anti-spyware program, Ad-Aware 2008, to professional home users for downloading. The Ad-Aware 2008 is an absolutely free security utility which is quite popular and powerful. It helps users to protect their private information against various cyber threats such as identity thieves, password stealers, spyware, keyloggers, etc.
Continue reading »
ESET Smart Security (ESS) 3.0 and ESET NOD32 AntiVirus (EAV) 3.0 (get free ESET Smart Security) or later versions have changed radically from version 2.7 or older, which has an .exe executable to carry out the virus scanning, cleaning and removal process. In, ESS and EAV 3.0, ESET virus detection service runs as a Windows service to provide real-time file system protection that scan any files accessed, executed, received, downloaded, transferred, or opened, including files within compressed archives and when archive is extracted or unpacked.
Continue reading »

Webroot Desktop Firewall is a 2-way software based firewall that keeps user data IN and intruders OUT from the famous anti-spyware Webroot Spy Sweeper maker to protect computer from unauthorized access. Probably unable to compete with other firewall softwares, some also available for free in various offer, such as Agnitum Outpost Firewall Pro, and anti-virus solution integrated with firewall such as ESET Smart Security, BitDefender Total Security, Avira Premium Security Suite and Kaspersky Internet Security, Webroot decides to give out away the firewall product valued at $19.95 for free instead.
Continue reading »
Already grabbed and installed a copy of free BitDefender Total Security, AVG AntiVirus, ESET NOD32 Smart Security, Avira AntiVir Premium, Kaspersky Anti-Virus or other security protection program, but still skeptic of whether your computer is infected or not? With so many viruses, worms, Trojans, malware, keyloggers, rootkits, spyware and other security threats, even an established real-time anti-virus protection software can't give too much comfort or relieve to end-users especially in view of increasing zero-day attack.
Continue reading »