Browsing articles in "Security"

 F-Secure Antivirus 2013 is a comprehensive, easy-to-use and one of the top 10 antivirus programs which is designed to protect against rootkits, viruses, spyware, worms, and Trojans. F-Secure Antivirus uses on-access scanning to scan all files that are accessed or opened on PC, but users also can perform manual scan to scan specific file or folder by right-clicking it. In addition, F-Secure Anti-Virus also available for online technical supports 24/7. Unfortunately, F-Secure not include anti-phishing tools to protect users from phishing attacks in email account, web searches and instant messaging.

 McAfee Internet Security 2013 is the latest security software that manages to provide anti-virus, firewall, spyware, and Web and email protection for users. McAfee Internet Security 2013 comes with simple user interface, super quick installation process, and scans system quickly and efficiently. Furthermore, it also integrated online backup, system cleanup, vulnerability scanning, and more.
AVG Anti-Virus 2013 is the latest free antivirus solution from AVG Technology that provides protection against virus, spyware, and adware for Windows user PC. AVG Anti-Virus is one of a handful of the best-performing antivirus software products in the world.

Continue reading »
AVG Internet Security 2013 is the latest version of internet security suite from AVG Technologies, which is offers the same powerful protection as AVG's free antivirus solution and designed for protection against most sophisticated online or offline threats.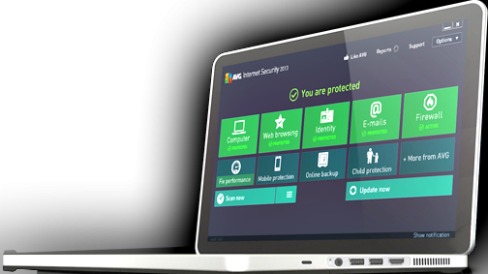 Continue reading »
Are you ready for Windows 8? Then you might look for an antivirus software that compatible with Windows 8. As an effort of Avira development team to improve the compatibility with Windows 8, Avira Free Antivirus 2013 is now to be the first Avira product that certified with Windows 8.


The fastest growing internet and mobile security brands, BullGuard have upgrade its anti-virus offering, BullGuard Internet Security to version 2013. BullGuard Internet Security 2013 improves on its already reliable security protection for PC computer against malicious viruses, spyware, rootkits, online frauds, identity theft, and hackers, by improving its multi-layered defence system that combines behavioural detection and signature-based detection, firewall, and other features.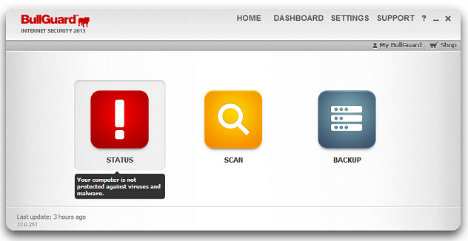 Continue reading »
Norton AntiVirus 2012 with Antispyware well-known antivirus software for home and commercial use that provides proactive protection against viruses, spyware, rootkits, hackers, online fraud, identity theft and other malicious software without compromising system performance. Norton AntiVirus 2012 with Antispyware features multi-layered protection technologies to proactively block cyber-attacks and detect. In addition, Norton AntiVirus also offers quick install time, fast boot and with minimum memory require.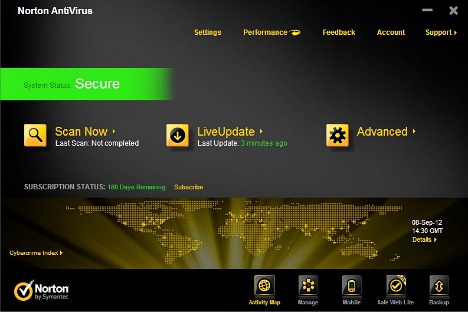 Continue reading »
AVAST Software has recently released the latest version of its mobile security app for Android platform. As compared to the previous version, the avast! Mobile Security 2.0 has been improved with several useful features that provide mobile antivirus and anti-theft for Android device at any time and anywhere. With the new features, the avast! Mobile security users can remotely control the phone via Web when the phone missing or loss.