Browsing articles in "Security"
Adguard from Insoft, Llc. is a comprehensive ads blocking program that can effectively blocks all types of ads, pop-ups, and removes banners from any programs to ensure browsing speed without waste bandwidth.
Adguard works well on all browsers even on Facebook, YouTube, and others by blocking pop-ups and banners, it also can protects operating system from phishing attempts and other malicious sites. With Adguard, it can protect privacy, online threats, filtering of obscene materials, and completely removes all forms of tracking from the internet.
Adguard comes with 3 main modules: AdBlocker, Antiphishing, and Parental Control. AdBlocker removes all the advertising elements from web pages. Antiphishing protects against malicious and fraudulent websites. While Parental Control protect children from obscene materials and adult websites.
Why AdGuard?
Adguard is a simple & fast security software works with all Windows (64/32 bit) versions including Windows 10.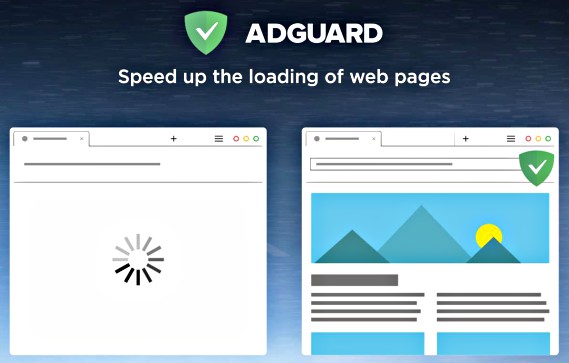 Continue reading »
Encryption is one of the methods to protect the private and confidential files. Ashampoo Privacy Protector is an intuitive cryptography and security software that comes with 256-bit AES algorithm technology for encrypt/decrypt files, securely erase files, discover and clean privacy file. Users can select individual files or entire folders to be encrypt and can set separate encryption passwords for each file. In addition, Ashampoo Privacy Protector also allows users save encrypt file and burn them to a disc or send the file to an email address.
Instead of encrypt technology, the software also features archiving and cleaning. Privacy Protector able to cleans all data relating to internet traces of popular browsers such as Firefox, Google Chrome, or Microsoft Edge.
With Ashampoo Privacy Protector, user can generate password keys for encrypt file from flash drives, file, and images to avoid lengthy passwords.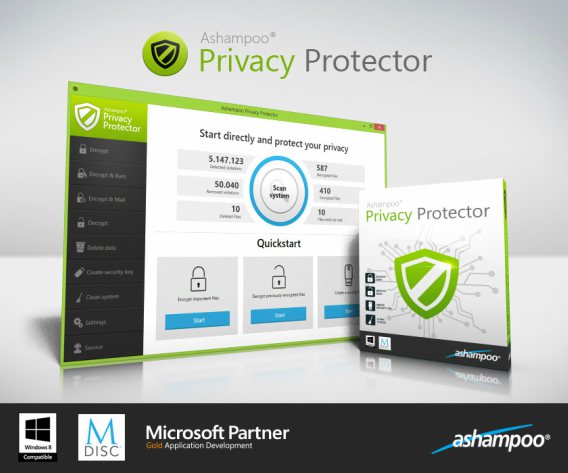 Continue reading »
F-Secure SAFE is a comprehensive internet security and anti-virus software for smartphones, computers, and tablets. F-Secure SAFE provide protection against all online threat and keeps personal information secure while browsing. F-Secure SAFE allows users explore Internet, online shopping, watch videos, listen to music, and communicate with family and friends without worry.
With consider the user requirements, the company has designed lot of advanced features such as Browsing and banking protection to counteract phishing attempts steal user financial information, Family protection enable user set restrictions for kids viewing online content, and more.
Continue reading »
Trend Micro Internet Security – an advanced security software which provides online protection and privacy against dangerous websites, viruses, spyware, and other malware.
Trend Micro Internet Security protect PC data by identifying malicious websites, emails, social networks, and instant messaging. The software also able to safeguard against phishing scams and allows user manage social network privacy settings. Apart from that, it also features parental control for restrict or filter online access to children.
Trend Micro Internet Security comes with intuitive interface which main window shows the current system status, highlighting problem areas, security summary, history logs, parental controls and subscription, auto-update, password protection, and etc.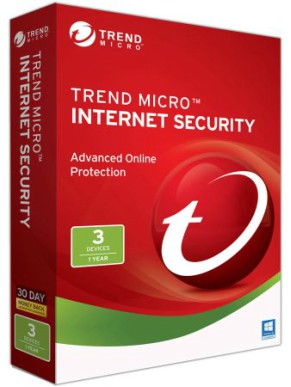 Continue reading »
BullGuard Internet Security is a comprehensive and powerful security suite for multiplatform(Windows, Macs, Android) that provides protection against all manner of threats such as viruses, Trojans, keyloggers, adware, spyware, malicious scripts, and worms. BullGuard Internet Security offers online backup system and tool for PC performance optimization, and parental control to protect kids from cyberbullying and predators.
In addition, BullGuard Internet Security also features Game Booster mode which similar functionality to the Game Mode in the Windows 10 Creators Update. When playing game, the program will pushes non-priority tasks to single CPU core, so that the rest of processor focus on the game.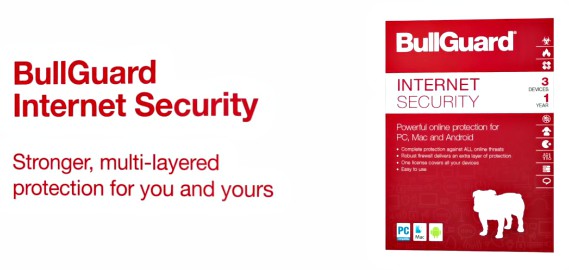 Continue reading »
ESET NOD32 Smart Security Family is a comprehensive cross-platform security solution that provides protect for Windows, Linux, Mac OS X and Android operating systems. This advanced security software brings all the main components of a complex antivirus for protection against phishing and exploits, anti-spam, network attacks, and etc.
ESET NOD32 Smart Security Family available in few superior modules, Antiphishing for protects against fraudulent links, Antispam for filter junk mail, Anti-Terror helps search and monitor the movements of the device in cases of theft or loss; while parental control module protect children from unwanted content.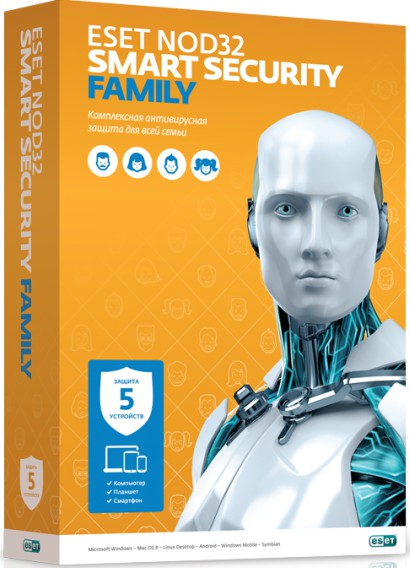 Continue reading »
Bitdefender Total Security 2018 is a latest security suite from Bitdefender that provide protection for device against harmful threats like Malware, Trojan, Ransomware etc. Latest version of Bitdefender Total Security enable to secure personal files and passwords safe across various platforms without slow down the device speed. The best part is, this security software designed for Games enthusiast, which integrate with game, movie and work modes to ensure no interrupt during an entertainment session.
In addition, it also includes several new features, "Webcam Protection module" which notifies when apps try to access webcam, and blocks unauthorised usage, "Advanced Threat Defense" is a new technology to identify suspect processes from their behaviour, "Safe Files" modules protects selected files from unauthorized changes, and etc.
Continue reading »
The powerful and advanced all-in-one system cleaner software – Secure Eraser which designed to perform permanently delete files and folders with 3 main mode; secure file deletion, system cleaning, and registry cleaning, as well as clean all evidence of PC and Internet activities.
When delete file from PC, it is normally done in partially, so that you lose access to that file, but the file isn't completely delete from hard drive. With secure file deletion mode, the program can perform completely erased file. While system cleaning is freeing up space on the hard drive with clear up temporary files, Internet Explorer settings, Recycle Bin, and every trace of previously deleted files. For registry cleaning mode, it allows to choose which types of registry entries want to scanned and deletion.
Each mode comes with different level of security and different processing time. To change the method used for cleaning a hard drive or partition, just click the small arrow next to the Start deletion button to pick from the drop-down menu.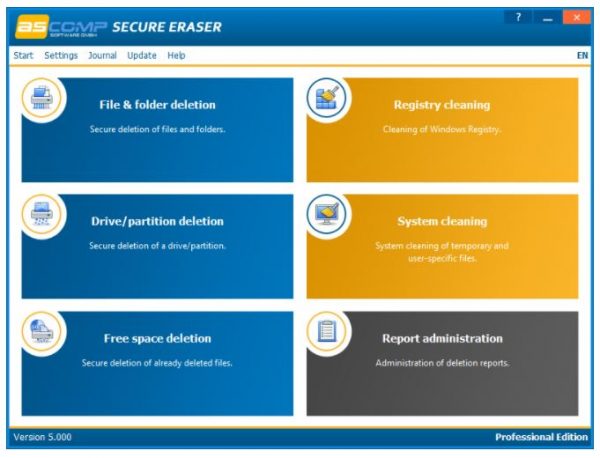 Continue reading »