Browsing articles in "Photos & Media"
As you can synchronize media contents between iOS devices with PC using iTunes or Android devices using USB synchronization cable, and sometimes you prefer to have those newly captured images from devices to be transferred to PC without the need of USB synchronization cable. Now with the new app the named of PhotoSync allows you to transfer photos and videos to PC over Wi-Fi network.
The latest iteration of Adobe's wildly successful image-editing software, Adobe Photoshop CS6 packed with impressive features and enhancements such as Adaptive Wide Angle filter, vector layers, Content Aware Patch/Move tool, Crop tool, and etc. Photoshop CS6 includes groundbreaking innovations and unparalleled performance breakthroughs that expand the frontiers of imaging science to deliver new levels of creativity and increased efficiency.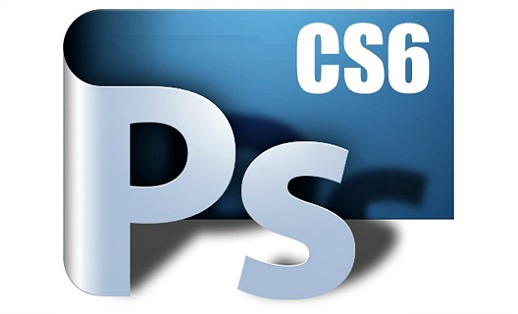 Continue reading »
Adobe has released the latest version of photo editing software Photoshop CS6 that improved faster performance and enhance useful editing. Adobe Photoshop CS6 is designed for Windows and Mac OS to help photographers in managing photos and doing post production work. Adobe Photoshop CS6 delivers 62% more features than Photoshop CS5 with added such as new crop tool, shorter start up time, auto background save, content-aware automatic curves and levels, new adaptive wide angle filter, new black and white toning options, and skin tone options.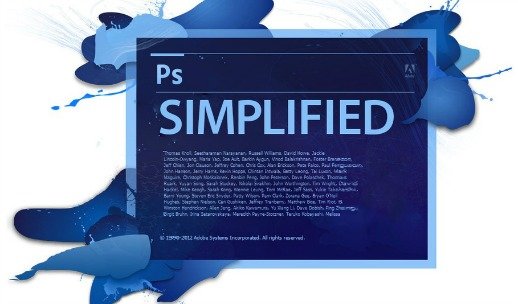 Continue reading »
Photomizer Retro 2 is an image optimizer software for Windows that can easily and quickly convert digital image to a retro style images. Photomizer Retro 2 comes with easy to use interface and retro effects, frames, grains and etc which allow users reproduce the peculiarities of many historic cameras and film material. Photomizer is the fully automatic photo studio for the trouser pocket. With Photomizer, users can add frames, rotate, and add other effects to the pictures. Besides that, the program also provides processing option includes negative, repair, optimize, rotate, effects, distortion, and frames. Users can select which effects will be used and adjust their parameters to begin edit the pictures.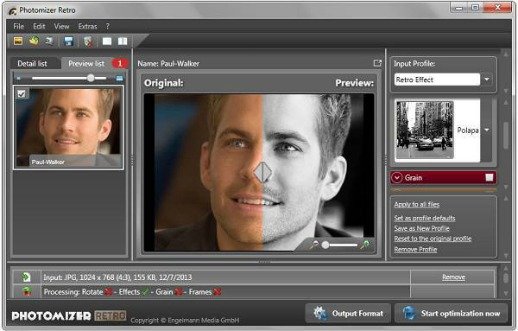 Continue reading »
In order to speed up the performance of Adobe Photoshop Lightroom (LR), the favorite photography software uses previews to display photo thumbnails in the Grid view, the Loupe view, and in the Develop, Slideshow, Print, and Web modules. Photoshop Lightroom allows you to choose your preferred quality of previews during import, where the options including Minimal, Embedded & Sidecar, Standard and 1:1. Photoshop Lightroom will generate Standard previews on the fly when it's needed if it's not generated during the import. For Standard previews, you can specify the size and quality of the previews you need in Catalog settings.
Continue reading »

 PhotoAcute Studio is all-in-one professional photo editing and management software from PhotoAcute Software, which is famous for its photos editing that processes sets of photos taken in continuous mode to produce high-resolution, low-noise pictures. PhotoAcute Studio can increases image resolution, noise reduction, corrects image geometry and chromatic aberrations, corrects brightness of photos, expands the dynamic range, and more. PhotoAcute Studio supports wide range of cameras and multiple formats, including JPG, BMP, and PNG.
Ashampoo Movie Studio is a user-friendly and intuitive movie production tools that provides from cutting to burning video features. With Ashampoo Movie Studio, users able to edit, cut, convert, and produce videos or home movies. In addition, Ashampoo Movie Studio also built-in high quality transition effects and create cinematic depth, and atmosphere with visual effect and background music.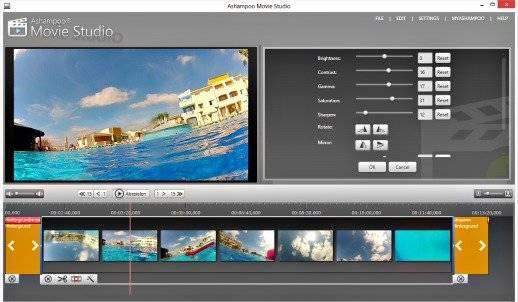 Continue reading »
When using Windows Photo Viewer to view photos and images in Windows 8 Desktop, Windows Photo Viewer may make the screen flicker, or simply fire up but display the picture in total black color with only menu bar and the application chrome border visible.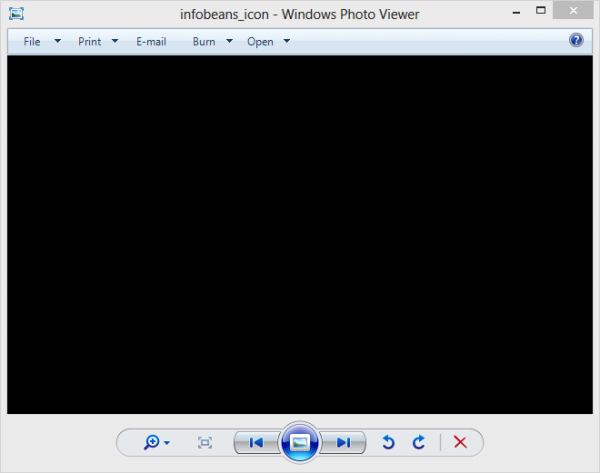 Continue reading »