Browsing articles in "Photos & Media"
Once again, Digiarty Software launch Winter giveaway to everyone at no cost. Digiarty is teaming up with other 6 well known software companies to offer free downloads for total worth $434 software.
MacX Video Converter Pro ($59.95)
CollageIt for Mac ($39.90)
MacBooster 4 ($49.95)
Sticky Password ($29.99)
Data Guardian ($19.95)
FlipHTML5 ($174)
PDF Expert ($59.95)
Watermark Software is an important photo and media software that enable to protect photos from unauthorized use of. User can use any image, text, or QR code to watermark their photos and protect photo from unauthorized use.
With Watermark Software, user can quickly and easily watermark images in batches (more than 300 photos per minute). Besides that, it also allow user to adjust watermark size, resize, rename, edit photo, and more.
The software support variety of options for text watermarks including rich fonts, symbols, shadows, and various effects.
Furthermore, to save the process time, the software also design to allow user save their customized watermark as template for future use, and upload directly to web server via FTP.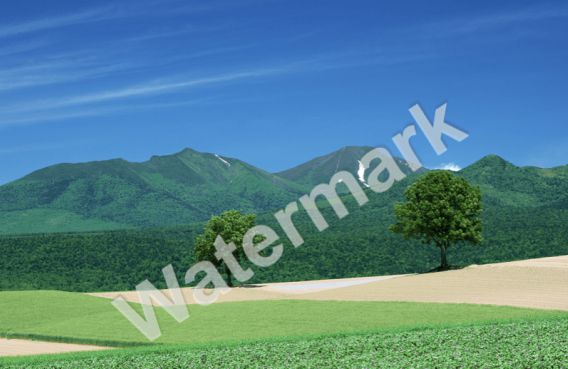 Continue reading »
Need a face-lift for your company or product brand? Here the chance to attract your customers like fireflies to the light and great first impression by give your company or product a brand new logo.
Do you know that first impressions can either make or break your sales? You may have the best idea for a product and the capability to sell it, but attach people to visit your company or product is essential before you make a sale.
So here's the scenario: potential customer is interested and browses through web page for more information. Not only is there insufficient information, but the brand logo is such that messy and plagiarism. It is a major turn-off and madly inconvenient to proceed, hence he/she decides not to purchase the product. Thus you've lost out on potential clients which would have purchased your product.
COVERT Pro is a total security solution that provides protection against spyware to ensure user's actions in all applications (browsers, email clients, office software, messengers, etc.) are safely hidden.
With it masking method, the software will create a secure platform to ensure invisible to the spies when user run applications. COVERT Pro able to filter as many of screenshoters and keyloggers which traditional antispyware software does not protect because it unknown and not prohibited.
In addition, COVERT Pro also comes with unique feature to protect sound recording. It will prevents spyware by allow users to adjust the speakers and microphone level and completely block the microphone. COVERT Pro also built-in instant messenger with encryption for users securely communicate with others Covert Pro users.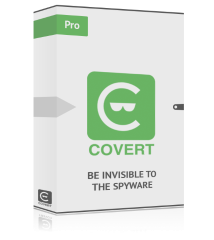 Continue reading »
Soda PDF Anywhere from LULU Software is a comprehensive PDF software available for PC and web browser. Soda PDF Anywhere is a streamlined system that enable to create PDFs from any popular file format, read, edit, annotate, and convert PDF to Word, Excel, PPT, image, HTML, and more.
Soda PDF Anywhere can allow users merge multiple PDFs into a single, manageable document, or to split a document into several, smaller-sized files. In addition, the software also features Bates numbering, batch conversion, Soda e-signature and OCR (Optical Character Recognition), and more.
With Soda PDF Anywhere, users can work and access files from anywhere through device with web browser, including computers, smartphones, tablets, Dropbox, OneDrive, Google Drive, and Box account.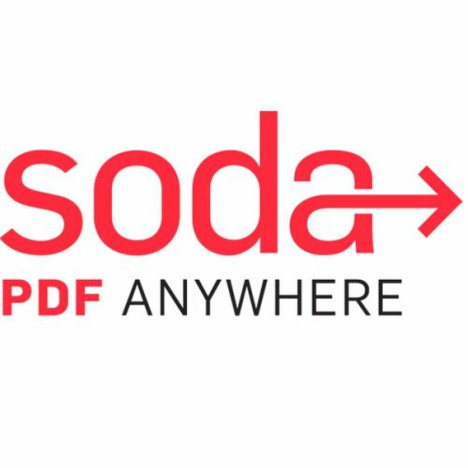 Continue reading »
CyberLink YouCam 6 Deluxe is an awesome camera and webcam software that provides powerful feature and entertaining for PC camera. YouCam 6 Deluxe is one of the software all the WebCam and Camera tools needed for work and play, even create professional business presentations.
With YouCam 6 Deluxe, users able to add more than 200 fun video effects when video recording or IM chat, or converted PC camera to take HDR and panorama photos. The software comes with 11 animated frames, 9 scenes, 3 face-tracking gadgets, 8 particle effects, face tracking avatar, 3D augmented reality, particle effect and many more exciting effects.
In addition, CyberLink YouCam 6 Deluxe also allows users manage media library, organize photos using facial recognition technology for quickly and easily find photos.
Continue reading »
The popular disc burning software application – Ashampoo Burning Studio, is designed for Windows operating system that provide features for burn, rip audio CDs, copy discs, create high-quality DVD slide shows, backup data, and erase rewriteable discs.
In addition, the software Expert Functions feature also allow users create, modified copy of an existing CD/DVD/Blu-ray disc and rewrite the data disc by using advanced settings. Ashampoo Burning Studio also ideal for storing media files in a place other than PC hard drive, in order to free up space and to create copies.
Overall, Ashampoo Burning Studio brings useful features and functionality. However, the software also comes with a couple of minor issues, which is the limited compatibility with virtual disc images, and users easily accidentally format discs.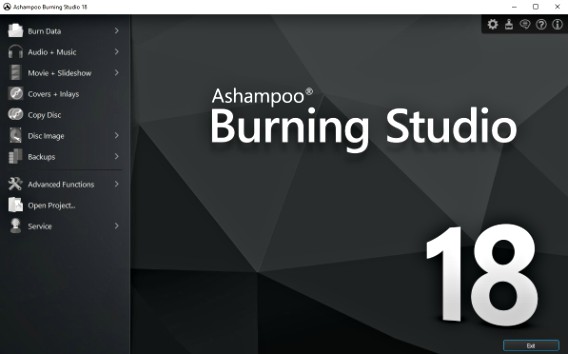 Continue reading »
Ashampoo Photo Commander 15 is an awesome program that created and designed for gather, organize, manage, edit and optimize, and view photos content. With edit and view photos, user can completely maintain their photos, videos, and other content in particular folders and sorted by categories.
In addition, the program also offers a wide range of tools and settings to enhance entertainment experience. The program able to write an image explanation, save photos as PDF documents, create slideshows, change JPG comments, change record date ranges, Html code schedule, panorama, photo mix or TIF multi-article, and more.
Furthermore, Photo Commander 15 also provides tools for adjust photo contrast, coloration and lamination heat level, resizing, rotating or cropping them, adjust horizontal misalignment and employing various impacts (e.g. sepia, grayscale, hone and blur pencil getting, psychedelic).
Continue reading »