Browsing articles in "Photos & Media"
CyberLink YouCam 6 Deluxe is an awesome camera and webcam software that provides powerful feature and entertaining for PC camera. YouCam 6 Deluxe is one of the software all the WebCam and Camera tools needed for work and play, even create professional business presentations.
With YouCam 6 Deluxe, users able to add more than 200 fun video effects when video recording or IM chat, or converted PC camera to take HDR and panorama photos. The software comes with 11 animated frames, 9 scenes, 3 face-tracking gadgets, 8 particle effects, face tracking avatar, 3D augmented reality, particle effect and many more exciting effects.
In addition, CyberLink YouCam 6 Deluxe also allows users manage media library, organize photos using facial recognition technology for quickly and easily find photos.
Continue reading »
The popular disc burning software application – Ashampoo Burning Studio, is designed for Windows operating system that provide features for burn, rip audio CDs, copy discs, create high-quality DVD slide shows, backup data, and erase rewriteable discs.
In addition, the software Expert Functions feature also allow users create, modified copy of an existing CD/DVD/Blu-ray disc and rewrite the data disc by using advanced settings. Ashampoo Burning Studio also ideal for storing media files in a place other than PC hard drive, in order to free up space and to create copies.
Overall, Ashampoo Burning Studio brings useful features and functionality. However, the software also comes with a couple of minor issues, which is the limited compatibility with virtual disc images, and users easily accidentally format discs.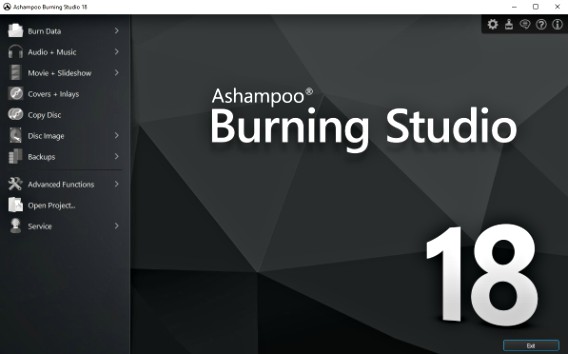 Continue reading »
Ashampoo Photo Commander 15 is an awesome program that created and designed for gather, organize, manage, edit and optimize, and view photos content. With edit and view photos, user can completely maintain their photos, videos, and other content in particular folders and sorted by categories.
In addition, the program also offers a wide range of tools and settings to enhance entertainment experience. The program able to write an image explanation, save photos as PDF documents, create slideshows, change JPG comments, change record date ranges, Html code schedule, panorama, photo mix or TIF multi-article, and more.
Furthermore, Photo Commander 15 also provides tools for adjust photo contrast, coloration and lamination heat level, resizing, rotating or cropping them, adjust horizontal misalignment and employing various impacts (e.g. sepia, grayscale, hone and blur pencil getting, psychedelic).
Continue reading »
onlineTV 13 is a program that provides a database of thousands TV and radio channels broadcasting from across the globe via the Internet. With onlineTV 13, users able access to thousands of TV, music videos, radio stations, webcams, newspapers and online media. In addition, onlineTV 13 also function as offline video recorder, for record TV and radio program on the hard disk while away from the PC.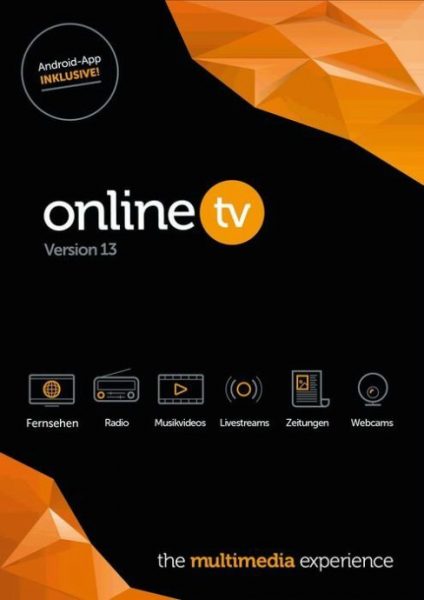 Continue reading »
Apowersoft Video Editor is an awesome photo and video editing software that features to allow anyone become professional video editor. It allow users to create videos, slideshows, preview photo or video for presentations and educational purpose.
With Apowersoft Video Editor awesome built-in editing tools, users are able to to trim, cut, split, merge, rotate, mix video clips, apply stylish video effects, alter the contrast, saturation, tone, and brightness of the photos, and more. In addition, user also can create text animations, choose text background, stylish fonts, and more to add clarity and style to story with vivid titles.
One of the advantages of Apowersoft Video Editor is that it allows users create and share video masterpieces to family and friends, import and export media files, burn videos to DVD, or upload media files to YouTube, Facebook, Twitter, etc.
Apowersoft Video Editor supported video/audio/image formats:
Video – avi, mpeg, wmv, mp4, mov
Audio – wav, mp3, m4a, mid, flac, aac, wma, au, aiff, ogg
Image – bmp, jpg, png, tif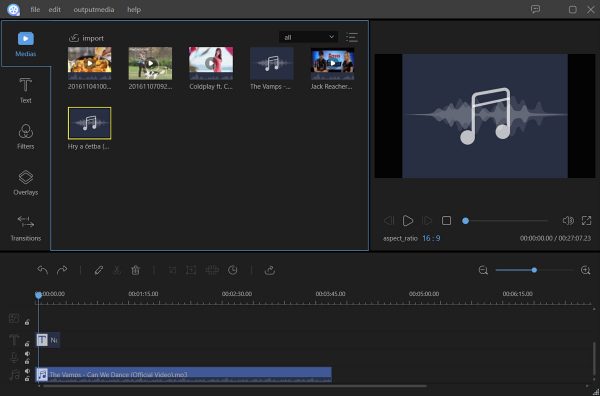 Continue reading »
Looking for a way to record streaming music or audio for future playback? Here is one of the best streaming audio recorder that can record music or audio from streaming music service, video sharing platforms, microphone, radio stations to play on PC or mobile devices, transfer to community music sites, or share with friend and family – Apowersoft Streaming Audio Recorder.
Apowersoft Streaming Audio Recorder is an awesome multimedia software designed to manage audio recordings. It comes with user friendly interface with 35 different genres built-in streaming radio, automatically identifies ID3 tags.
Apowersoft Streaming Audio Recorder support variant audio output formats including MP3, WAV, WMA, OGG, FLAC, AAC, etc. to listen on portable device, music player, or burn to CD.
Recently, there are many people inquiry how to fix "We can't find your camera" error 0xA00F4244 on Windows 10 for DELL, HP, Toshiba. Windows 10 users mostly facing this problem when they installed Windows update and cause camera app can't launch or open.
The camera error code 0xA00F4244  (black screen with error code) unable to launch also might due to few other issue such as camera cable that is connected to motherboard might be faulty, camera drivers outdated, or antivirus blocking camera.
Continue reading »
ACDSee is a powerful image processing and editing software from ACD Systems that designed for photographers with the tools that needed to produce top quality images, organize, edit, manage photo library, categorize, publish and share photos. The photo editing software provide users with a high degree of control and power over the display and sharing of their images without compromising their privacy.
The tools included like PicaView, SeeDrive, Smart Indexer, Auto EQ, and more. PicaView provides image previews and EXIF data through context menu for easily viewing and editing, SeeDrive allows users to access, organize, manage, and upload images quickly to ACDSee 365 cloud-based service, Smart Indexer to index catalog folders and add them to the ACDSee database and automatically keeps everything up to date, Auto EQ for quick exposure adjustments and tools for applying filters within the software's 'View' mode.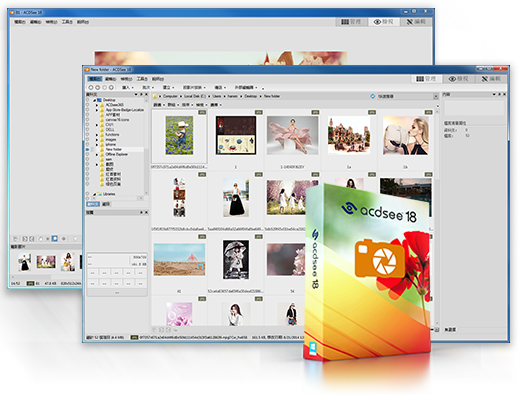 Continue reading »