Browsing articles in "Photos & Media"
onlineTV 13 is a program that provides a database of thousands TV and radio channels broadcasting from across the globe via the Internet. With onlineTV 13, users able access to thousands of TV, music videos, radio stations, webcams, newspapers and online media. In addition, onlineTV 13 also function as offline video recorder, for record TV and radio program on the hard disk while away from the PC.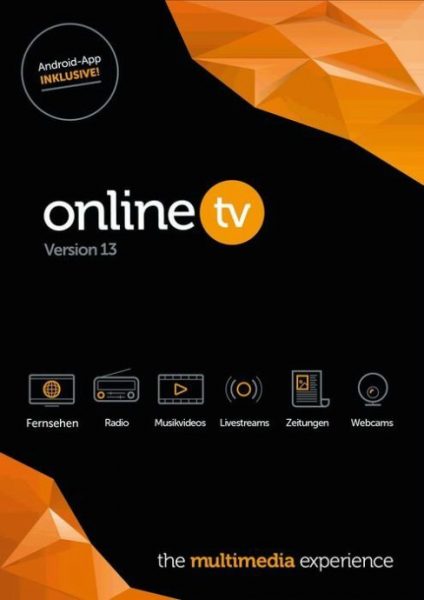 Continue reading »
Apowersoft Video Editor is an awesome photo and video editing software that features to allow anyone become professional video editor. It allow users to create videos, slideshows, preview photo or video for presentations and educational purpose.
With Apowersoft Video Editor awesome built-in editing tools, users are able to to trim, cut, split, merge, rotate, mix video clips, apply stylish video effects, alter the contrast, saturation, tone, and brightness of the photos, and more. In addition, user also can create text animations, choose text background, stylish fonts, and more to add clarity and style to story with vivid titles.
One of the advantages of Apowersoft Video Editor is that it allows users create and share video masterpieces to family and friends, import and export media files, burn videos to DVD, or upload media files to YouTube, Facebook, Twitter, etc.
Apowersoft Video Editor supported video/audio/image formats:
Video – avi, mpeg, wmv, mp4, mov
Audio – wav, mp3, m4a, mid, flac, aac, wma, au, aiff, ogg
Image – bmp, jpg, png, tif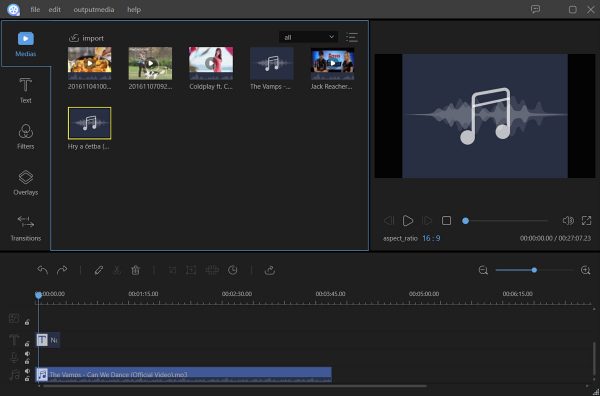 Continue reading »
Looking for a way to record streaming music or audio for future playback? Here is one of the best streaming audio recorder that can record music or audio from streaming music service, video sharing platforms, microphone, radio stations to play on PC or mobile devices, transfer to community music sites, or share with friend and family – Apowersoft Streaming Audio Recorder.
Apowersoft Streaming Audio Recorder is an awesome multimedia software designed to manage audio recordings. It comes with user friendly interface with 35 different genres built-in streaming radio, automatically identifies ID3 tags.
Apowersoft Streaming Audio Recorder support variant audio output formats including MP3, WAV, WMA, OGG, FLAC, AAC, etc. to listen on portable device, music player, or burn to CD.
Recently, there are many people inquiry how to fix "We can't find your camera" error 0xA00F4244 on Windows 10 for DELL, HP, Toshiba. Windows 10 users mostly facing this problem when they installed Windows update and cause camera app can't launch or open.
The camera error code 0xA00F4244  (black screen with error code) unable to launch also might due to few other issue such as camera cable that is connected to motherboard might be faulty, camera drivers outdated, or antivirus blocking camera.
Continue reading »
ACDSee is a powerful image processing and editing software from ACD Systems that designed for photographers with the tools that needed to produce top quality images, organize, edit, manage photo library, categorize, publish and share photos. The photo editing software provide users with a high degree of control and power over the display and sharing of their images without compromising their privacy.
The tools included like PicaView, SeeDrive, Smart Indexer, Auto EQ, and more. PicaView provides image previews and EXIF data through context menu for easily viewing and editing, SeeDrive allows users to access, organize, manage, and upload images quickly to ACDSee 365 cloud-based service, Smart Indexer to index catalog folders and add them to the ACDSee database and automatically keeps everything up to date, Auto EQ for quick exposure adjustments and tools for applying filters within the software's 'View' mode.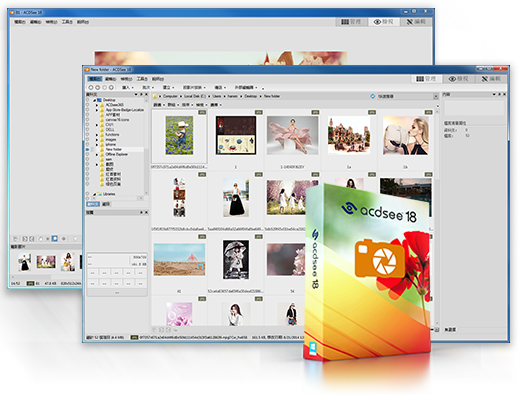 Continue reading »
Kodi (previous known as Xbox Media Center or XBMC) is an open-source media player designed to be used as home entertainment (TV (live and recorded), films, video, music, podcasts, photos, and slideshows) for free.
Kodi supports more than 65 languages and available in huge range of platforms: Android, iOS, BSD, Linux, Mac OS X, Windows operating systems, Ubuntu, Raspberry Pi, and Freescale IMX6.
Today, Kodi has started released version 17.2 for Windows OS bringing lot of important fixes and improvements, included one for a potential security flaw, but the update don't comes with any new features.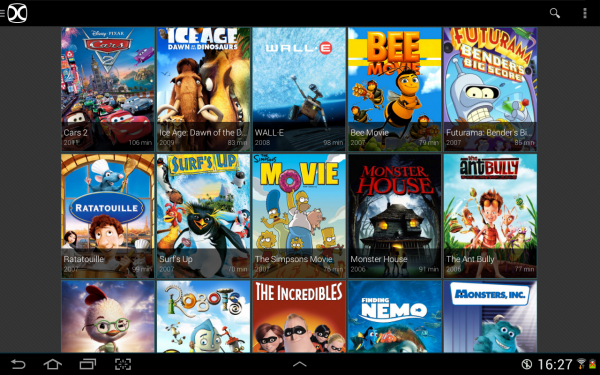 Continue reading »
Auslogics Disk Defrag Pro is an advanced defragmenter software that can analyse and defragments overall computer with its new optimization algorithms and boot-time defragment technology.
Auslogics Disk Defrag Pro offers faster performance and four disk optimization techniques to placement files on disks, array frequently accessed files and infrequently accessed files at suitable locations. In addition, the program also features special SSD (Solid-State Drive) defragmentation algorithm and VSS-enabled snapshots.
Besides that, Auslogics Disk Defrag Pro also allows users configurable priority levels – "Low Priority" will reduce the performance impact of the defragment process, while "resource profiles" (self-setting priority levels) for better control the defragment process.

Continue reading »
Good news for all PC user, now you can use WinX HD Video Converter Deluxe to download, convert, edit any videos file format to play on various media players in PC, or any devices without losing its quality. Digiarty is giving away free WinX HD Video Converter Deluxe worth $49.95 for everyone in celebrate the company 11th Anniversary.
WinX HD Video Converter Deluxe is a comprehensive converter software that provides the largest library of conversion profiles (400 conversion profiles), and supports more than 370 video audio codes. With WinX HD Video Converter Deluxe, user can fully utilize software become as Ultra HD video converter, online (YouTube) video downloader, slideshow maker, video editor, and more.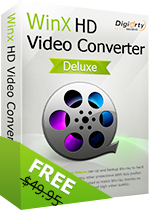 Continue reading »