VLC Media Player is one of the famous multimedia players that ability to support almost all type of the media files in variety of audio and video formats (without downloading extra codecs).
VLC Media Player from VideoLAN has just released a completely redesigned version for Windows 8.1 users. VLC Media Player for Windows 8.1 is an open source and cross-platform media player that plays all multimedia file formats, from files, streams and discs on all platforms. The latest version features brighter, cleaner, and polished look than previous.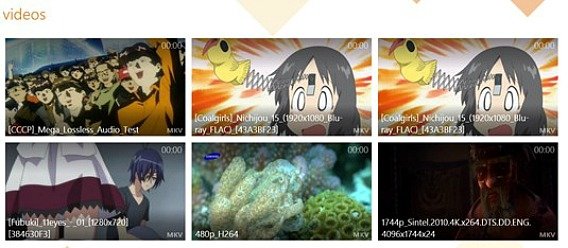 Features VLC Media Player for Windows 8.1:
Video playback
Music playback
MKV playback
FLAC playback
Mini audio player and background audio
Media Library
Support for 10bits video
Subtitles
VLC Media Player for Windows 8.1 support versions for Windows, Linux and Mac include support for Blu-ray, unprotected discs, scalable subtitles and improved caching settings. In addition, VLC Media Player also comes with wide range of features that most users might not have known it could do such as download YouTube videos, record desktop, convert video files, record webcam, and subscribe to Podcasts.
VLC Media Player for Windows 8.1 is now available as a free download from Windows Store.
Download VLC Media Player here.