Browsing articles in "Gaming"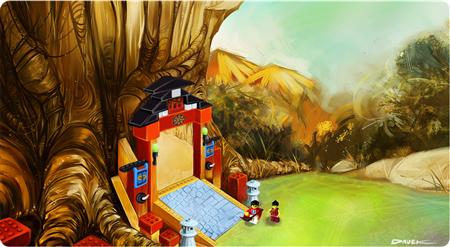 Better late than never. Since Nintendo and Mattel have launched their online universes for Pokemon and Barbie, respectively, it was natural for Lego Group to do so with its ubiquitous bricks. The toy, touted to develop fine motor and coordination skills in children, stimulate their creativity as well as encourage spatial intelligence and three-dimensional awareness, is finally jumping on the virtual world bandwagon. Children, teenagers and adults alike can now create their own universe with Lego Universe, the PC game set to capture a new niche market for Europe's largest but floundering toymaker.
Continue reading »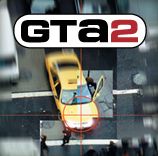 This is probably an old news but for those who don't have Sony PlayStation 3 (PS3) and Microsoft Xbox 360 to play newly released Grand Theft Auto IV (aka GTA IV and GTA 4), playing Grand Theft Auto classic versions on Windows computer is one good free alternative. Grand Theft Auto (GTA) is a sandbox-style action-adventure crime world gameplay video game, and has since released nine titles in the Grand Theft Auto series. Of which, GTA (volume 1) and GTA 2 is the first two titles that released on 1997 and 1999 respectively.
Continue reading »
N-Gage (or N-Gage 2.0 Next Gen application of Ovi initiative) is the mobile gaming service platform from Nokia that is available for selected Nseries S60 smartphones such as Nokia N81, N81 8GB, N82, N95 and N95 8GB. N-Gage is now giving away free EA Sports FIFA 08 mobile game, and it's the complete version of the popular football or soccer game in the world, which normally costs 10 Euro or 8 GBP pound.
Continue reading »
Wanna play your lovely Nintendo Wii games wherever you are? The famous web-based distributor of China wholesale electronics, Chinavasion has concerned of your needs with the launch of ultra-portable 7-inch Nintendo Wii LCD monitor, aiming to deliver the perfect portability for Nintendo Wii gaming console.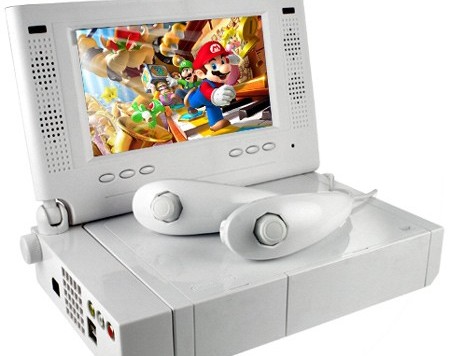 Continue reading »
Sending e-card is now a very popular way of wishing and greeting friends, siblings, parents, relatives, buddies, colleagues, mates and other persons, known or unknown. However, sending ecard alone no longer gives any surprise to the recipients. If you're feeling so too, how about sending a free game together with the e-card?
Continue reading »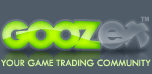 Goozex is an active game trading community on the Internet where members trades and swaps games using points. Members who offers their games for trading earn points when they mail or ship the games. Points can then be used to request for your favorite games which already beaten by other members, with additional $1 trading fee, which can be offset by trade credit if you have any.
Continue reading »
The famous video game company, Sony Computer Entertainment America (SCEA) has announced an availability of the next system software update (Version 2.30) for PS3 (PLAYSTATION 3), which able to support DTS-HD Master Audio and DTS-HD High Resolution Audio, enabling users to enjoy Blu-ray movies with studio-quality, high-definition audio.
Continue reading »
Fancy a vibrator for those tingling fingers and palpitating heart? No, I'm not referring to the sex toy for adult women. Instead, PlayStation 3 fans everywhere can look forward to the new Nyko 83009 Zero Wireless gamepad which vibrates and adds excitement to the player's games. It replaces the standard-issue PS3 joystick which drew complaints and excited disappointment from games enthusiasts because the sensational effects of PS3 were not given due honour.
Continue reading »