Browsing articles in "Gaming"

One of the leading manufacturers of video game consoles, Sony has just launched its updated PS3 firmware version 2.35, which the company claims as a minor update to improve the stability of some PS3 titles (not GTA IV). However, Sony did not specify which games benefit from the new PS3 firmware 2.35.
Continue reading »
The well-known American multinational computer technology corporation, Microsoft has announced that they have sold more than 10 million famous Xbox 360 game machine nationwide, becoming the first gaming console among its current-generation rivals such as Nintendo Wii and Sony PS3 to break the 10 million mark in US.
Continue reading »
SimCity Classic, or originally simply released as SimCity before the success and popularity of the computer and gaming console video game spawned an entire series of Sim games, is a city-building simulation game which is released on 1989. It's quite nostalgic thinking back the old days when spending hours everyday sat in front of PC or gaming computer of the day such as Amiga and Atari to play SimCity.
Continue reading »
Good news for iPhone fans! Polarbit has created an accelerometer controlled 3D racing game for iPhone – Raging Thunder. What you need to do for controlling cool racing car is tilt the device to race against time and cpu controlled opponents, aiming to bring portable gaming to a whole new interactive level.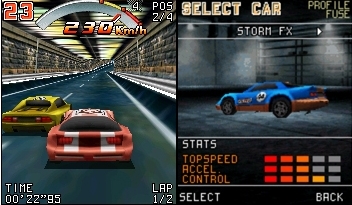 Continue reading »
The leading manufacturer of gaming peripherals and accessories including headsets, keyboards, mice, software and gaming surfaces, SteelSeries has just announced the launch of its new professional gaming keyboard – SteelSeries 7G, which designed with 18-karat gold-plated mechanical switches, setting new industry standards for advanced key combinations and Actions-Per-Minute (APM).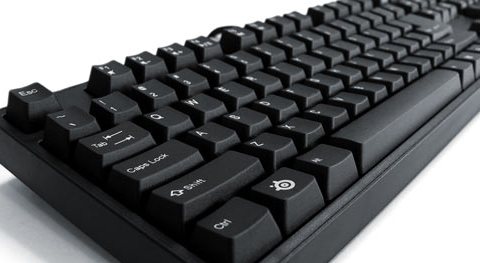 Continue reading »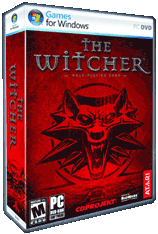 The Witcher is probably one of the best action RPG (role-playing game) for PC, developed by CD Projekt RED STUDIO and published by CDProjekt in Poland and Atari for the rest of the world. The player takes on the character of a Witcher, a warrior trained to fight the supernatural. Set in a dark fantasy world created by best-selling Polish author Andrzej Sapkowski, the game follows the story of Geralt, one of a few remaining few "witchers", who are travelling monster hunters for hire, gifted with unnatural powers.
Continue reading »
Owner of Palm PDA such as Palm Treo, Zire, Tungsten and etc. who is looking for free games to play on the favorite gadget can now download completely free yet playable games from PDAmill. PDAmill Game Studios is previously game developer for Palm OS-based PDA smartphone, but has since stop the game development for Palm platform to concentrate on Windows Mobile platform. As such, PDAmill now make available all Palm game titles for public download for free.
Continue reading »

If you like Arkanoid, Egyptoid 2 will be your favorite game too. Egyptoid 2, by Realore Studios, is the sequel to the popular Egyptoid arcade game which blends together magician and adventure elements with plenty of fun playing the arcanoid game. Egyptoid 2 costs $19.95 to purchase, but Game Giveaway of the Day is giving away the full licensed version of Egyptoid 2 for free.
Continue reading »