Good news for iPhone fans! Polarbit has created an accelerometer controlled 3D racing game for iPhone – Raging Thunder. What you need to do for controlling cool racing car is tilt the device to race against time and cpu controlled opponents, aiming to bring portable gaming to a whole new interactive level.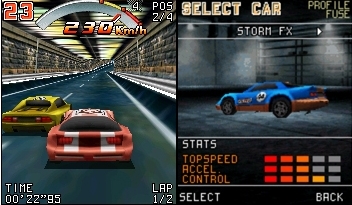 According to the company, "Raging Thunder allows players control over some of the most extreme muscle cars in the world, on a variety of tracks set in different beautifully realized environments. The crisp graphics, responsive controls and polished details of Raging Thunder are sure to impress both casual gamers and the hard-core alike."
Watch a demo video of Raging Thunder below.
The Raging Thunder racing game can be downloaded via the Installer.app on jailbroken iPhones.