The leading manufacturer of gaming peripherals and accessories including headsets, keyboards, mice, software and gaming surfaces, SteelSeries has just announced the launch of its new professional gaming keyboard – SteelSeries 7G, which designed with 18-karat gold-plated mechanical switches, setting new industry standards for advanced key combinations and Actions-Per-Minute (APM).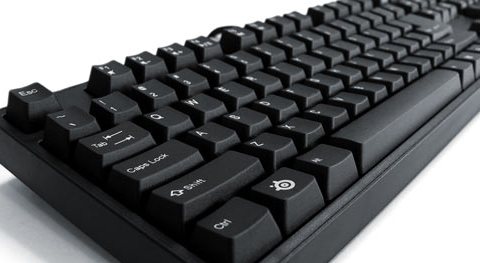 By utilizing a most powerful PS/2 buffer-system ever created for a gaming keyboard, the SteelSeries 7G eliminates "anti-ghosting" by supporting as many simultaneous key press commands as there are keys on the keyboard.
"Professional gamers demand top quality equipment that provides durability and quicker response times," said Bruce Hawver, CEO of SteelSeries. "The time that we've invested into working with literally hundreds of gamers to design the SteelSeries 7G keyboard has resulted in a device that will truly change the way you play, limiting gamers only by their skill level – not their equipment."
Highlights Of SteelSeries 7G:
No-click mechanical professional gaming keyboard
18K gold-plated connectors for extremely low latency
Gaming grade lifetime: 50 million keystrokes
Endorsed by the world's best eSports-players
According to the company, "SteelSeries 7G is equipped with audio ports for headphone-in and microphone-out and features two USB ports. The keyboard furthermore features SteelSeries Media Controls essential for gaming, allowing the user quick access to volume, mute and other audio controls."
The new SteelSeries 7G gaming keyboard is available now at an MSRP of $149.99.