Fancy a vibrator for those tingling fingers and palpitating heart? No, I'm not referring to the sex toy for adult women. Instead, PlayStation 3 fans everywhere can look forward to the new Nyko 83009 Zero Wireless gamepad which vibrates and adds excitement to the player's games. It replaces the standard-issue PS3 joystick which drew complaints and excited disappointment from games enthusiasts because the sensational effects of PS3 were not given due honour.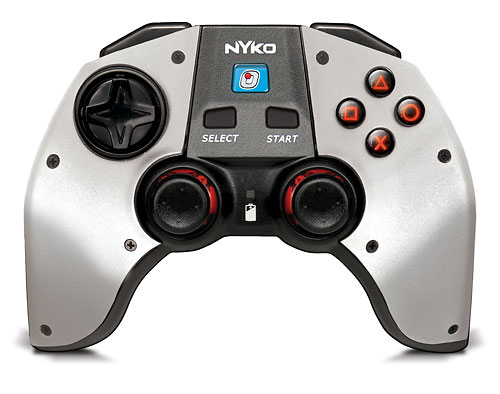 The Nyko wireless gamepad incorporates Sony's Sixaxis technology for three-D effects and vibration feedback on all games. It comes with rechargeable batteries and a USB cable for charging from the PS3; a single charge can last up to 25 hours. It is even possible for die-hard fans to play at night time or in dark places because the gamepad comes with backlit buttons. The state-of-the-art Nyko which buzzes to the touch and responses sensitively to every moves and action should definitely be a hit with PS3 fans besides bringing the games to a higher level of enjoyment.
An elegant gamepad for PS3, Nyko comes in silver, black or white and is available online. Get the vibrator for optimum pleasure and a cool experience in PS3.