Wanna play your lovely Nintendo Wii games wherever you are? The famous web-based distributor of China wholesale electronics, Chinavasion has concerned of your needs with the launch of ultra-portable 7-inch Nintendo Wii LCD monitor, aiming to deliver the perfect portability for Nintendo Wii gaming console.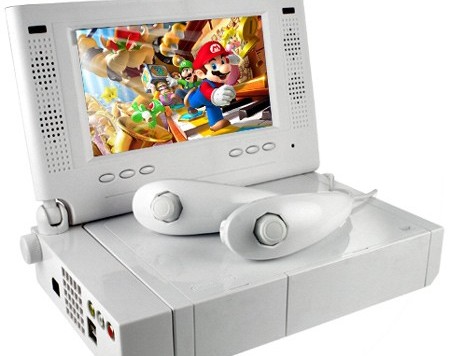 According to Chinavasion, what you need to do is just attach the base of this portable TFT LCD display to the back of the Wii. All of the ports on the back of your unit are cloned (barring the AV connection as it goes to the screen) so you can simply plug in your Nintendo power cable and keep all of your USB accessories. In addition, a ventilation hole is even cut in to the unit to provide correct ventilation to the Wii's OEM fan.
Furthermore, this cool screen also can hook up a DVD, Media player or another console thanks to the extra AV ports.
The new and innovative 7-inch Nintendo Wii LCD monitor that includes a car cigar lighter adaptor for in car use is now available at Chinavasion online store for about $100.