Browsing articles by "SY Wong, Author at Tip and Trick"
If you are looking for a simple GUI (Graphics User Interface) application software for your Windows Mobile device to track surrounding Wi-Fi access point to gain free access to the broadband internet browsing, this could be the good software utility that can help you. Named as WeFi, it is claimed to be one of the best software that simplifies the Wi-Fi detection process and let users do web browsing without hassle as long as there is free hot spots available.
Continue reading »
VIA Technologies has officially named its upcoming Isaiah processor as Nano. If you recall, VIA has stuck to its C7-M family processors for long and now seems to be the right time to release a higher performance silicon to recapture some of the lost market share from its competitors such as Intel and AMD especially in middle range product categories. Nano will be replacing VIA's long life C7-M series as a next generation processor with some great enhancements in terms of newer architecture, smaller process technology and more importantly, its high performance per cost will definitely threaten Intel Atom's position in both embedded and MID (Mobile Internet Device) market segments.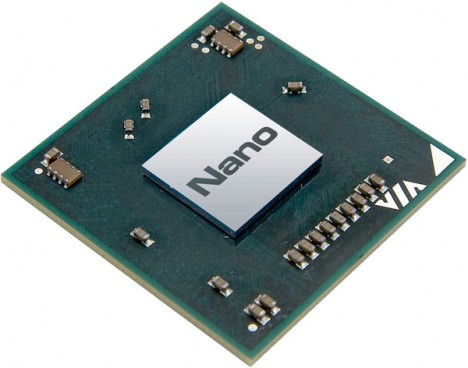 Continue reading »
Intel new Atom family processors have gained much traction in both UMPC and MID markets as well as embedded world. Not long ago after the recent launch of Intel Atom single core processor, now there seems to be a plan for the giant chip maker to release a Duo-core version Atom processor in next quarter.
Continue reading »
Previously we talked about the Boot Timer that able to monitor how fast a system can boot up from BIOS to Windows. Of course the faster it will be better, but whenever it slows down one day, you may wonder what could have happened to your PC. One of the common issues could be the system is trying to load certain programs during the system start up, and eventually slows down the whole booting process. If you would like to figure out what programs are loading and are looking for simple way to terminate them during next reboot cycle, this tiny software utility may help you. Named as Startup Manager, it manages and monitors the whole loading programs so that you can optimize and speed up the system boot up for more effective daily tasks.
Continue reading »
VIA Technologies has just unveiled a new Mini-ITX based PC platform for embedded market. Named as EPIA M700, it is powered by C7 processor, running up to 1.5GHz and is coupled with VX800 chipset that is best suitable for both Point of Sale and Digital signage segment applications.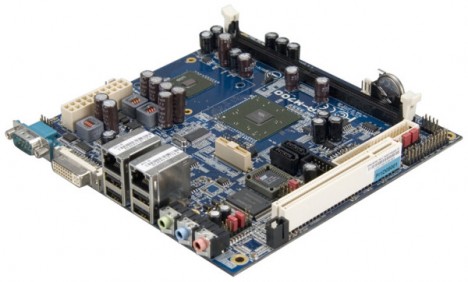 Continue reading »
Home security system is important for any household. However, it may not always be affordable especially the Digital Surveillance system involves huge maintenance and installation cost. Not to worry now, you have the option to turn your conventional webcam in your house to a low cost yet free maintenance internet based home surveillance system. By signing up and accessing to HomeCamera website, user will be able to connect to the server to view and monitor the condition at the other ends remotely, through a conventional web camera.
Continue reading »
PC systems have become the center of multimedia entertainment system whereby you can store, play and stream media contents freely in digital home. Sometimes you may wonder what kind of format of media files that are actually running on your PC. You may able to find out some high level information by looking into the file properties, but most of the time, it won't contain very useful information such as what profile if the media files are encoded with. Now with Mediainfo, it lets you figuring out more technical details besides the basic format and codec type of the files you are playing.
Continue reading »
HD Communication has just unveiled an affordable way to provide long distance Wi-Fi coverage with two special bridge devices that stay far apart. Named as HD26200, the bridges are equipped with a pair of Ubiquiti network radios that are capable of transmitting and receiving network signals up to 5 miles by utilizing only conventional 802.11b/g wireless technology. The only condition is, both devices have to be in Line of Sight or else the coverage will be dropped tremendously. You may have heard of something similar before but this is so far one of the cheapest ways as claimed by the company. Guess what, the setup will be retailed at only $318 which is far more cheaper as compared to other competitors' products.
Continue reading »