Browsing articles in "Windows Phone"
Microsoft Devices have launched Nokia X2 its next-generation Android phone in India. The Nokia X2 was unveiled globally in June as a successor to its Android-centred Nokia X handsets.
With follows the launch of Adobe Photoshop Express and Fitbit for Windows Phone, another high-profile app release to Windows Phone App Store – Uber for Windows Phone that helps close the app gap between Windows Phone and iOS or Android.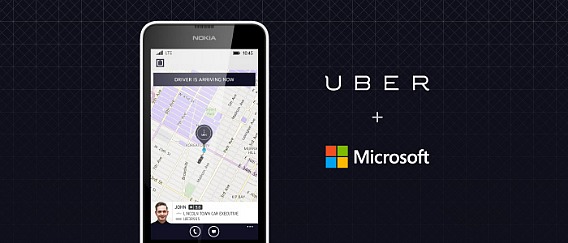 Continue reading »
Whether you're running, walking or cycling, you might need a dedicated piece of equipment to keep track of your distance and time or check heart rate, but in fact all you really need is an app on your smartphone that pair with wearable device. Fitbit – first wearable devices to released fitness app for Windows Phone may solution for you.
Nokia has introduced its new powerful and stylish Nokia X2 to its growing range of Android-based smartphones, which combining 4.3-inch touchscreen display, 1.2GHz dual-core Snapdragon processor, dual-sim, and 15GB of inbuilt storage space.
The FIFA World Cup 2014 Brazil tournaments are finally kicked off with a match between Brazil and Croatia. Football fans around the world are preparing to cheer on their nations down in Brazil. Whether you'll be heard over to Brazil or watching at home, these apps will help to fulfil your world cup 2014 experience on smartphone device.
Continue reading »
Together with the official launch of Office suite for iPad, Microsoft also announced Office Mobile for iPhone and Office Mobile for Android for view and edit documents. Microsoft Office Mobile is now completely free for home use and no longer required an Office 365 subscription for the mobile platform editing.
Voice-based phone personal virtual assistants Siri is no doubt the most eye-catching application of the iPhone. It can understand what users say and knows what they mean to helps search and solve the problems. Voice-based phone personal virtual assistants are available with Siri on iOS and Google Now on Android, but Windows Phone users have been left out to this point.
The long awaited BBC iPlayer for Windows Phone 8 has finally been released following its availability on Android, iOS, and BlackBerry. BBC iPlayer is an internet television and radio service and software application developed by the BBC that allows users up to date and enables users to catch up on their favorites BBC shows on the go.