With follows the launch of Adobe Photoshop Express and Fitbit for Windows Phone, another high-profile app release to Windows Phone App Store – Uber for Windows Phone that helps close the app gap between Windows Phone and iOS or Android.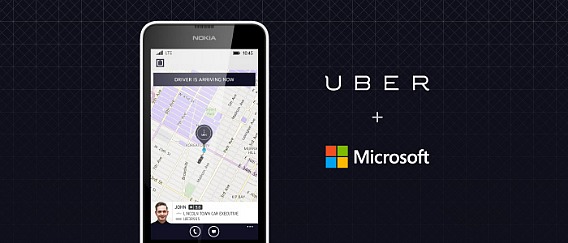 Uber is an app that connects passengers with background-checked private drivers, and operates in over 150 cities in 41 countries around the world, including the United States, Colombia, Spain, France, India, Japan, the United Kingdom and many more. Users can request a ride using the Uber app and get picked up within minutes. With Uber app, no need reservations or waiting in taxi lines, besides that, users also can compare rates for different vehicle types.
Just simply set a pickup location in the app, choose the vehicle that wish to ride in (Uber taxi, UberX, black car, etc.), and then sit back and wait for pickup. Payment can be through credit card, Google Wallet, or PayPal.
The app can be downloaded for free here.
Unfortunately, there are some features are lack for Uber Windows Phone 8 and 8.1 version, such as fare quotes within the app, links to share your journey map and estimated arrival time, and the ability to split your fare with your friends. However, the company promises that more updates are coming in the next month.
In addition, Uber also launch new platform called Uber for Business which will let companies set up corporate accounts through which employees can charge their rides directly to their employers rather than having to keep track of receipts.