Whether you're running, walking or cycling, you might need a dedicated piece of equipment to keep track of your distance and time or check heart rate, but in fact all you really need is an app on your smartphone that pair with wearable device. Fitbit – first wearable devices to released fitness app for Windows Phone may solution for you.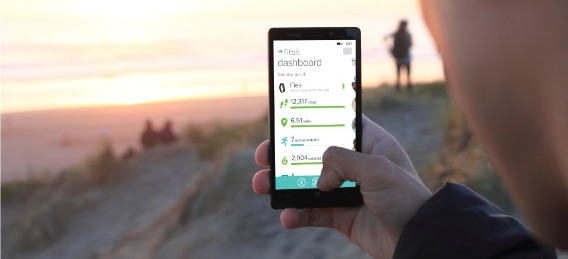 Fitbit released fitness app for Windows Phone that offer wearers real-time track their steps, distance, progress tracking, sleep monitoring, and etc to enabling you to keep track of all your activity. You can now pair smartphone over Bluetooth with a Fitbit device like the Flex, Zip and One to sync data automatically. Pairing is simple and takes less than a minute with low-energy mode.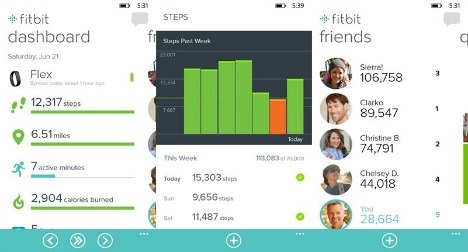 With Fitbit app, you also able connect to social media such as Facebook where users can challenge each another with leaderboards, check out achievement badges, and send messages to Fitbit-toting friends.
Fitbit is currently the best choice for those interested in using a fitness wearable device on iOS, Android, and Windows Phone. With the launch of Windows Phone app, Fitbit now supports nearly 100 mobile devices, with 72 Android, 9 iOS, and 17 Windows devices. Fitbit for Windows Phone 8.1 is completely free and available in the Windows Phone Store.