Browsing articles in "Freebies & Deals"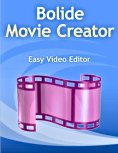 Bolide Movie Creator is an advanced video editing software designed for novice and experienced users that features edit and create high-definition AVI, DVD, MPG, MOV, MKV and WMV videos.
Bolide Movie Creator has all video editor software features such as add picture frames, add music, apply visual effects and transitions, merging videos, adjust brightness and contrast, shorten parameters, and more.
In addition, the software user-friendly interface enable users to view the video with one simple click. Just drag and drop the video files, users can edit and save the video. Bolide Movie Creator supports all major audio and video files.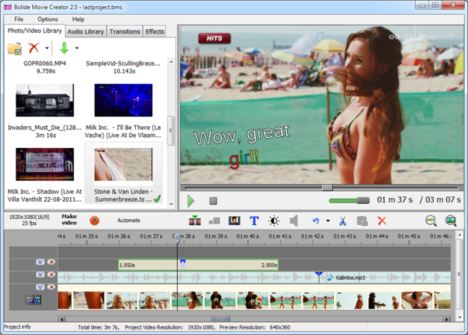 Continue reading »
BullGuard Internet Security – a comprehensive security suite with strong antivirus engine that provides complete protection against viruses, spyware, theft, malwares, and digital fraud.
BullGuard Internet Security comes with intelligent three-layer protection that constantly protects against security threats. The security software offers a backup system and a tool for PC optimization to improve system performance. While the spam filter feature are ensure Inbox clean and browsing protection prevents accessing malicious websites.
BullGuard Internet Security 2018 update also considers for gamer enthusiasm, which bring features game booster to maximize gaming experience with faster frame rate without slow down the PC.
Continue reading »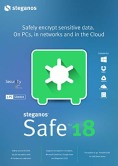 Steganos Safe 18 formerly known as Vault is a premium encryption and security software that designed in order to encrypt PC personal data so that create safes on PC.
Steganos Safe 18 provides a full range of privacy protection tools accessible through a single intuitive interface. It supports data encryption in Dropbox, Microsoft OneDrive, Google Drive, Outlook (including calendars, contacts and tasks), Outlook Express, Windows Mail safe, and MagentaCLOUD.
Steganos Safe 18 uses powerful industry standard 256 Bit-AES encryption technology to ensure confidential files are made unreadable to third parties.
In addition, the software also feature Steganos Portable Safe which enable user create its own mobile data vault, so that user can use it portable drive such as USB drive, CD, DVD or BlueRay disc on any PC.
Steganos Safe 18 also protect internet privacy by delete all Internet browsing history after web surfing with Steganos Trace Destructor feature.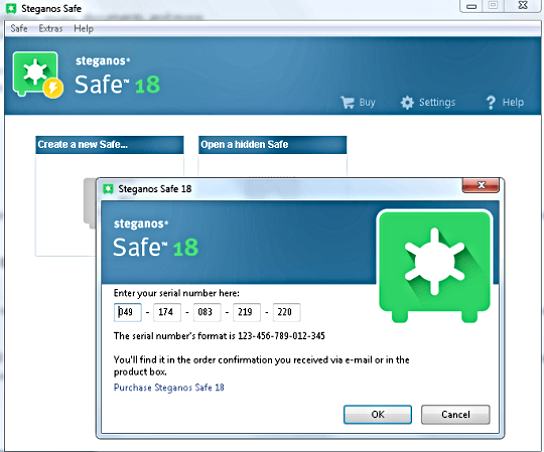 Continue reading »
InPixio Photo Editor from Avanquest Software is a comprehensive graphic editor software that features enhance photos with one click. InPixio Photo Editor can quickly and easily convert photos into amazing works of art.
Editing photos now become simple with InPixio Photo Editor. Similar Photoshop, the software brings lots of advanced editing features such as filters and effects (Lomo, Black and White, Vintage, Photography, Portrait, etc.), crop or resize, tint, saturate, adjust brightness and contrast, frames, and textures.
InPixio Photo Editor comes with 2 version – Free and Premium. The premium version add dozen of awesome featurea compare to free version. In addition, InPixio Photo Editor Premium also allows produce professional photos and share on social media or send as postcards to family and friends.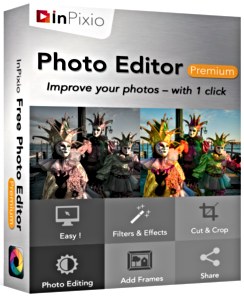 Continue reading »
Bitdefender Total Security 2018 is an advanced security suite that includes more features than most PC security programs which provide protection for PC against harmful threats like Malware, Trojan, Ransomware etc.
In addition to protect against malware and phishing attacks, the software also warn users from threats on social media. The software also features deep scans removable media to block malware entering through USB devices.
The Bitdefender firewall works well with Microsoft Windows security to create a double layer of protection and Bitdefender parental controls help keep children safe online by block, control, monitor online activity, including Facebook.
Another attractive features – gamer mode or silent mode, it will postpones full scans and pop-up notifications when user watch videos or play online games, so that it will not slow down the PC and bothering user.
Continue reading »
Watchdog Online Security Pro is an anti-malware software that comes with various advanced features such as real-time safeguard, keylogger and ID theft protection, ransomware protection, cloud support, and etc. Watchdog Online Security Pro works with any antivirus software to adding an essential layer of security to protect PC.
Watchdog Online Security Pro available with deep scan mode to keep PC and identity safe from emerging threats and quickly respond to threats and taking action. Watchdog Online Security Pro uses the same technology as Anti-Malware to neutralize viruses, trojans, rootkits, worms, spyware and adware.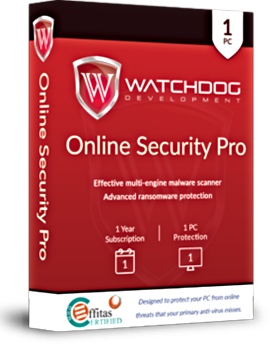 Continue reading »
Ashampoo Backup 2018 – comprehensive and user-friendly utility software that features to help creates backup and restore for operating system. Ashampoo Backup able to covers all the essentials of backup creation and restoration.
With its powerful backup technology, the program will automatically perform backup to kept data up to date and also can be created on storage devices or cloud server. Ashampoo Backup supports image-based backup and file-based backup (selection of files, folder, application data).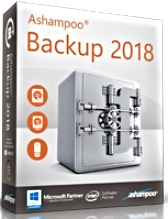 Continue reading »
MSD Passwords is an advanced password management software that can navigate direct to password protected sites without re-enter the login information and protect data with strong encryption algorithm prevent from unauthorized access to your information.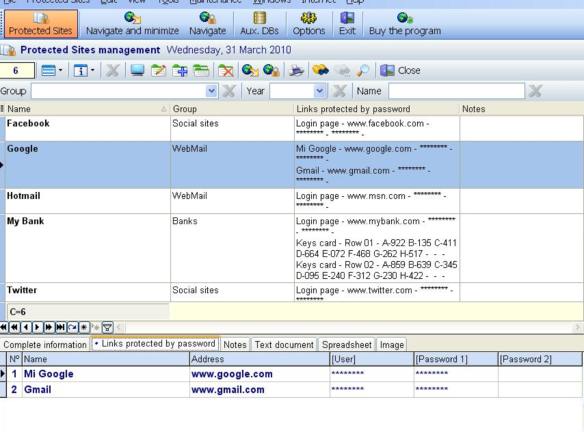 Continue reading »