Browsing articles in "Utilities"
Glary Utilities Pro is a comprehensive PC utility software developed by Glarysoft that features to fix, speed up, optimize, and protect PC operating system to keep PC in maximum performance. The software combine over 20 tools designed to improve and optimize PC.
With Glary Utilities Pro one-click functionality, it able to enhanced operating system by fixes frustrating errors, crashes and freezes and optimizing, analyse disk space usage, automatic maintenance in the background, boosts PC speed, and protect privacy.
In addition, Glary Utilities Pro also can scan, clean, remove invalid registries, unnecessary startup items, temporary files, Internet history, browser add-ons, duplicate files, and spyware.
Continue reading »
Auslogics Disk Defrag Pro is an advanced defragmenter software that can analyse and defragments overall computer with its new optimization algorithms and boot-time defragment technology.
Auslogics Disk Defrag Pro offers faster performance and four disk optimization techniques to placement files on disks, array frequently accessed files and infrequently accessed files at suitable locations. In addition, the program also features special SSD (Solid-State Drive) defragmentation algorithm and VSS-enabled snapshots.
Besides that, Auslogics Disk Defrag Pro also allows users configurable priority levels – "Low Priority" will reduce the performance impact of the defragment process, while "resource profiles" (self-setting priority levels) for better control the defragment process.

Continue reading »
ScreenCamera is a full featured webcam software and a video switcher that allows you to do real-time live stream or video chat through most application such as Skype, Messengers, UStream, LiveStream, JustinTv, or any other live video chatting program or website. The program comes with user friendly interface where user can full control over which part of the video like to capture and record. It able to record all online conversations, and video streams from YouTube or others websites.
With ScreenCamera, user can split webcam on multiple applications simultaneously and share desktop screen while live chat conversations. In addition, ScreenCamera also allows user to draw and add watermark such as logo or image into video output. ScreenCamera also supports compressed AVI or WMV formats for output videos, and BMP or JPG formats for screenshots.

Continue reading »
Digital Media Converter is an all-in-one video converter software developed by DeskShare that able to convert more than 170 media format and supports over 70 different portable devices. With Digital Media Converter, user can organize and batch convert all video and audio files such as VCD, DVD, AVI (DivX, MS MPEG4, uncompressed, etc), MPEG-1, MPEG-2 (PAL, NTSC), DVR-MS, MP3, MOV, WMA, WMV, and WAV formats.
The program comes with simple and intuitive interface which do not need any professional skills to use as it provides default settings and auto-select features to make sure high quality and low size conversions. It allow user add effects such as brightness, contrast, gamma, grayscale, invert colors, mirror image, volume level, more to the selected media files.
In addition, Digital Media Converter also provides additional functionality include commercial removal, YouTube and Web media downloader, folder watcher, video effects, and volume enhancement.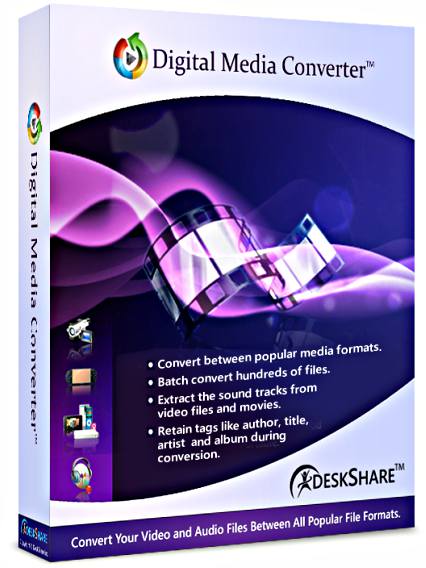 Continue reading »
Wise Folder Hider Pro is an advanced system utilities software from WiseCleaner which designed for password protect files and folders from view, read or modified. The program can hide files, photos, videos, and other personal data on local partitions or removable devices with it advanced encryption algorithm technology.
With Wise Folder Hider Pro, the hide file will completely invisible from other third programs and user also can set a password for hide files and unhide files when only enter the valid password. In addition, Wise Folder Hider Pro also supports more than 30 languages worldwide.

Continue reading »
Nowadays, perform optimize, tweak, or clean computer operating system by using utility software such as Iolo System Mechanic, Advanced SystemCare, WinUtilities is needed for every PC users to free up, tune-up system resources and keep PC system at peak performance.
Basic PC maintenance is important to make sure PC running in fast and smooth. Here, we list down PC maintenance checklist for Mac OS X operating system includes regular, weekly, and monthly schedule.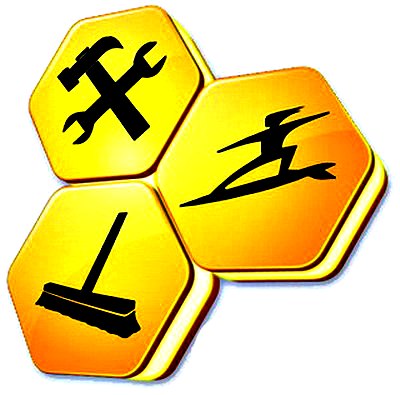 Continue reading »

 Get a free genuine license of Soft Organizer 6.07. Soft Organizer 6.07 is a utility software that provide similar function as removal tool which comes with intuitive interface that allows user to perform complete uninstall unnecessary applications from computer and remove any traces (visible or invisible files) left with just a couple of clicks.
With Soft Organizer, users can use it to removes application data, registry entries, system folders, libraries and other records; or updates all installed applications with single click. In addition, Soft Organizer also features real time monitors and analyses all changes log during the application setup installing process.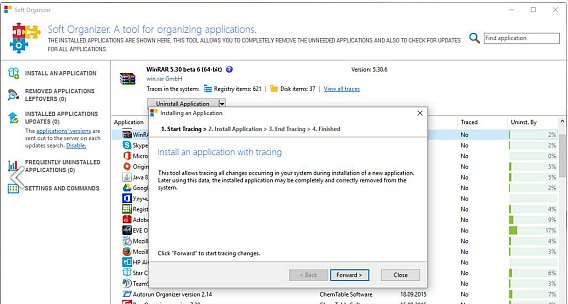 Continue reading »
MacBooks or Mac computers is an awesome notebook computers developed by Apple Inc, while all MacBooks also preinstalled with its own operating system – MAC OS X. Mac OS X is the latest Macintosh operating systems for Apple computer that launched in 2001. There are a ton of hidden keyboard shortcuts in MacBooks or Mac OS X.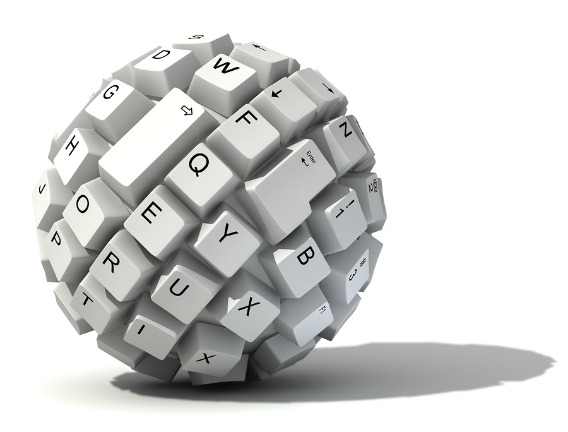 Continue reading »