Browsing articles in "Utilities"
Once again, Digiarty Software launch Winter giveaway to everyone at no cost. Digiarty is teaming up with other 6 well known software companies to offer free downloads for total worth $434 software.
MacX Video Converter Pro ($59.95)
CollageIt for Mac ($39.90)
MacBooster 4 ($49.95)
Sticky Password ($29.99)
Data Guardian ($19.95)
FlipHTML5 ($174)
PDF Expert ($59.95)
Encryption is one of the methods to protect the private and confidential files. Ashampoo Privacy Protector is an intuitive cryptography and security software that comes with 256-bit AES algorithm technology for encrypt/decrypt files, securely erase files, discover and clean privacy file. Users can select individual files or entire folders to be encrypt and can set separate encryption passwords for each file. In addition, Ashampoo Privacy Protector also allows users save encrypt file and burn them to a disc or send the file to an email address.
Instead of encrypt technology, the software also features archiving and cleaning. Privacy Protector able to cleans all data relating to internet traces of popular browsers such as Firefox, Google Chrome, or Microsoft Edge.
With Ashampoo Privacy Protector, user can generate password keys for encrypt file from flash drives, file, and images to avoid lengthy passwords.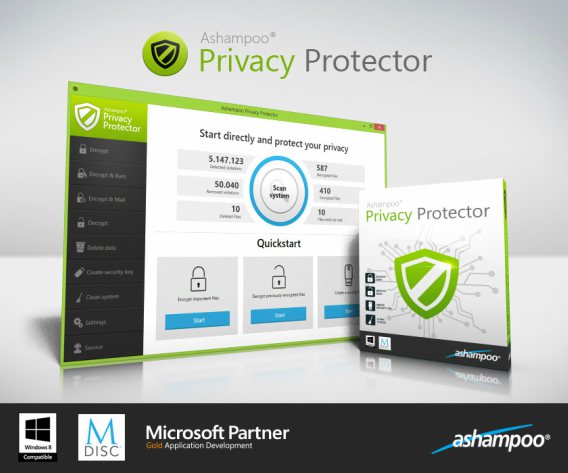 Continue reading »
COVERT Pro is a total security solution that provides protection against spyware to ensure user's actions in all applications (browsers, email clients, office software, messengers, etc.) are safely hidden.
With it masking method, the software will create a secure platform to ensure invisible to the spies when user run applications. COVERT Pro able to filter as many of screenshoters and keyloggers which traditional antispyware software does not protect because it unknown and not prohibited.
In addition, COVERT Pro also comes with unique feature to protect sound recording. It will prevents spyware by allow users to adjust the speakers and microphone level and completely block the microphone. COVERT Pro also built-in instant messenger with encryption for users securely communicate with others Covert Pro users.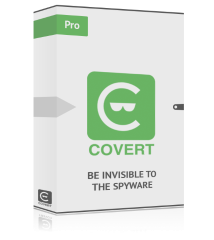 Continue reading »
Ocster Backup Pro – an advanced backup software that features automatically backup all important data in real time, fast, and accurate. The latest version of Ocster Backup Pro comes with backup speed 600% faster.
Ocster Backup Pro able to performs online backup, local backup, outlook backup, network backup, and automatic pausing backup. Automatic pausing backup features automatically pause the backup process when user need additional power to PC. Here the full features of Ocster Backup Pro.
Continue reading »
Soda PDF Anywhere from LULU Software is a comprehensive PDF software available for PC and web browser. Soda PDF Anywhere is a streamlined system that enable to create PDFs from any popular file format, read, edit, annotate, and convert PDF to Word, Excel, PPT, image, HTML, and more.
Soda PDF Anywhere can allow users merge multiple PDFs into a single, manageable document, or to split a document into several, smaller-sized files. In addition, the software also features Bates numbering, batch conversion, Soda e-signature and OCR (Optical Character Recognition), and more.
With Soda PDF Anywhere, users can work and access files from anywhere through device with web browser, including computers, smartphones, tablets, Dropbox, OneDrive, Google Drive, and Box account.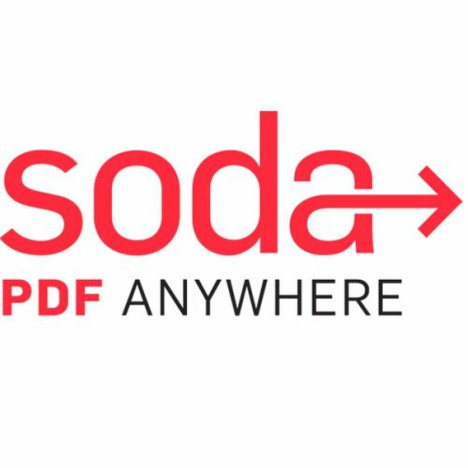 Continue reading »
Process Lasso Pro, from Bitsum Technologies is a unique and comprehensive Windows process priority optimizing and automating software that designed to improve PC's responsiveness and stability. Process Lasso comes with technology ProBalance which allows users adjust the priority of background processes in order to prevent system stalls or micro-lags. Besides that, the software also features Bitsum Highest Performance power plan to provide maximum performance when user need it, and IdleSaver to offer more conservative power plan when user walk away.
Further, the software – Process Lasso Pro brings tons of advanced features. Here the list of features.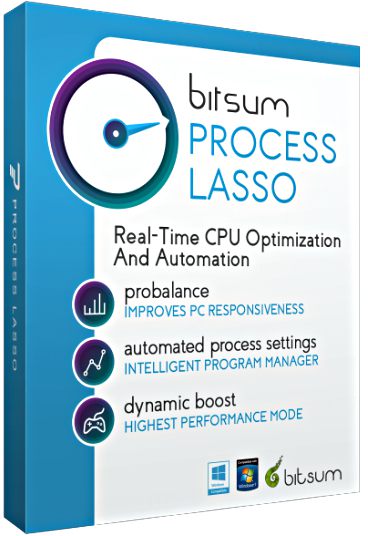 Continue reading »
AOMEI Backupper Professional is an advanced Windows backup and recovery software that features backup, sync, clone, and restore data.
AOMEI Backupper Professional allows users backup important data, files, folders, partitions, hard disk drives, applications, or operating system. The program also includes disk imaging and cloning tool which can be used to create an image file of hard drive.
In addition, the most attractive of this program is universal restore feature that enables user recover or migrate operating system to physical or virtual machines with dissimilar/different hardware.
The software also support multi-language such as English, Français, Deutsch, 日本語, Simplified Chinese and Traditional Chinese.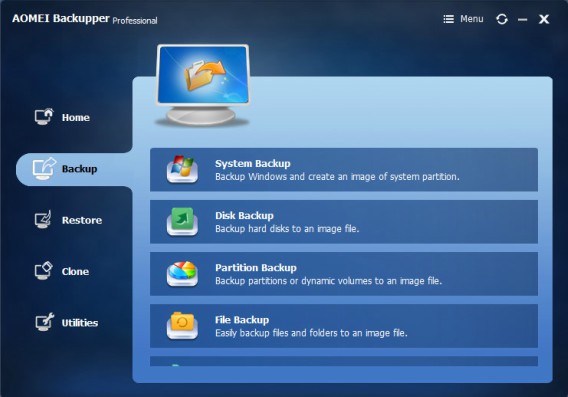 Continue reading »
The popular disc burning software application – Ashampoo Burning Studio, is designed for Windows operating system that provide features for burn, rip audio CDs, copy discs, create high-quality DVD slide shows, backup data, and erase rewriteable discs.
In addition, the software Expert Functions feature also allow users create, modified copy of an existing CD/DVD/Blu-ray disc and rewrite the data disc by using advanced settings. Ashampoo Burning Studio also ideal for storing media files in a place other than PC hard drive, in order to free up space and to create copies.
Overall, Ashampoo Burning Studio brings useful features and functionality. However, the software also comes with a couple of minor issues, which is the limited compatibility with virtual disc images, and users easily accidentally format discs.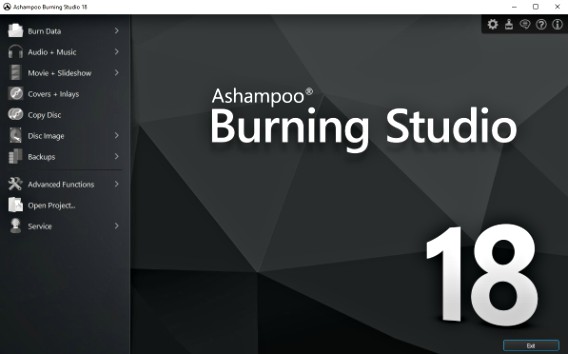 Continue reading »