Browsing articles in "Utilities"
Getting a unique and awesome font for your profile is very important. Basically you can design font through design professionals at agencies which will deliver a high-quality result, however they're very expensive and typically out of the price range.
Now you can grab the free 70 elegant fonts at no costs. Elegant Art Nouveau Fonts from SoftMaker Software is designed for everyone which equipped with the full range of Western European accented characters and the Euro currency sign. Furthermore, the software also include Central European, Baltic, and Turkish characters.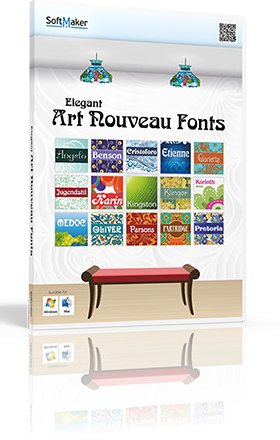 Continue reading »
As part of New Year celebration, Microsoft is giving away 7 top hit Windows software for free through Windows 10 Store, which otherwise normally retail for price from $62.99 to $399.99. The giveaway is available with limited time only, so grab them quick if you want any of them. Just click the links below and sign in with Microsoft account (Hotmail) to login into Microsoft Store to download the Windows 10 software.
Continue reading »
Erase all personal information from device is important when plan to sell iPhone 3/4/4s/5/6/6s, iPad. It is to prevent nosy people from stealing deleted data. Simply deletion or factory restoring won't completely erase deleted data permanently.
As its name, Tipard iPhone Eraser is the best choice to wipe all data on iPhone permanently and protect private information from stolen and overwrite the storage space to make the erased data untraceable and unrecoverable. Tipard iPhone Eraser not only protect privacy but also can clear all junks files, Apps, history, cookies and personal settings.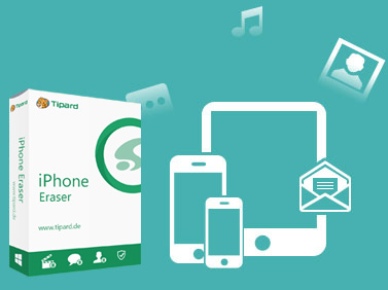 Continue reading »
Any Data Recovery Software is a powerful and comprehensive utility software from Tenorshare that designed to retrieve and recover data such as documents, photos, multimedia files, emails, etc either through accidents or disc troubles, corrupted MBR (Master Boot Record), bad boot sector, etc.
With it simple interface, the software can quick and deep scans plus the power to search for a specific file in four steps. Any Data Recovery supports wide range of storage media including hard drive, portable HDD, USB Flash drive, memory cards, media player, and almost any storage devices that can be attached to PC. In addition, Any Data Recovery supports numerous file types including .doc, .xls, .rar, .jpg, .png, .rmvb, .zip, .mp3, and .mp4 etc.

Continue reading »
Lost crucial data and unable to recover it? Stellar Phoenix Windows Data Recovery is a solution. Stellar Phoenix Windows Data Recovery features to recover all lost or deleted files from windows, such as Office documents, emails, spreadsheets, presentations, photos, videos, audio files, and more. With few clicks, user can select, scan, and recover all lost files.
Continue reading »
Award-winning software – Steganos Privacy Suite is a comprehensive security suite to protect data and privacy safe from snoopers. Steganos Privacy Suite included Steganos Security, Steganos Safe and Steganos Password Manager that features to manager password, trace destructor, encrypt sensitive data, shredder, and more.
Steganos Safe secure or encrypt data on storage drive, folder, USB keys, emails, cloud files (Dropbox, OneDrive and Google Drive) in a secure password-protected vault. Steganos Password Manager help store login information, bank account details, credit card information, Favourites URLs, etc. In addition, the trace destruction feature to securely deletes Windows traces and internet browsing history. While Shredder can completely wipe out all deleted data from the hard drive to prevent data recovery in future.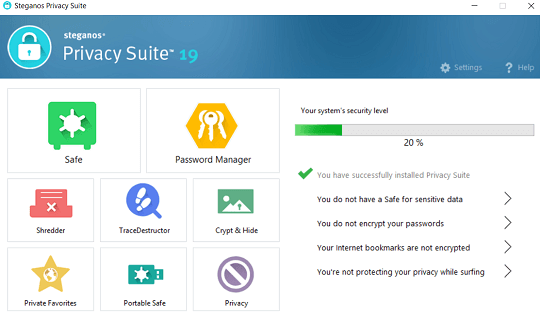 Continue reading »
O&O DiskImage is a powerful storage management software that designed to protect data by creating images and restore entire systems to ensure PC free from sudden data loss.
O&O DiskImage runs on Windows-based PC that contains extra tools for emergency and system rescues. With few clicks, users can restore the backup data – even when Windows is no longer able to start.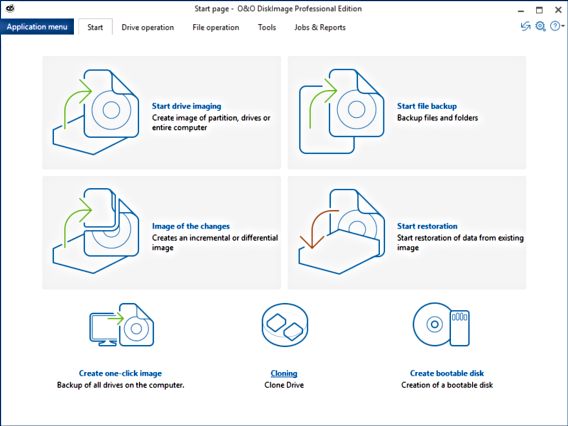 Continue reading »
When PC system breaks down or in need of tune up, we will sent the PC to mechanic or repair. Indeed, there is no need to send the PC anywhere with System Mechanic from iolo.com.
The multi-award winning software – System Mechanic features automated cleaning, removes over 50 types of hidden junk files, maintenance repairs errors, fragmentation, fix hard drive errors, and tunes up PC to maximize PC performance.
System Mechanic is a reliable utilities software with up to 300% faster for Internet access speed up, download acceleration, launch high-demand apps. The software can finds and fixes over 30,000 different problems using intelligent live updates from iolo Labs to keep PC stable and error-free. In addition, it also can removes bloatware, protects privacy and security, safely wipes sensitive browsing history, blocks dangerous system changes, and more.
Continue reading »