Browsing articles in "Utilities"

 O&O AutoBackup Professional Edition is a powerful utility tool that features to backup files automatically and keep it in real-time synchronization. With it simple and intuitive interface, O&O AutoBackup allows user to backup files with few clicks.
PC users can use removable media to copy, transport, backup files from one PC to another, but it could risk to security threat and time consuming. By O&O AutoBackup new features, it can automate the process, protect files, and make life a great deal easier.
In addition, O&O AutoBackup also can define the files to back up, automatically synchronizes files, schedule backup, and more.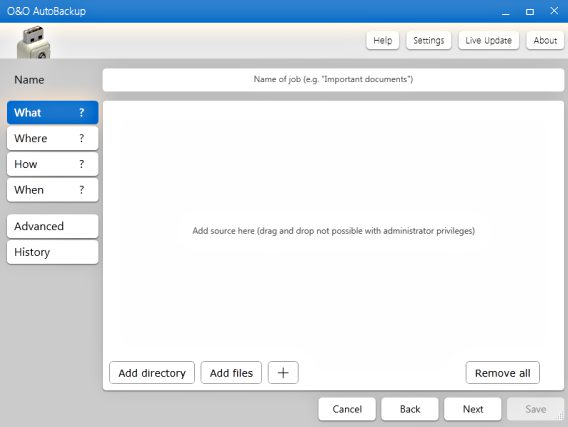 Continue reading »
Glary Utilities Pro normally cost $39.95 is completely free with special promo. Glary Utilities Pro is an advanced PC maintenance and utilities tool that features to fix, speed up, clean, optimize, maintain, repair, and protect operating system.
With over 20 tools to maximize PC performance, Glary Utilities Pro can retune hard disk errors, clean junk and temporary files, fixing broken shortcuts and registry, stop unnecessary processes, and eliminate surf traces with easy One-Click Maintenance function.
Glary Utilities Pro also includes a real-time monitoring module to ensure system in good performance. In addition, the software also features to encrypt personal private data and update programs and drivers.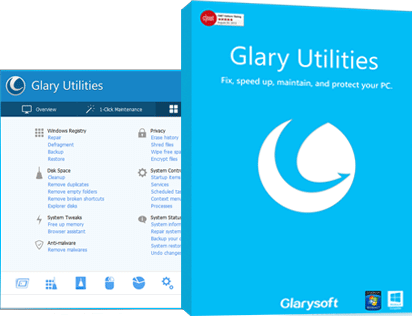 Continue reading »
Tenorshare Any Data Recovery Pro is a comprehensive data recovery software that can retrieve lost, deleted, corrupt or formatted files from hard drive, USB, SD card, and other removable storage media for easy data recovery.
With Tenorshare Any Data Recovery Pro, lost critical data or file like work emails, favourite music or video collection, family photos is not more be issue. The software can recover lost date or files from more than 50 types of storage media and more than 550 file formats like word, excel, jpg, png, rmvb, zip, mp3, mp4,etc. for hard disk, external hard drive, USB flash drives, Solid-state drive, etc. with FAT12, FAT16, FAT32, NTFS, HFS, HFS+, EXT2, EXT3 file system.
In addition, the software also comes with recovery modules for user easy to recovery all missing data, Formatted Recovery is for retrieve data from formatted partition or portable device, Raw Recovery for recover more files than other recovery modes including lost, deleted or formatted files, while other modules are Deleted Recovery, Resume Recovery, Partition Recovery, and Wizard Recovery.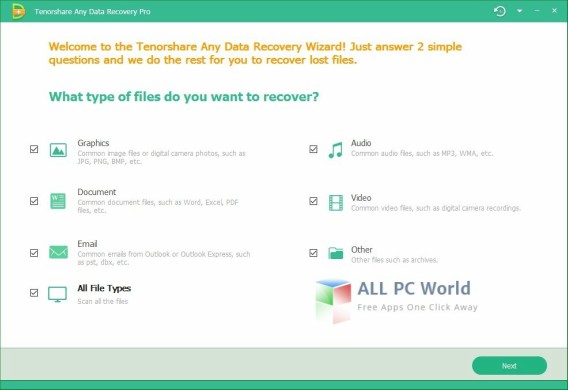 Continue reading »
Troubled with location restrictions, government surveillance programs, organization block social networks, or malicious hackers, and more? Now you can solve the problem with advanced and awesome VPN (Virtual Private Network) which can gain access blocked website or social networks – Steganos Online Shield VPN
Steganos Online Shield VPN is a cross-platform service that able to hide your browser, change your IP address to lets you access Geo-restricted content, protect privacy data and prevents malware attacks by encrypting internet connection.
With up to 120 servers located in 11 different countries including Egypt, France, Germany, Great Britain, Japan, Romania, Singapore, Spain, Switzerland, Turkey, and USA, user can browse the Internet anonymously without any worries about data safety or cyber criminals.
Continue reading »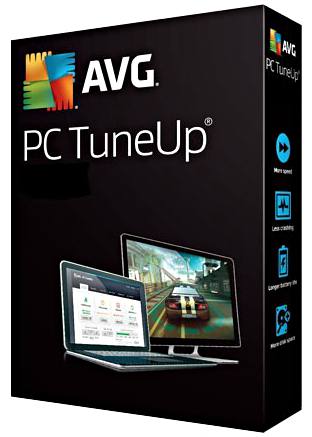 AVG PC TuneUp is a comprehensive utility software designed for computer operating system that comes with all necessary tools which features to optimise, fix, restore, cleans hard drive, reduces freezing & crashing, extends battery life, and speed up PC to keep it in peak performance.
Besides that, AVG PC Tuneup also able to scan the registry entries, find and fix the gaps and errors that cause PC problems, turns off over 70 unnecessary processes, releasing power for faster browsing, gaming and videos.
AVG PC Tuneup integrated with 4 main interface – Main scanning process tab, System Advisor (automatic problems detector that gives user hints on how to improve PC system), Resource Usage (real time graphical view of the CPU, Memory, Disk and Network usage), While Advanced Tools tab is utilities that help additional maintenance such as cleanup, defrag, wipe disks, search for duplicate files, check start-up items, recover files, or speed-up internet connection.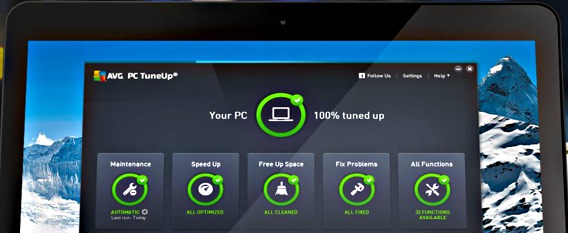 Continue reading »
Sticky Password Premium 8 is a powerful password management and form filler software that provides protection for all online identity with strong encrypted passwords. With Sticky Password Premium One password feature, user just need to remember single master password and never lose or forget password again. The software can automatically logs into sites, fills in any form, and generates extra-strong new passwords.
In addition, Sticky Password Premium 8 also enable user sync or backup encrypted password data via cloud servers in case lost the device.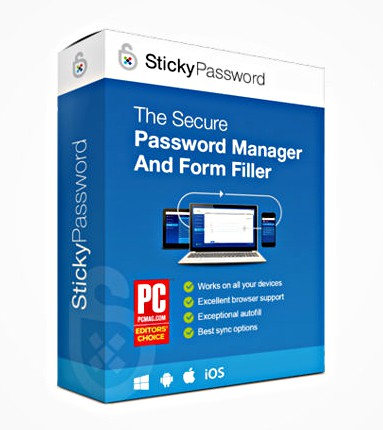 Continue reading »
WinUtilities Pro v14 is a comprehensive utility and optimization software designed for Windows operating system that features to clean registry, delete temporary files on disks, erase internet browser history, cache and cookies, and uninstall application to ensure PC in maximum performance.
WinUtilities Pro v14 combines more than 20 tools such as defragmenter, disk cleaner, file recovery, eliminator final file, duplicate file search, auto-shutdown of PC, and etc. for enhance operating system performance.
In addition, the software also features secure file deletion, file recovery, recycle bin shredding, and more. Here details of all key features.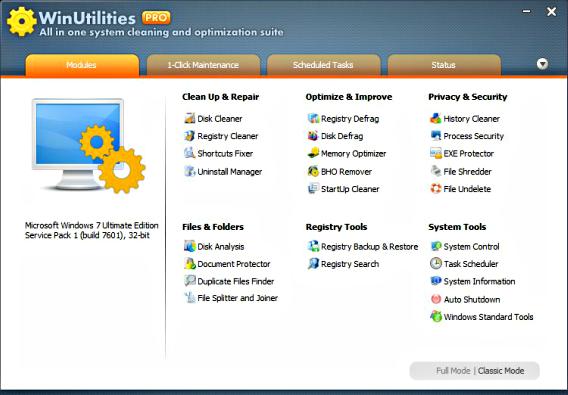 Continue reading »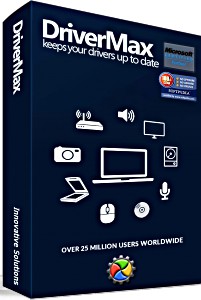 The most comprehensive and powerful driver install and restore software – DriverMax provides features update PC drivers, detect missing or outdated drivers, backup and restore drivers to keep PC up-to-date and maximum performance.
With just a few mouse clicks, DriverMax users can automatically check and update PC drivers and give it the full potential. These will increase PC compatibility with various applications and games, reduce risk of errors, and eliminate the need to manually check the drivers.
In addition, DriverMax also features backup and restore drivers. It also allow users to schedule driver updates for PC.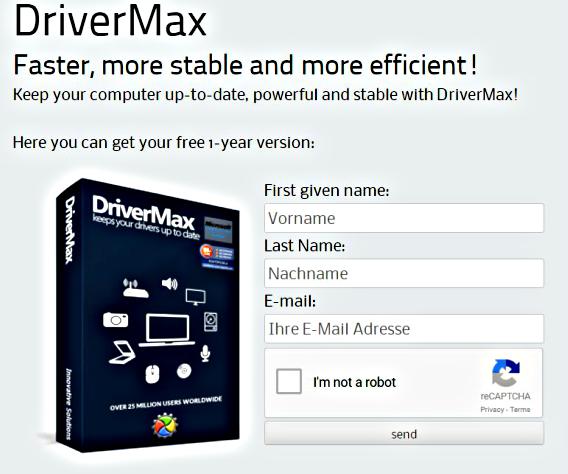 Continue reading »