Browsing articles in "Utilities"
 LiteManager Pro is one of the famous remote support and management solutions software for PC in the market. LiteManager Pro provides remote control for PC over the internet and within a local network, which allows LiteManager users to control simultaneously on several PCs remotely in different remote access modes and offers a wide range of tools for administration without IP address.
With LiteManager Pro, everyone can easy to use program with a minimal number of settings and does not require any specialist skills to operate. Example: LiteManager desktop demonstration mode enables lecture demonstrate an action to all students by sharing the instructor's desktop on the students' remote computers.
The program consists of two main modules – First, Lite Manager Server (Server.msi) to be installed on the PC that want to connect; Second, LiteManager Viewer (Viewer.msi) is a workplace for technical support staff that can connect to remote PC with the installed server-side.
Continue reading »
 Are you plan to sell your old personal PC, or return personal PC to the leasing company, or replace hard drive? Format hard drive is common method for everyone to delete important files or private data from PC, but with recovery software the data can be restore easily.
O&O SafeErase 10 Professional Edition from O&O Software is a solution for Windows user to remove PC personal data such as photos and confidential documents completely from hard drives, memory cards or other removable media. O&O SafeErase 10 comes with easy to use interface.
With O&O SafeErase 10, user can securely delete entire partitions and hard disks. O&O SafeErase 10 also can use to wipe all traces of internet browsing, temporary files and Flash Player cookies, cookies and downloaded files.
O&O SafeErase offer securely delete all traces of data, the program not only erase data but will wipe data using recognized and recommended methods. In addition, the program also integrated analytical tool that can searches or scans for data that has not been safely removed.
Continue reading »
As everyone know, PC files can be accidently deleted, corrupted, or hard drive failure, etc. Another problem may facing could be amount of space for hard drive occupy. This all are the reason creating a complete system backup is important to ensure all of the important data is backed up.
EaseUS Todo Backup Home is a solution for everyone which is specially designed for Windows operating system that features file backup, file recovery, file backup management, and disk clone. EaseUS Todo Backup Home also provides protection to data and support back up the entire PC operating system, applications, and data.
The new updated version solve the users problem which feature backup scheduling and location storage to ensure data is backup and protect with top perform security. In addition, the program also comes with user friendly interface with display core features on the Home tab such as system and file backup options, disk cloning, and backup management.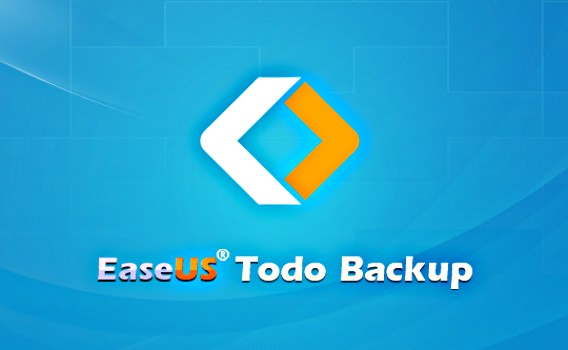 Continue reading »
Similar with Advanced Uninstaller, Ashampoo Uninstaller, AppFalcon from Orman Kuza is an advanced utility software that enables user to completely uninstall any software and removes residual files.
When uninstall a program from PC, there will have potential where many unwanted files, folder, and registry keys stack behind that eventually leads to clutter and slower the PC performance. With AppFalcon, it can delete those relevant residual files completely. In addition, AppFalcon also can uninstall programs which does not listed in Windows Programs and Features and forcibly delete file that unable to delete manually.
Continue reading »

 Iolo System Mechanic is a comprehensive tune-up utility software that designed to organise, fix, speed up PC inner system and protect PC by remove harmful and performance-impeding elements to keeps PC system running at peak performance.
Iolo System Mechanic provides feature such as delete duplicate files, increase system's start-up speed, eliminate crashes, restore lost data, and etc. With it one-click power tools, the program can automatically perform vital services by diagnose, report, optimize, repair, maintain, and resolve registry problems and performance issues.
In addition, Iolo System Mechanic also comes with cloud-based technology which allows user to access, download, edit, save, and online backup data anytime, anywhere.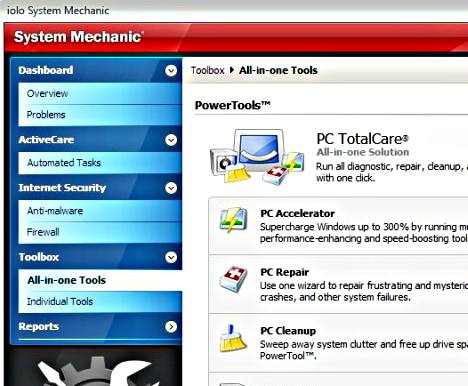 Continue reading »
Steganos Online Shield VPN is a powerful utility tool that provides protection security for personal data to Windows and Android users while online or visit websites and social networks.
With Steganos Online Shield VPN data encryption feature, it can protecting user from intruders and access the internet free of hackers and malicious when using public Wi-Fi networks. The program can identify all devices on Wi-Fi network and block potential threats to read user messages and emails.
Steganos Online Shield VPN (Virtual Private Networks) also feature help user access to any website or service that restricted and completely hiding their identity. Steganos Online Shield will prevent social networks tracking such as Facebook and automatically delete cookies.
To activate Steganos Online Shield VPN, simply drag the red shield up, if the network provides risks, the program warns of the risks with messages and changes the shield colour as an alert. Steganos Online Shield VPN allows user connect up to 5 devices (PCs or Android devices) simultaneously with single license.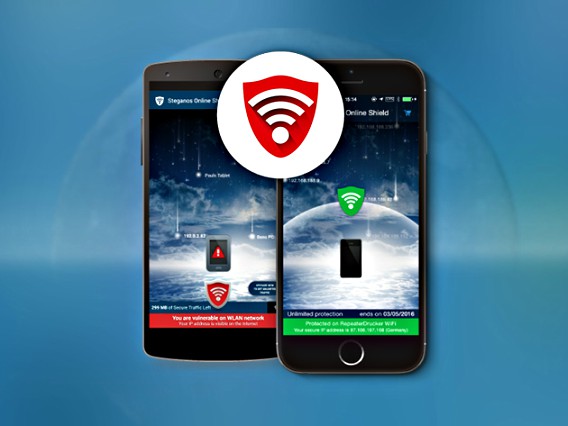 Continue reading »

 PDF Compressor Pro is an advanced utility software for Windows OS that features to compresses PDF files into smaller PDF file size with fast and easy. It comes with user friendly interface which allow users to select save PDF file to the original folder without overwrite the original versions, or save PDF files to specified folder path, and then PDF Compressor Pro also supports batch mode that lets users compress hundreds of PDF documents at once time.
According to the company, PDF Compressor Pro able to convert scanned PDF file size from 30 MB to 8 MB (Compression Ratio: 23%) or 3MB to 800kb without losing it content and quality. In addition, PDF Compressor Pro also can automatically removes the restrictions from protected PDF files.
With PDF Compressor Pro, users would not facing any problem like limited storage space with large PDF file size, fail send out an email with large PDF attachments, and etc.
Continue reading »
If you're looking for free software or tired of purchases software, Digiarty is here to give away 4 paid software worth nearly $170 altogether to everyone without any costs in their official website.
This is time limited give away as celebrate Christmas and New Year Holiday. The 4 give away software as MacX MediaTrans, MacX iPhone DVD Ripper, and etc.

Continue reading »