Browsing articles in "Utilities"
How you normally get an updates from your favorite websites without personally browsing them? RSS is a good way but the problem is not all websites supporting it. I used to browse my favorite websites that are bookmarked earlier one by one until I discover this. Known as WebMon 1.0.11, it is a tiny software utility that helps to monitor any updates from your favorite websites periodically without any miss.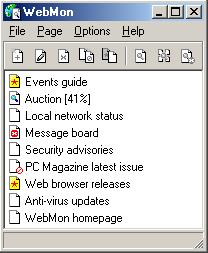 Continue reading »
Desktop Maestro from PC Tools, the developer for the popular Spyware Doctor, is an all-in-one application that integrates registry cleaning, system monitoring and privacy cleaning. Desktop Maestro combines the features from Registry Mechanic and Privacy Guardian to ensure that users have all the tools to clean and compact your registry, monitor your system to optimize your PC for optimal better performance and stability, and protect your privacy by cleaning traces of online and computer activities.
Continue reading »
VCOM Fix-It Utilities 7 Express is a system maintenance and repairing tool for Windows 2000, Windows XP, Windows Vista. Fix-It Utilities 7 Express comes with important diagnostic functions and utilities to tune-up and optimises the performance of computer system, find and prevent problems before they occur. In addition, users can make use of easy scheduled maintenance to keep PC running in top shape.
Continue reading »
Have you even wondered how hot the system's processor is while serving all the applications running on your PC or laptop. Now with the CoreTemp 0.98.1 installed on your system, it will provide all the necessary temperature information so that you know how thermal efficient your processor is. Regardless of if your processor is single or multi-cores, it will able to display the data for all cores accurately as it reads from registers that stores the temperature information dynamically.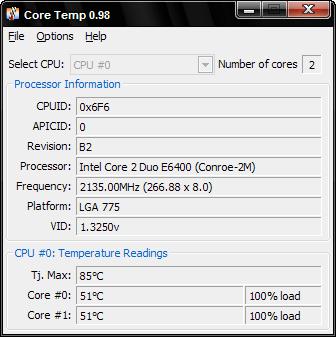 Continue reading »
Returnil Virtual System 2008 Premium Edition is an unique virtualization software or virtual manager that completely mirrors actual computer setup, and loads the 'actual system' into memory. And it can create a virtual storage disk within your PC where you can save documents, data, and files while using or turning on the System Protection mode feature. Using RVS (Returnil Virtual System) does not require user to have another copy of license as needed when running typical virtual machine.
Continue reading »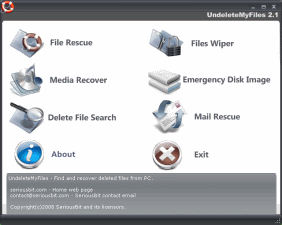 Sometimes when you are rushing or in the hurry, you might have accidentally deleted some important files from your hard disks, USB flash drives, SD cards or other storage media. You might be scratching you head and wonder how to find back and recover these deleted files. The UndeleteMyfiles application is another free tool that you can use to find and recover the deleted files from your storage devices.
Continue reading »
ESET Smart Security is a personal firewall, antispam, antispyware, and antivirus security protection software developed by the developer of the popular and one of most powerful anti-virus solution, ESET NOD32 Antivirus. Compared to ESET NOD32 Antivirus, ESET Smart Security provides comprehensive defense against Internet threats such as viruses, trojans, worms, rootkits, spyware, and other malware.
Continue reading »

AVG Anti-Virus Free Edition is now also been updated to version 8.0. AVG Anti-Virus Free 8.0 is the latest version of the security software fromm AVG Software which is provided as a freeware. The main difference between AVG Anti-Virus Free 8.0 and older 7.5 version is that the new version now incorporates protection against spyware through a new combined anti-virus and anti-spyware engine.
Continue reading »