Browsing articles in "Software"
Windows XP Service Pack 3 Release Candidate has been updated to Release Candidate 2 Refresh (XP SP3 RC2 Refresh), as announced in TechNet forum. With the release of Windows XP SP3 RC2 Refresh build version 5508, the previously leaked Windows XP SP3 v.5503 has proven not to be a final RTM version. Indeed, it confirms that the jump in build number is intended by Microsoft for unknown reason, even though Chris Keroack from Windows Serviceability Team said there are no substantial differences between this beta release (build 5508) and XP SP3 RC2 (build 3311).
Continue reading »
Microsoft has published release notes documentation that contains known issues and information information for Windows XP Service Pack 3, which XP users should read and know before deploying and using Windows XP SP3.
Continue reading »
Windows XP SP3 is the newest and probably the last service pack for Windows XP operating system, and scheduled to be release anytime in the first half of 2008. Microsoft has published a white paper named "Overview of Windows XP Service Pack 3", which summaries what is new in Windows XP SP3, and how to deploy the service pack.
Continue reading »

Songbird has released its 0.5 final version and it is available for downloading. Songbird is an innovative free software media player as well as web browser developed by Pioneers of the Inevitable, a small and chirpy team of digital media innovators. There are couple of new features have been added into latest Songbird 0.5 final version and hundreds of bug have been fixed.
Continue reading »
When inserting a blank CD or DVD disc media into CD/DVD writer or burner in Windows Vista to burn an ISO or other disk image to disc, copy CD or DVD disc, or to create a photo slide show CD, audio CD, video DVD and etc, the CD or DVD writer or burner may not recognize the blank disc.
Continue reading »
Windows Vista has built-in CD and DVD burning or recording feature that allows users to burn the selected files and folders to a CD or DVD disc with a recordable optical drive. However, the burning function supported is pretty basic and users can only burned individual files, images, pictures photos, documents and files to disc as data CD or DVD only. There is no support for CD or DVD disc image handling or burning, nor it's able to create slide show, audio CD or video CD/DVD.
Continue reading »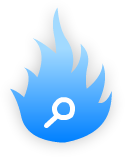 Founded in 2006 by former Microsoft Security Engineers, the remarkable web-surfing service which detects and blocks malware from infecting or stealing web surfers' personal information, Haute Secure, has released its Version 2 lately. Haute Secure no longer uses Beta version and is now available for both IE and Firefox.
Malware or malicious software which usually hides in links within videos, blogs, emails, widgets, instant messenger, banner ads, etc is something net surfers cannot ignore. Recent studies and analyses have reported that there are more and more new and sophisticated forms of malware (malicious software) which posed a threat to the security of the internet industry. These highly sophisticated types of malware such as Win32/Genetik, Win32/TrojanDownloader.Agent, etc have created strong web-based risks where they can steal personal information/data passing through any browser while evading detection.
Continue reading »