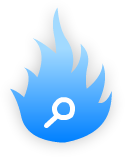 Founded in 2006 by former Microsoft Security Engineers, the remarkable web-surfing service which detects and blocks malware from infecting or stealing web surfers' personal information, Haute Secure, has released its Version 2 lately. Haute Secure no longer uses Beta version and is now available for both IE and Firefox.
Malware or malicious software which usually hides in links within videos, blogs, emails, widgets, instant messenger, banner ads, etc is something net surfers cannot ignore. Recent studies and analyses have reported that there are more and more new and sophisticated forms of malware (malicious software) which posed a threat to the security of the internet industry. These highly sophisticated types of malware such as Win32/Genetik, Win32/TrojanDownloader.Agent, etc have created strong web-based risks where they can steal personal information/data passing through any browser while evading detection.

The emergence of Haute Secure as a safe web-surfing product which offers first-victim protection from malware designed to steal users' personal data has received reasonably good response and feedback from users since it was launched. Haute Secure manages to cover the growing data security hole between system firewall and antivirus programs. It combines patent-pending algorithms to predict, warn, and protect users from hidden threats. Whenever users access malicious web sites, Haute Secure will immediately block the access and send a warning notice to the users: "We found Malware on this site which tried to infect a computer. Stay away from this site." This warning has saved many a user from malware infection. Having said that, there are also weaknesses in this application. CNET has commented that this security application failed to identify a few recent non-exploit-related phishing sites after testing. Besides, some users feel irritated and commented that this application seems to block users from downloading new applications online. Users have to go to the internet panel and type in "CAPTCHA" code to unlock it.
Haute Secure is free for downloading for home use. Users can download it via the link here. However, charges will be imposed for commercial use. Commercial users will be charged in order to have their web sites checked by Haute Secure for malicious code.