Browsing articles in "Mobile Apps"
Have you ever thought you could do your task and simultaneously watching movies or video on YouTube without interrupted? You can watch the mini player in YouTube app on iPad with Picture in Picture mode, but it will only workable while the app itself is in the foreground when you explore other videos inside the YouTube app. However, it doesn't support as soon as you switch to another iOS app, the video will be interrupted.
Have you ever felt frustrated when you want transfer some files from mobile device to PC but you didn't have USB cable on hand? At here, we brings you an app called "AirMore" to helps you solve your problem. AirMore is a cross-platform app to access the mobile device wirelessly on web and able to transfer Android or iOS device files to PC with the easiest way. It is a FREE app that can help you to access and organize your mobile device data from PC.
There are various map services apps which render free map service for smartphone or tablet users such as Google Map, PDF Maps, G Maps, etc to assist users who need help with directions or location reference. However, this all free mapping app are need data connection or WiFi in order to enjoy the features or viewing maps on smartphone. Therefore, sometimes it can be slow or problematic to view map when you don't have a data connection and the app also consume quite a bit of data connection.
If you have a Windows Phone device, and can't wait for Microsoft's upcoming Windows 10 Mobile operating system? You don't have to: There's actually a Windows Insider Program where Windows Phone users can test new mobile operating system builds right now.
Apple has officially released the next version of iOS mobile operating system – iOS 9.0.1, a minor update after released iOS 9 on September 16th. The latest iOS 9.0.1 update comes with several bug fixes to solve issue where some iOS users have experienced with Setup Assistant app getting freeze on "Slide to Upgrade" that prevented users from being upgrade their iPhones, iPads and iPod Touch devices. The update also fixes a issue with alarms and timers failing to play, setting up a cutom APN could disable cellular connections, and Safari or Photos app could distort a video if it was paused during playback.
Have you feel bored or tired of the Android function and ready to jump into Apple platform? or have plan switched to an Apple iOS platform from Android? However, you have concern on transferring personal data, downloaded apps, and other information from Android to Apple. Don't worry. If you're trying to find out how to do so, here have a simple guide on using Move to iOS app to help you get your content and data, including images, messages, accounts, and more over to your new iOS device.
Have you ever been missing out any call or message on your mobile device when you're busying in front of your PC or desktop? You can't stop what you're doing and not to juggle back and forth between your mouse and keyboard to pick up your smartphone and respond to the text. You wish to have a handy app so that you could respond to the text by simply opening up a window on your PC. Absolutely, you can do it.
There have a lot of username and passwords need to memorize in our daily life. If you can retrieve the stored usernames, emails and passwords from your iPhone and easily manage them, that will be a pretty good feature for quickly getting into all your favorite websites. Two key features – Saved Passwords and Autofill in iOS let you save passwords on websites via Safari. Saved Passwords help you saved your username and password, so that you no need to enter them every time again. Autofill feature make sure the password forms are populated automatically with the saved data. Both these features will stores your username and passwords in your device's memory.
However, if you want to log on to the websites with other devices and forgot the username or passwords? How would you do? Don't worry; you can retrieve all the information through its settings in Safari.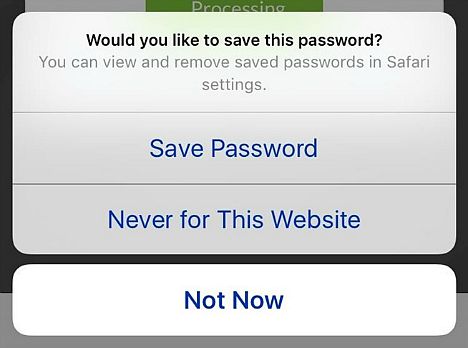 Continue reading »