Browsing articles in "Mobile Apps"
Xiaomi Mi Band is a first fitness band from well-known chinese smartphone manufacturer Xiaomi. The Mi Band comes with features sensors for tracking health metrics such as step counter, sleep cycles, automatic unlock phone with hold them near each other, wakeup alarms, vibrate notification for missed call, connect with social networks such as WeChat, QQ, and Weibo to get daily updates. Besides that, Xiaomi Mi Band also boasts an impressive 30-day battery life to ensure users stay connected anywhere anytime. To start with Mi Band, user need download the Mi Fit app from Google Play Store. Once downloaded and installed, pairing the Mi Band to smartphone via Bluetooth.
The popular free calls app WhatsApp Messenger, has finally released a new version for Windows 10 mobile. WhatsApp Messenger is free cross-platform mobile messaging app for Android, iOS, BlackBerry, Windows, and etc. which uses phone Internet connection (4G/3G/2G/EDGE or Wi-Fi, as available) to send and receive unlimited text messages, calls, photos, videos, voice messages, and documents without having to pay. WhatsApp Messenger using real phone number as contact identity, however there is no extra charge to send WhatsApp messages internationally. In additional, it also provide services such as group chat, Whatsapp Web, and etc. Here how to download and setup WhatsApp on Windows 10 mobile.
Continue reading »
Pokémon, originally as Pocket Monsters in Japanese were launched in Feb 1996 from Nintendo franchise. Pokémon is a video game series featuring Ash Ketchum and Pikachu fighting Team Rocket, "trainers" travel the world to catch varied monsters called Pokémon such as Charizard, Mewtwo, Blastoise, Mew and Gengar. "Trainers" captured Pokémon using special capsule devices known as Poké Balls. These balls can be bought or found, and only be used against wild Pokémon.
On 6 July 2016, Nintendo has released Pokémon GO – a mobile game for Android and iOS device developed by the Pokémon Company that play in the real world through augmented reality. Pokémon GO allow players to capture Pokémon anywhere around the world such as parks, shopping areas, sidewalks, and countryside. Imagine discovering a Squirtle hiding along the waterfront in San Francisco, a Bulbasaur at Shinjuku Station or a Pikachu beneath the Eiffel Tower.
As 20 years of Pokémon games, Nintendo has launched its latest games – Pokemon Go for Android and iOS devices with free download in Australia, New Zealand and Japan on 6 July 2016, US on 7 July, and on 13 July to Germany. Finally, a mobile game that become a global phenomenon – Pokémon GO has rolled out in the UK and Ireland via the Google Play Store and Apple App Store (iTunes). Android users can download the Pokémon games via Google Play, while iOS users can access Pokemon GO from the iTunes App Store. If downloaded and installed the Pokémon GO APK file previously, update to official app in the Google Play Store and iTunes App Store is needed. This to ensure receive automatically updates later.
"Get on your feet and step outside to find and catch as many Pokémon as you can." Pokémon has always been hugely popular along 20 years. With latest Pokémon GO, it again causing the most hype at the moment around the world. Pokémon GO allow players to act as Pokémon trainers explore the real world and capture Pokémon.
The game players smartphone GPS to located players location and encourage players to explore surrounding. Pokéstops allows players to buy or collect as much Pokeballs and other item to gain experience. Just like PokéStops, Pokémon Gyms locate in specific landmarks such as train stations, police stations, and tourist attractions where players must be achieve level 5 before entering into one of the gym battles. Players also can train their Pokémon at friendly Gyms to earn XP and increase the Prestige of friendly Gyms. When defeating other Pokémon GO players in opposing gyms, players able to overtake their gym. Free Pokécoins are earned daily for holding and defending a gym.
Once spot a Pokémon that want to catch, users can switch to Augmented Reality mode in smartphone camera to view the P Pokémon standing in front of screen in physical world. Apart from that, there is also section called PokéDex which is catalogue listed all 151 Pokémon available.
"Run out of space", "Running out of storage", "Not enough available storage" is one of the most common complaints with Apple iPhone and which Apple iPhone users don't want to facing when they are trying to use it to grab that once in a lifetime picture. In means time, Apple iPhone users also unable to install new apps, take photos, sync media files, install operating system updates, or do anything else that requires storage space. With iMyfone Umate, now can make sure iPhone users don't see that message ever again and enjoy tons of storage space.
In order to let Windows Phone users report bugs, suggestion ideas, or feedback about the latest builds of Windows 10 to Microsoft, Microsoft has released Windows Feedback hub to mobile users feedback both positive and negative.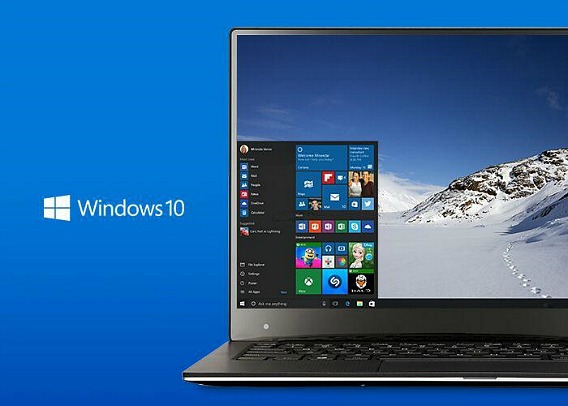 Here how to quickly access into Windows Feedback Hub on Windows 10 mobile phone.
Continue reading »
Microsoft has rolled out another new Windows 10 Insider Preview build for both PC and Mobile which packed with bug fixes and improvements over the previous insider build.
The latest build comes in at number 14322, which is the 13th Insider Preview build of Windows 10 released after the November Update build 10586 (Threshold 2). The new Build 14332 also comes via new "RS1" (RedStone1) development branch and available for the fast ring insider members for PC and mobile, so make sure you check for updates.