Browsing articles by "EK Lam, Author at Tip and Trick"
Can you imagine a camera the size of 26mm x 26mm x 28mm? Maybe you would say it is unbelievable because it is just as big as your eye-pupil! However, in actual fact, the China's largest consumer electronics wholesaler – Chinavasion, has unveiled a camera named CVMV I95 with this tiny dimension. It can even function as a digital video recorder.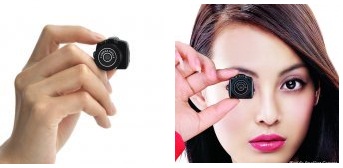 Continue reading »
Lost your iPhone or iPad? Don't worry! Let Undercover find it for you. Undercover is an app which can assist you to track your lost or stolen iPhone and iPad. Your phone location and IP information will be stored into your account at Undercovercenter every time the Undercover app is launched. This app is developed by Orbicule, a company that develops high-quality software for the Mac.
Continue reading »
Do you feel discomfort and pain on your wrist while using a computer mouse for too long? It might cause injury to your wrist if you continuously use it for work or play. Now, the newly launched Whirl Mini Notebook Mouse which has been designed with ErgoMotion technology will provide extra comfort and reduce the risk of Repetitive Stress Injury (RSI) on your wrist and hand.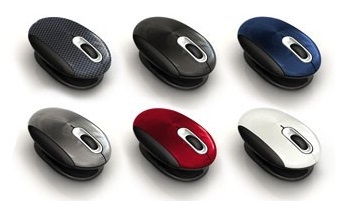 Continue reading »
Asia's largest low-fare airline, AirAsia with tagline "Everyone Can Fly", is providing low cost flight to the public. Nevertheless, how can you grab the lowest air fare from AirAsia especially during its promotion period? I'm sure you will just search the air fare date by date to get the lowest offer. Is it troublesome? Definitely. You will hate doing this every time you search for the lowest air fare from Air Asia. Now, AirAsiaPlus can assist you on searching the lowest air fare information in 5 seconds and the best thing is this website is totally free of charge.
Continue reading »
Do you feel frustrated when searching for a document you need but you can't remember its actual file name from a huge folder? You might need to open every single file to look for the right one. It is really a troublesome and time consuming job. Nevertheless, if you're a Windows 7 user, you can try using the preview pane feature. Your search work will become easier.
Continue reading »
Do you know the length of a USB connector? It is less than 14mm. So, can you imagine a USB thumb drive that just measures less than 20mm in overall size? Is it unbelievable? However, LaCie, the world class computer hardware company has made this happened. LaCie has unveiled an ultra-small USB thumb drive named MosKeyto with a measurement of less than 20mm and weighing 10 grams.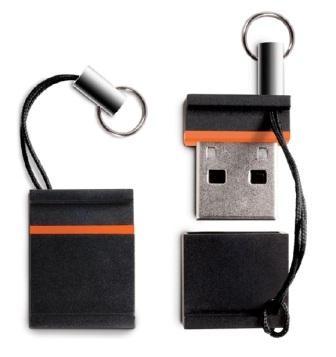 Continue reading »
Do you find it troublesome to launch a program or open a file? Especially if the programs and files are seldom used and no shortcut icons have be created at your computer desktop for them. You need to click through all other stuff like the Start menu, All Programs then folders or/and sub-folders before you can launch it. With Windows 7, you can now just types in a program or a file name in the Search box and then launch it.
Continue reading »
Nowadays, many websites are embedded with sharing features for easy sharing of users' favorite websites with friends. But if you come across a website without this ability, then you need to cut and paste the link into an email. With the updated Google Toolbar (version 6.4 or newer), you can share your favorite websites instantly without going to the trouble of cutting and pasting the links.


Continue reading »