Lost your iPhone or iPad? Don't worry! Let Undercover find it for you. Undercover is an app which can assist you to track your lost or stolen iPhone and iPad. Your phone location and IP information will be stored into your account at Undercovercenter every time the Undercover app is launched. This app is developed by Orbicule, a company that develops high-quality software for the Mac.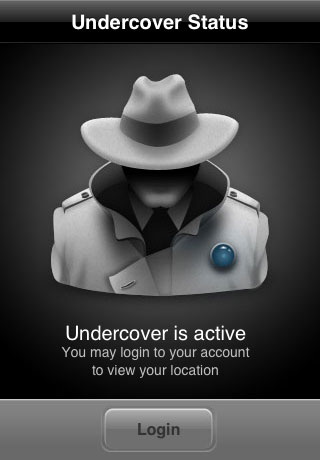 If your iPhone or iPad is stolen, quickly log in to the Undercovercenter website to report the theft. You can remotely launch Undercover on your device by using the clever push notification feature. The notification text can be customized by yourself or chosen from the template messages. For example, you may send a misleading push notification that says 'Please tap to log in your bank account'. The thief will definitely be interested and tap on it. This will allow Undercover to transmit your device's location not just to you but also police station where you reported your case.
The Undercover will work on a similar method if you report your phone is lost. A message will be sent to the finder and concurrently this will allow Undercover to transmit its location. You may enter a phone number to let the finder call you to get back your device.
Undercover is available at iTunes App Store for just USD$4.99. Orbicule offers full money back guarantee for stolen iPhones or iPad that cannot be recovered.