Browsing articles in "Stuff & Buzz"
A Los Angeles computer consultant, Jerry Askew, bought a new Uniek digital picture frame and got an unpleasant surprise when he plugged it into his Windows PC. The antivirus program in his computer alerted him to the invasion of four viruses into his system, including one which steals passwords.
The problem is traced to the manufacturing and assembly line in China, where most multi-national companies have outsourced their work. Malicious software infects a gadget when it is being tested in a corrupted computer by an irresponsible worker who may have infected the company's system with his own online activities or compromised software. When the product goes to the market, it comes free with a handful of viruses which may create a lot of problems for the unsuspecting user. These pre-installed viruses create havoc by stealing passwords, opening doors for hackers and generating spam.
Continue reading »
Nowadays the chipmakers are moving fast with the release of even smaller process technology to fabricate a processor, chipset or SRAM. Not to be left behind, the famous giant chipmaker, IBM has just announced the readiness to develop new SRAM using 32 nanometer (HKMG) High-K Metal Gate process. If you compare, Intel has just started to engage on 45 nanometer process technology for few of its new series of processors such as recently launched Intel Atom and upcoming Nehalem processor. Whereas AMD is leaving far behind with its 65-nanometer processor, although more focus has been spent on re-architect its silicon design to recap some of the loss market.
Continue reading »
Does Gmail need to advertise in order to get people using it? Some Russians certainly think so. But they do come out with interesting and funny ads in video format for Gmail. The video promotional clip doesn't rely on computer generated special effect, and simply depends on human to present the familiar Gmail user interface in real, and large scale.
Continue reading »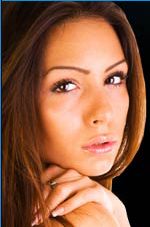 Alarm clock can't easily wake you up from sleeping on the comfortable bed? How about a seductive wake up call from the voice of a sexy and hot Maxim Edge girl? If you're in United States, you're the lucky one to be able to get the extra pick-me-up for free.
Continue reading »
Mini Maglite (or MiniMag) flashlight is a normal flash light that uses normal light bulb mainly for personal use. While laser flashlight is a high power beam that does not mean for everybody, and often more costly. If you have a unused CD/DVD optical drive that you no longer wants, it's possible to retrieve and take out the laser LED diode on the optical drive to mount onto Mini Mag-Lite to make the flashlight to become a laser pointer with burning power capability.
Continue reading »
In an effort to keep drivers safer, the well-known maker of cars, trucks, SUVs and other vehicles, Ford Motor Company has recently announced its two new features to aid drivers' visibility including Blind Spot Mirror (replacing traditional side view mirrors) and Cross Traffic Alert with Blind Spot Monitoring System, arriving in early 2009, utilizing radar to alert of cross-path traffic while in reverse and, in forward gears, warn when a vehicle enters the blind spot, aiming to enhance and secure your driving experience.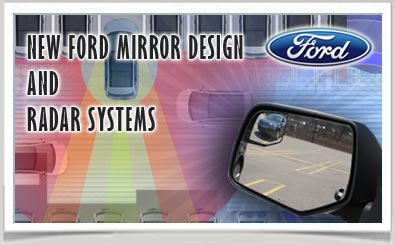 Continue reading »
During the recent financial analyst meeting, NVIDIA has announced the new plan to develop a low cost but yet good graphics performance system for consumer market. The cost range is expected to fall below $45 that claimed to be the most affordable Vista premium platform in the world. If you recall, the price for the cheapest Intel Atom processor, Z500 series is also around $45 and now the same price seems to be able to cover both the core, chipset and basic peripherals to build up the whole system.
Continue reading »
The American multinational computer technology corporation, Microsoft has recently announced plans to debut special edition versions of the No.1 best-selling notebook mouse in U.S – Wireless Notebook Optical Mouse 3000, offering in 5 fashionable new vibrant colors including Pomegranate (red), Dragon fruit (dark pink), Aloe (green), Milk chocolate (brown) and Creme brulee (khaki), which aimed to enhance your lifestyle.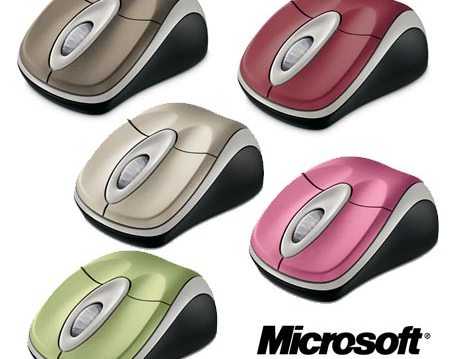 Continue reading »