Browsing articles in "Stuff & Buzz"
The biggest market in the world is in China and the untapped online retail market is stupefying. China's online population is 220 million, ranked number one in the world, overtaking even the USA. Fifty-five million Chinese Internet users shopped online, recording turnover of US$8.25 billion. This is, however, only the tip of the iceberg: a consumer is calculated to spend an average of 1,000 yuan (a mere 0.64 of total retail spending in China).
Continue reading »
Intel has officially launched the new Atom and Atom Centrino processors during recent IDF (Intel Developer Forum) held in Shanghai, China. If you are aware, Atom is an official name replacing Silverthorne and Diamondville code name silicon released by Intel targeting for UMPC (Ultra Mobile PC), MID (Mobile Internet Device) and even for embedded market.
Continue reading »
Windows customers waited 5 years for an upgrade to Windows XP, i.e. Windows Vista, with several dateline delay, to be released to manufacturing (RTM) and available in retail and OEM channel, so how long would we have to wait for the next version of Windows series, successor of Windows Vista which codenamed Windows 7 to publish in final version?
Continue reading »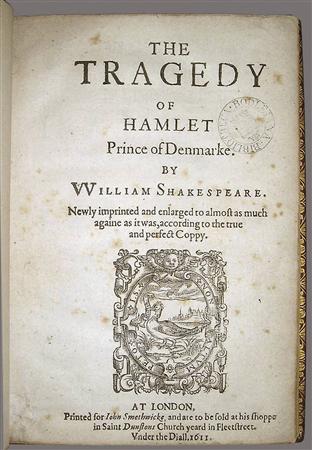 For lovers of Shakespeare's works, all the 75 editions of the Bard's plays printed in quarto format before 1641 will be available online soon. The Bodleian Library in Oxford and Folger Shakespeare Library in Washington have teamed up to download their vast collections, capitalizing on the work of the British Library which digitalized its collection of quarto editions four years ago. The downloading is expected to take a year to complete.
There is no greater proof of the merging of art and science. Hamlet will not only breathe through the pages of a book or the theater stage and film, but also through the computer screen.
Continue reading »
Update: Blog posting will now continue back at My Digital Life.
Welcome to Tip and Trick! Tip and Trick is the successor to My Digital Life, and will continue traditions of providing great news, guides, reviews, tips and tricks on computing, technology, electronic gadgets and electronic worlds.
We have to abandon leave mydigitallife.info domain after Google AdSense, the main advertising network that allows the blog to compensate multiple authors based on AdSense revenue sharing method (Yes, you can join too if you interested, just contact us for details), and supports the costs of running and maintaining the blog, has decided the My Digital Life contains contents that violate program policies. Thus, Tip and Trick will avoid such trap, but will continue to provide interesting and informative articles, and focuses on more things that truly will make life better and easier.
Continue reading »