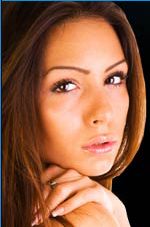 Alarm clock can't easily wake you up from sleeping on the comfortable bed? How about a seductive wake up call from the voice of a sexy and hot Maxim Edge girl? If you're in United States, you're the lucky one to be able to get the extra pick-me-up for free.

To get the refreshing wake up call where you will surely awake, and probably energetic as a hottie whisper into your ear, visit Maxim wake-up call page. Well, if you're a girl, placing a sexy wake-up call for your boyfriend or husband will probably add a little surprise juice in relationship too.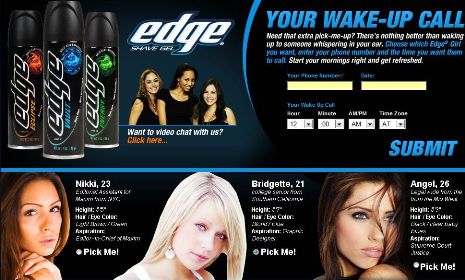 Enter your phone number (probably only support US numbers), pick a time and date for the girl to call you, select your favorite girl from the options of three, namely Nikki (23 years old), Bridgette (21 years old) and Angel (26 years old), and click "Submit" button. Voila, just wait for the surprising call and never afraid to late for work as unable to wake up from sleep again.