Browsing articles in "Office"
Can't wait to upgrade to Microsoft Office 2016? Well, with the released of Microsoft Office 2016 for Windows users, Microsoft has officially started the special Office 2016 upgrade promotion for Windows users who upgraded to Windows 10 and have Office 2010 or earlier can get a 50% discount or $35 for one-year subscription to Office 365 Personal through the pre-installed Get Office app which includes all of the Office 2016.
Microsoft Excel is a powerful tool to store, sort and manipulate text and numbers. It allows users to insert pictures from PC hard drive or from a web page to data file. However, sometimes users may facing problem that pictures not attach with data once sort or filter the data. With following trick, it allows pictures attach along with the data. This makes data file look more clear and attractive.
Sometimes when idea dancing in your brain, you just want to note down immediately with an easier way. Searching for pencil, paper or a sketch book? Perhaps, you may just need a quick note and preferably hand-drawn to sharing your idea. Now, you can start with Sketchat on iOS to explore more exciting and easier way to begin your idea with just couple of minutes.
Microsoft has finally released Preview edition of Microsoft Office 2016 for Windows on Microsoft Connect, after releasing Office 2016 Preview for Mac in earlier March 2015. There are two programs been launched by Microsoft for the Microsoft Office 2016 – Office 2016 Preview (for Home) and Office 2016 Preview (for Business).
After rolled out technical previews for Microsoft Office 2016 for Home, Microsoft finally revealed more information of Office 2016 for Business Previews and opening up its program to allow anyone who agrees to a non-disclosure agreement to download the software and test it before it goes on sale. In addition, Microsoft also announced it latest product Skype for Business at its Convergence conference, with the promise of giving organizations reach to Skype users outside of their business' walls.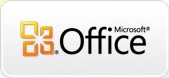 Microsoft has released the first service pack (SP1) for Office 2013 suite. The Office 2013 SP1 includes the roll-up of all previously released updates and several changes that add functionality and improve security, stability, reliability, and performance. The SP1 will update Office 2013 to version 15.0.4569.1506 or higher.
Continue reading »
In awaiting the commercial released of Windows 8 on 26 October 2012, Microsoft has recently released the Preview of its next generation Office 2013 that completely touch-optimized for work perfectly across multiple devices such as touch screen, stylus, mouse or keyboard.
There are several Office 365 plans available in the Customer Preview which include Office 365 Home Premium Preview, Office 365 Small Business Premium Preview, Office 365 ProPlus Preview and Office 365 Enterprise Preview.

Users who need to do a lot of presentations have probably faced these embarrassing situations: the projection result is unacceptable or the slideshow is too blurred or the slideshow is extremely slow. This happens when presenters try to connect their laptop to the venue's projectors and is a result of resolution compatibility issues. For instance, sometimes the PowerPoint slideshow's resolution setting and the projector's resolution setting is different. Thus, the incoming slideshow images will automatically be stretched to match the projector's resolution and the result will be blurred.
Continue reading »