Microsoft OneNote is an easy-to-use note-taking, information gathering, and multi-user collaboration application from Microsoft Office. Microsoft released OneNote for Android platform with handwriting support and touch-friendly navigation that enhance Android users to the OneNote experience.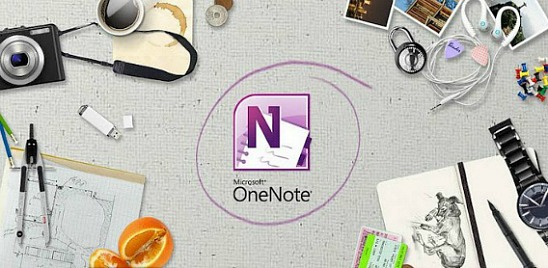 Microsoft OneNote for Android support digital inking that allows users to create, edit, view, and manage the notes with handwritten or draw with a stylus or finger. In addition, OneNote also allow users to mix and match typed notes and text, written annotations, drawings, sketches, screen clippings, web pages, audio, and images. It also can be saved to the cloud to sync across all devices, and collaborated in real-time or shared with other OneNote users over the Internet or a network.
Features of Microsoft One Note for Android:
Create notebooks and sections on OneDrive from your Android devices.
Share web content, articles, images, videos, and files with OneNote.
Get to your most recent notes right from your phone's Home screen with the OneNote Recent widget.
Add your favorite page, section, or notebook to the Home screen for quick access.
Multitask with OneNote in multi-window mode.
Bold, italicize, underline, highlight, increase indent, decrease indent – format your notes like you do on your desktop.
Search your notes and files for anything you've captured by just typing a keyword or phrase.
Record and insert audio notes.
Create notes, audio notes, and picture notes right from your phone's home screen with OneNote Widget.
View 2D graphics, inked notes, and other formatting elements created in the desktop version of OneNote.
Sync your work notes stored on SharePoint Online sites with your phone. After you sign in with your Microsoft account, you can sign in with your Office 365 subscription account to add the SharePoint Online site.
Microsoft OneNote for Android is available for download for free from the Google Play store. It requires Android 4.1 or higher.
Microsoft OneNote for Android: https://play.google.com/store/apps/details?id=com.microsoft.office.onenote&hl=en
Note: A free Windows Live ID is required to use OneNote (You can use an existing one or sign up new account). To sync your notes to OneDrive Pro, sign in with your organization's Office 365 or SharePoint account.