Sometimes when idea dancing in your brain, you just want to note down immediately with an easier way. Searching for pencil, paper or a sketch book? Perhaps, you may just need a quick note and preferably hand-drawn to sharing your idea. Now, you can start with Sketchat on iOS to explore more exciting and easier way to begin your idea with just couple of minutes.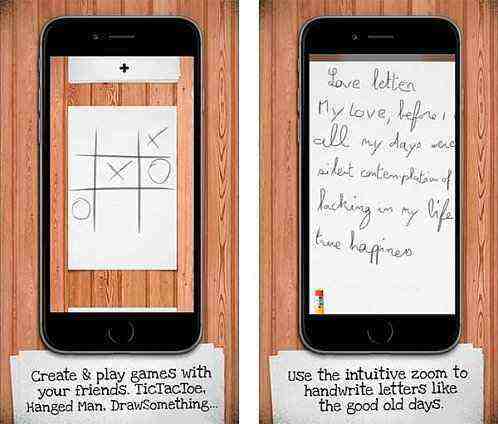 Sketchat give you the single tool you need to communicate which are a pencil and an eraser. It is too simple?
But, limitation reduces cognitive overhead. The idea from the creator is that the less time and mental energy user spend thinking about how to illustrate their valid message by means of relevant brush size, lucrative color or opacity, the more time user can focuses on the message or idea itself. User can use finger or a stylus to write on the blank white paper.
The app come with smart eraser where designed to fulfill user need. The smart eraser can detect whether user are zoomed in or working at standard size. It designed from creator that if user zoom out, user wouldn't want to remove a large area and not picky about details. But if user zooms in closely, meanings user want to be more precise. So instead of zooming in then going to change the eraser size, it will smartly remove a portion always equal to the size of user finger on screen.
In addition, it multi-touch gesture feature allows user pinch and zoom, offering user to access the canvas and the app's simple navigation. User can simply swipe right to access contact list for sending note or swipe left to delete the page and start all over again.
It is so simple, facile and free! If your recipient wishes to respond in any format, they could also download the app and start communicating.
Download Sketchat iOS app from iTunes store here