Browsing articles in "Office"
Adept PDF to Word Converter is a converter software that can convert Adobe PDF file into Microsoft Word file format without loss its information and quality. Instead of convert files, the program also can exports the text, images, or other contents from PDF file into MS Word file for edit and reuse PDF content.
In addition, Adept PDF to Word converter also able to automatically adjust the page size to match with MS Word file format. With Adept PDF to Word Converter, user does not need Microsoft Word, Adobe Acrobat, or even Acrobat Reader for read or edit files.
Adept PDF to Word converter comes with two features modes – Easy Reading and Easy Editing. Easy Reading mode is focus for read, while Easy Editing mode focus for edit, copy, paste, and etc.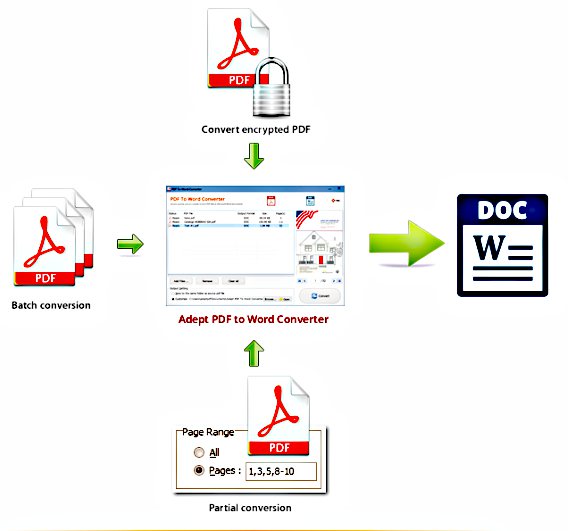 Continue reading »
For Office users, one of the changes for new Office 2016 is the annoying start screen every time when you open it. The screen will displays a variety of templates and a list of your recently opened documents for your quick access. If you would rather by pass this start screen and directly open a new and blank document, follow the steps below to disable the start screen.  This method is workable to apply it on Word, Excel, PowerPoint, Visio and Project.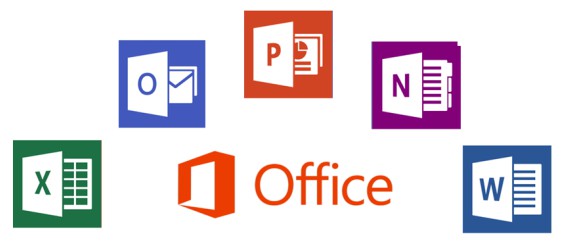 Continue reading »
Many people use Microsoft Outlook every day, whether it's to create a calendar appointment, manage task, note taking, or just as email application. Wouldn't it be great if there were keyboard shortcuts for Microsoft Outlook that could help to speed up your daily works.
Here we've put together full list of 275 keyboard shortcuts for Microsoft Outlook. These keyboard shortcuts tricks will help you save time, increase productivity, gains efficiency, so you can focus on the stuff that really matters.
Below is a list of all the shortcut keys in Microsoft Outlook.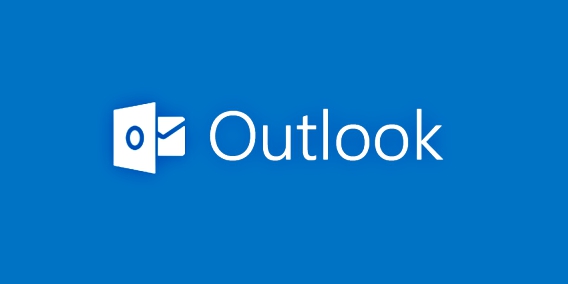 Continue reading »
Microsoft Outlook is an email application, calendar, task manager, contact manager, note taking, and journal service from Microsoft that available as a part of the Microsoft Office suite. Nowadays, most of people rely on Microsoft Outlook to manage email, daily tasks, set schedule meetings, and more. Here's a good news for everyone. Tip and Trick have compiled a list of useful keyboard shortcuts that will help improve productivity and speed up work task around Microsoft Outlook.
Note: The shortcuts in this article refer to the US keyboard layout.
Here the 78 Useful Keyboard Shortcuts for Microsoft Outlook 2016 Continue reading »
Microsoft Outlook data files will grow fast especially when you create or receive a bunch of items every working days.  You will noticed the size of your pst-file remained same and not reduced accordingly after cleaned up and emptied the deleted items folder. For performance reasons, Outlook doesn't directly shrink the pst-file or ost-file when you done the deleting action. Instead, it will only do this when a certain threshold is reached. However, you can manually initiate the compact process via few simple steps of "Compact Now".
Before start the compacting process, you might need to manage or clean up your mailbox. You can easily manage your mailbox by viewing the size of your mailbox and personal folders, archive older items to an archive Outlook Data file and also empty your "Deleted Items" folder. Here the steps how to reduce the size of Outlook data files:
Open Microsoft Outlook mailbox and click on the File tab
On next stage screen, click on Cleanup Tools and select Mailbox Cleanup
Click View Mailbox Size to view the total size of your mailbox and any personal folders
AutoArchive able to help you transfer or move old items to the archive file on your computer to reduce the space. You can find the archived items under Archive Folders in the folder list.
Click on View Deleted Items Size to view the size of your Deleted Items folder
Once you've deleted items you don't want and emptied the Deleted Items folder. You may start compact your Outlook data file.
Go to main Outlook window, click on the File tab in the left top corner
You will see Account Settings on your backstage screen, and then click Account Settings.
Find on Data Files tab, select the date file that you want to compact
Click Settings
Then click Compact Now tab
You do not need to exit the Outlook after you done the compacting step.
For Outlook 2003 and Outlook 2007, please use this steps :  File-> Data File Management…
For Outlook 2010, Outlook 2013 and Outlook 2016, you may use steps below : File-> Account Settings-> Account Settings-> tab: Data Files
The display box will looks like this if you selected a pst-file

The display box will looks like this if you selected a ost-file

You can share or follow us on Twitter, add us to your circle on Google+ or like our Facebook page to keep yourself updated on all the latest info from Microsoft, Google, Apple and the Web.
A new update of Microsoft Office 2016 (Build 7369.2017) for Slow ring Office Insiders on Windows has been released by Microsoft. The new September update with the version number of 16.0.7369.2017 or Version 1609 (Build 7369.2017) contains bug fixes and improvement as well as "Ink Replay" feature that allow Office user rewind and replay ink strokes on a PowerPoint slide and enhance PowerPoint recordings.
A new update for Microsoft Office 2016 is rolling out to Insiders. The latest July feature update on Windows Desktop brings the Office 2016 to build 16.0.7167.2015. Build 16.0.7167.2015 brings several new features, here what's new features in July feature update.
Microsoft Office 2016 has officially launched and if you have plan to explore in depth about features and tools of Office 2016 generally that slightly different layout compared to its previous iterations. Now, Microsoft has provide Office 2016 Quick Start Guides for both newcomers and veterans who want to learn more about the advanced features and functionalities of Office 2016 including Office 2016 for PCs, Office 2016 for Mac, and Office 2016 Mobile.