Browsing articles in "Web Services"
Flipboard magazines allow people to enjoy and curate the news they like or share with their friends. With the ability to access the Flipboard magazines right in Web browser, readers can share magazines with friends and family who may not have Flipboard. However, embedded Flipboard magazines on blog or web page allow visitors to browse the site's archives with more visual way. As a result, embed code is not available generally. Interest users can easily embedded Flipboard magazine using the standard IFRAME tags on a web page.
With a Pinterest account, user can archive as many page as their likes on the Internet. Users can create albums called "Pinboards" to archive all their favourite stuff. Whatever the reason, there may be a need to delete a Pinterest account.
For people who is using an Instagram, getting bored of Instagram? Or scare of scam and spam? Or just want to delete or remove the Instagram account and profile from unnecessary privacy issues. Whatever the reason, if you decide to delete the Instagram account, just follow the tutorial and guide below to completely delete or cancel Instagram account.
For people who are using Gmail or other Google's services, you will need a Google account to sign in. Google has centralized for all Google services in one Google account. Google+ is a social network service from Google that integrated with other Google services, such as Gmail, Google Maps and Google Calendar. Google+ will make use of the Google search engine, existing Google Profiles, and the +1 button.
Whether you are football fans, the one thing you need to keep in mind as the FIFA World Cup 2014 tournament kicks off in this week. There are plenty of games will runs from 12th June to 13th July, 2014, football aficionado who like to keep up to date over the next four weeks of which and when upcoming matches, then Google Calendar is the perfect program for you.
The must watch for avid football addicts and lovers – FIFA World Cup is one of the most important tournament for the most popular sports in the world like Olympic Games, held only once every 4 years with 64 matches that are going to take place in Brazil from June 12 to July 13.
However, if you cannot watch Brazil 2014 World Cup tournaments, due to no subscription to cable or satellite channels, exorbitant fee of the sports channels and the matches are not live telecast on local free-to-air channel, now you can watch the World Cup matches online, in live or near-live telecast with five websites that will be streaming World Cup matches legally for free.
Why put photo in existing normal unsurprising condition and bother to buy a photo editor if you can get things done through online without any cost? PicMonkey is completely free online photo editor that can help you to do most of the basic photo editing tasks, without any cost nor required to be downloaded and installed.
If free 100GB online storage space by SurDoc is not enough for you, then you may try out Yunio. Yunio is a user-friendly online storage service which similar to the cloud storage giant Dropbox that provide 1TB (1000GB) of free storage and unlimited bandwidth.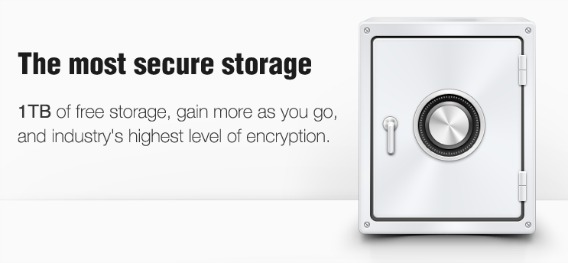 Continue reading »