Browsing articles tagged with "iOS 7.1 Archives - Page 8 of 8 - Tip and Trick"
Apple has released iOS 7.1 firmware OS update for its various highly-popular devices – iPhone, iPad and iPod touch, which brings performance enhancements, design tweaks, new features, and bug fixes. The world most advanced mobile OS update including the all new CarPlay, improvements to TouchID, Siri, iTunes Radio, Calendars, and other. iOS 7.1 is available for iPhone 5s, iPhone 5c, iPhone 5, iPhone 4S, iPhone 4, iPad Air, iPad mini, iPad 4, iPad 3, iPad 2, iPad mini, and iPod touch 5G.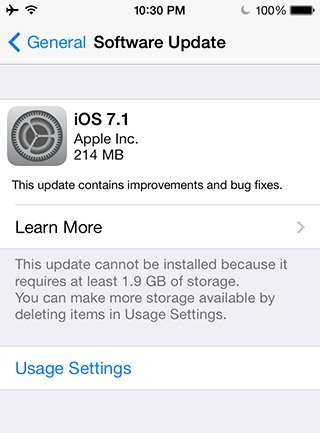 Continue reading »
Battery life on iOS is better than it used to be but as phones get bigger, processors get more powerful, and data networks get faster, the demand for battery life also increased. Here are the 9 essential tips to extend battery life on iOS 7.
The most famous photo sharing app – Instagram, recently added video features that allow users to post filtered videos to their picture collections. With Instagram's arrival of video features, video auto-play is turned on by default. The video auto-play perhaps the amount of bandwidth over time, especially for who follow a lot of people posting videos and subscribe a 3G or LTE connection service. However, video auto-play features can disable by users with some simple tricks.
Continue reading »